The western conference cannot be overseen. Devin Booker got into his shooting nerves in game 1 while Deandre Ayton finished big time in the last seconds in game. Both the games were sealed with Phoenix Suns' absolute incredible plays. More than that the game has been beefed up with players going at each other all the time. In a similar situation in game 2, Patrick Beverly's cold elbow was right on Devin Booker's nose. After the collision Devin Booker was on the floor with a broken nose. Now as game Phoenix Suns' will look to keep their confidence high as they Staples Center roars in support of LA Clippers.
Game 3 is highly expected to mark return of Chris Paul. After succumbing COVID-19, the experienced point guard is set to join the squad clearing health and security protocols. With everything on the line for LA Clippers, Paul George will seek to start their winning momentum in absence of Kawhi Leonard, Stopping Devin Booker will also be a keen issue for the Clippers.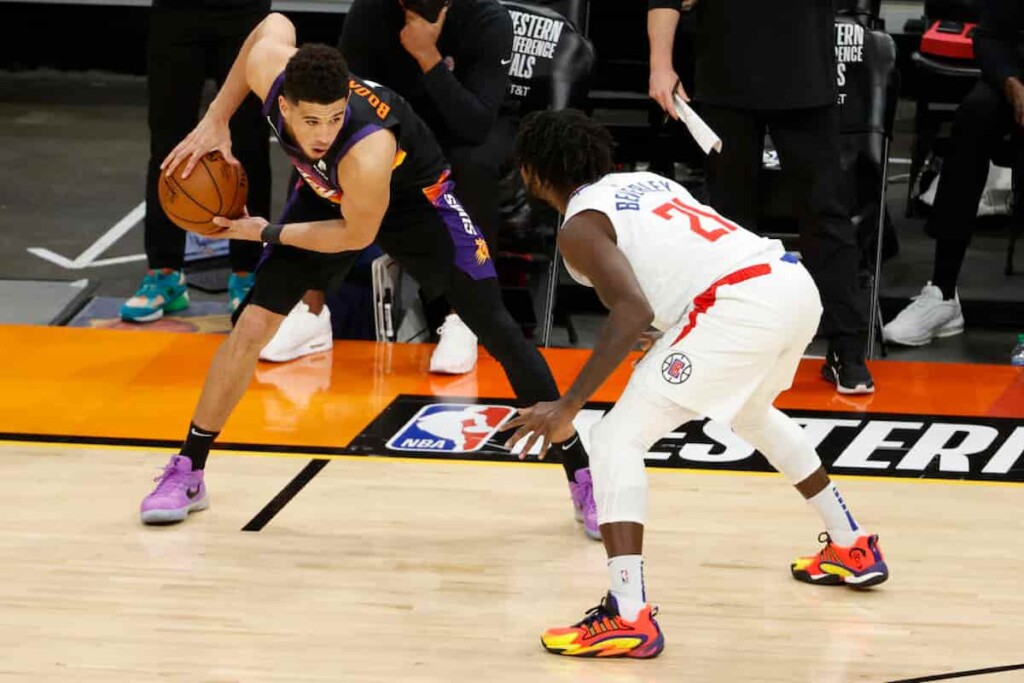 Masked Devin Booker more/less lethal
Game 3 between the Phoenix Suns and Los Angeles Clippers features the return of Chris Paul. The game also includes Suns guard Devin Booker sporting a mask after receiving stitches in a Game 2 incident. To prepare for the wearing of said mask, Booker reached out to former NBA star and Detroit Pistons star Richard Hamilton, who is most famous for rocking the face mask.
Hamilton knows best and has also previously given advice to Kobe Bryant, Joel Embiid, and J.R. Smith regarding playing with a mask, which can be extremely difficult for players who aren't used to it. Masked Booker will make an appearance for Game 3, and hopefully he can be himself as the Suns aim to go up 3-0 against the Clippers at Staples Center. For what it's worth, Booker absolutely went crazy last time at Staples Center, closing out the Lakers in the first round of the playoffs. Well versed with the masked players going gaga, hopefully Devin Booker can continue the tale.
Also Read: 2021 NBA Playoffs: LA Clippers vs Phoenix Suns Predictions, Preview, head to Head, Injury Report, Line ups and Starting 5s – June 24th, 2021
Also Read: WATCH: Atlanta Hawks' Trae Young joins LeBron James, Kobe Bryant and others after stunning performance in Game 1