Take a quick glance over LA Clippers vs Phoenix Suns predictions ahead of game 3 of the western conference finals. The Los Angeles Clippers are ready to take on the confident Phoenix Suns once again. LA Clippers have definitely impressed everyone. However, their confidence might have gone down after game 1 and 2 losses against Suns. Without star Kawhi Leonard, things have messed up but the team is holing on. The team has been in a duel with Phoenix Suns since the start. Now as the team goes down 2-0 in the series there is still lot of game left.
The Phoenix Suns have nailed down their best ever game series in the recent past. Game 2 was a huge highlight as Deandre Ayton dunked to close the arena from Jae Crowder's outlet pass. LA Clippers had their opportunity to take the lead for good late in the final period, but Paul George missed two free throws that proved to be costly. Big news for Phoenix as Chris Paul returns to the line-up on Thursday from health and safety protocols, but Kawhi Leonard remains out for the Clips with a knee sprain.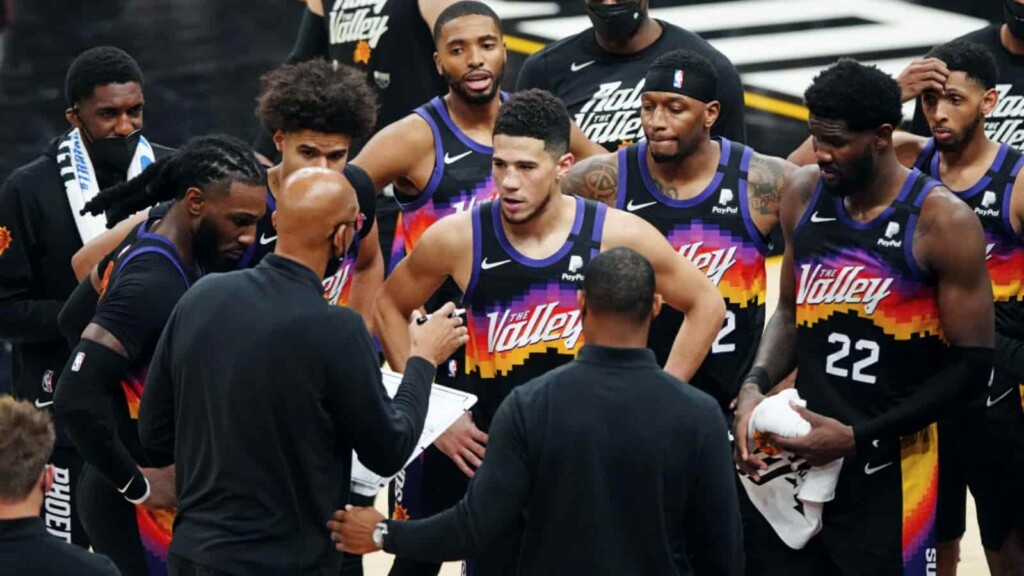 LA Clippers vs Phoenix Suns Match Preview
The LA Clippers have been deprived with tough luck. After losing the 2 opening games in Phoenix, Clippers will look back at their mistakes. Their poor ball rotation was over shadowed by their incredible shooting. On paper, Paul George had a solid night. He had 26 points, six dimes, and six boards on 10-for-23 shooting from the field. While he did also score his team's last six points in the fourth quarter, it was his struggles at the line that gave Phoenix the chance to win it. Now they cannot afford another loss.
Devin Booker had a quieter night with just 20 points, it was the energetic Cam Payne who showed out and led the offense. The former Chicago Bull, who was out of the league for several years before signing with the Suns in the offseason, dropped 29 while also dishing out nine assists. While the game 2 winded up, LA Clippers were on lead by a single point. But Deandre Ayton's huge dunk made things clear. Phoenix Suns are making a statement in the conference finals now.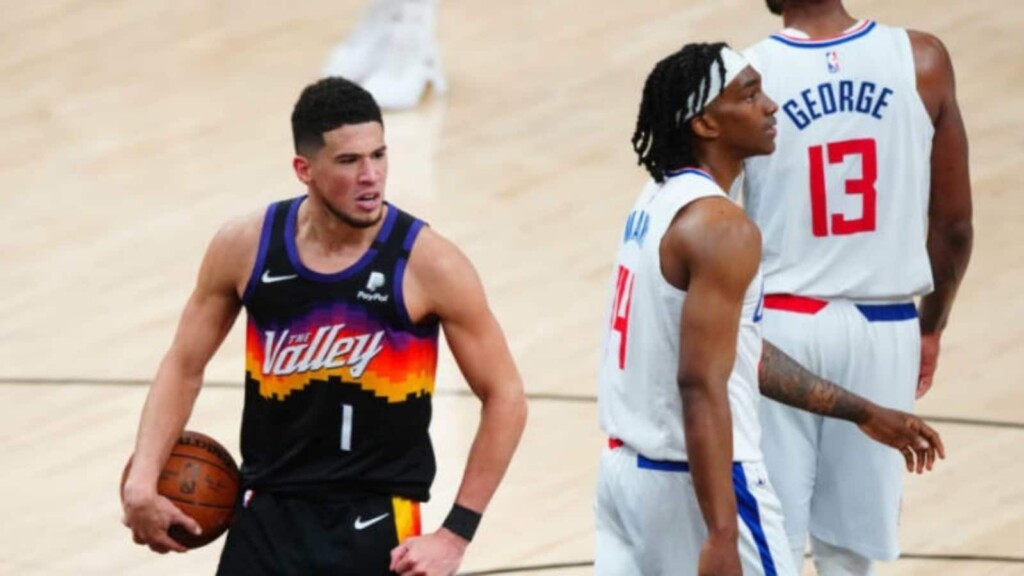 LA Clippers vs Phoenix Suns Head to Head
The Phoenix Suns are currently leading 2-0 in the WC finals.
2018-19 – Clippers 4-0 Suns
2019-20 – Clippers 2-2 Suns
2020-21 _ Clippers 2-1 Suns
LA Clippers vs Phoenix Suns Injury Report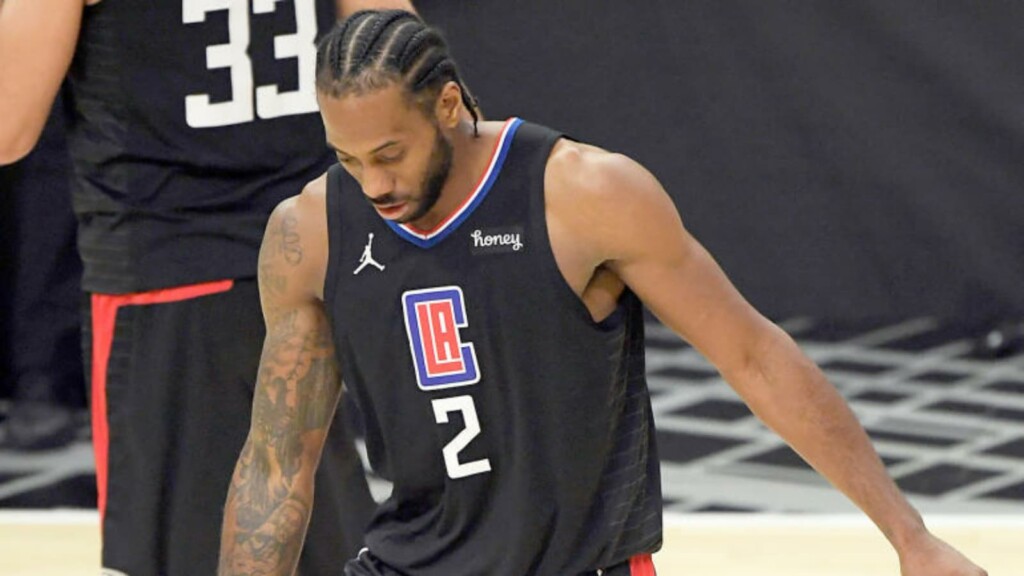 The LA Clippers are currently without Kwahi Leonard. The LA marquee player has been out with injury. He was out against the Utah Jazz since game 5. With an ACL sprain, there is no possible timeline for his return back.
The Suns will be thrilled to have floor general Chris Paul back in the rotation on Thursday. He's been in quarantine with his family in LA for the past week and was officially deemed available on Wednesday.
LA Clippers vs Phoenix Suns Line ups and Starting 5s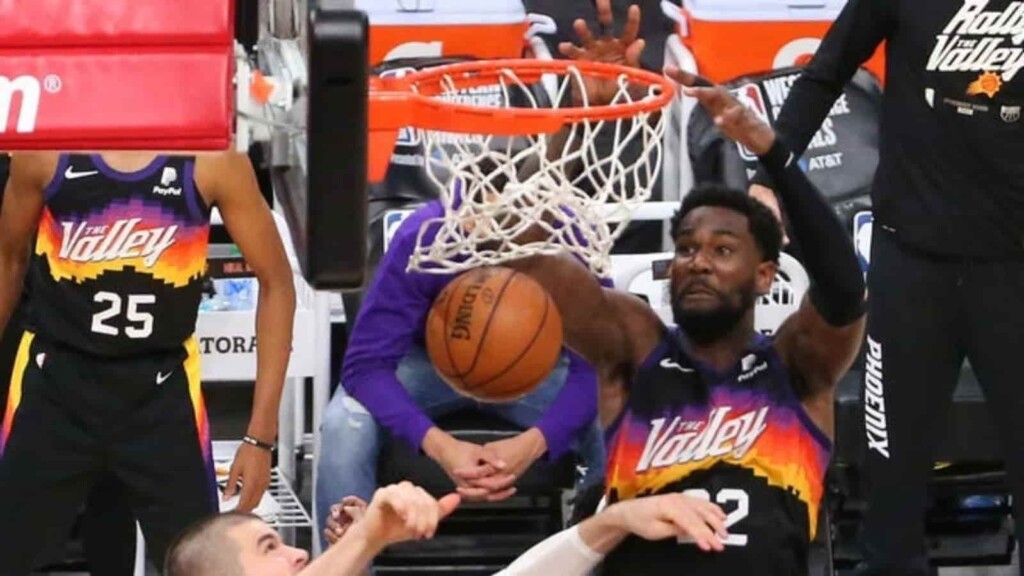 The Los Angeles Clippers will start unchanged. Their players to start will be Point Guard – Reggie Jackson, Shooting Guard – Patrick Beverley, Small Forward – Paul George, Power Forward – Marcus Morris and Center – Ivica Zubac.
The Phoenix Suns will start with Chris Paul being included into the line-up with Point Guard – Chris Paul, Shooting Guard – Devin Booker, Small Forward – Mikal Bridges, Power Forward – Jae Crowder and Center – Deander Ayton.
LA Clippers vs Phoenix Suns Predictions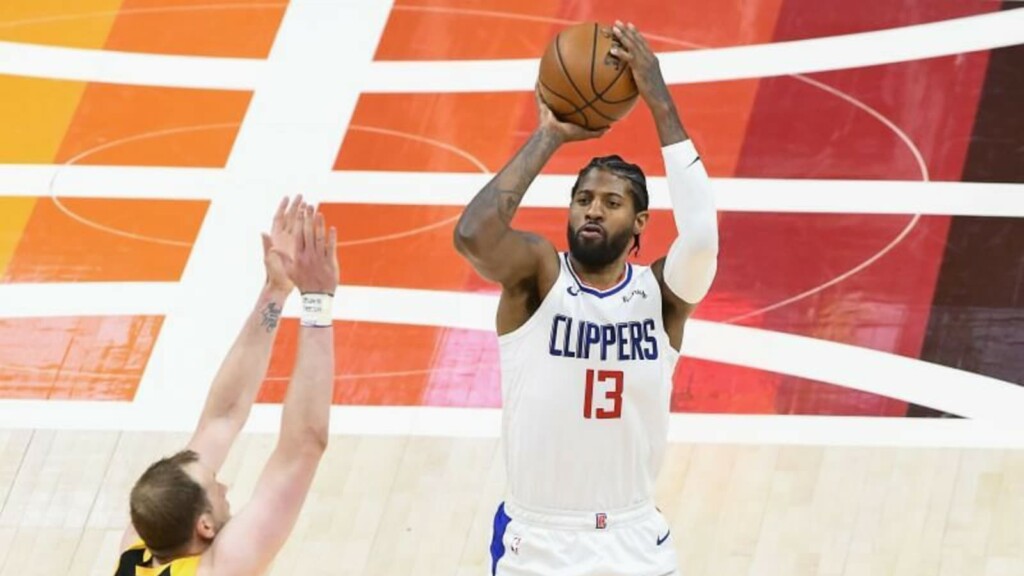 The LA Clippers have a tough ladder to climb. However, this is a favourable condition for them. They have already eked this success against the Dallas Mavericks and the Utah Jazz already. Once again the key player Paul George will look to start their win while coming back home. However, they are the least favorite in the current match up.
The Phoenix Suns marched into a 2-0 series lead vs. the Clippers as a result of Ayton's heroics. The 104-103 victory meant Monty Williams team now takes a firm grasp of the Western Conference finals. They are the fan favorite to win the game and the series as well. Take a note of LA Clippers vs Phoenix Suns predictions and gear up for action.
Also Read: 2021 NBA Playoffs: Los Angeles Clippers vs Phoenix Suns live stream – When, Where and How to watch Game 3 – June 24th, 2021
Also Read: WATCH: Atlanta Hawks' Trae Young joins LeBron James, Kobe Bryant and others after stunning performance in Game 1