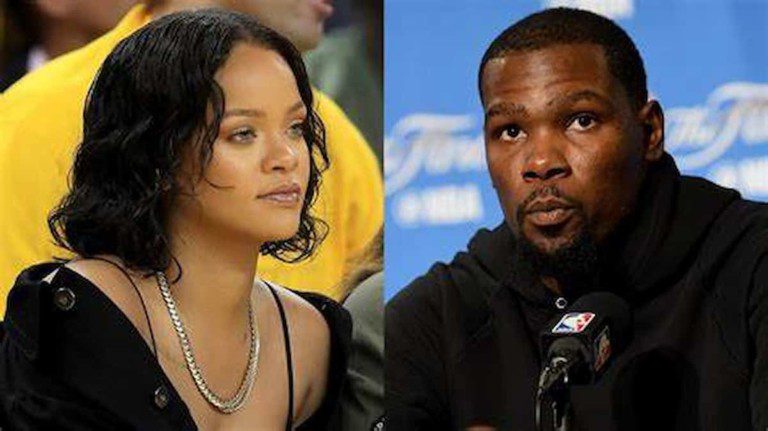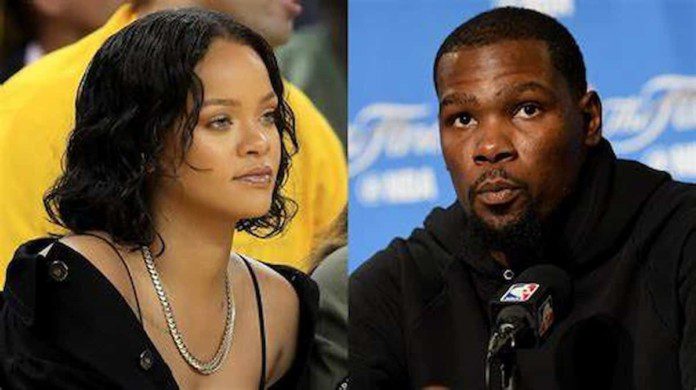 Messing with Brooklyn Nets marquee player Kevin Durant hasn't been considered as the greatest move sin the NBA. Be it his current NBA season, or his stint with the Golden State Warriors, KD was reckoned as the force to reckon with, a player who knew how to deliver when the stakes are high. Given the mega stage, Durant once faced a fearless, flamboyant and courageous rival. That too, not on the court but on the side-lines, in the form of singer Rihanna.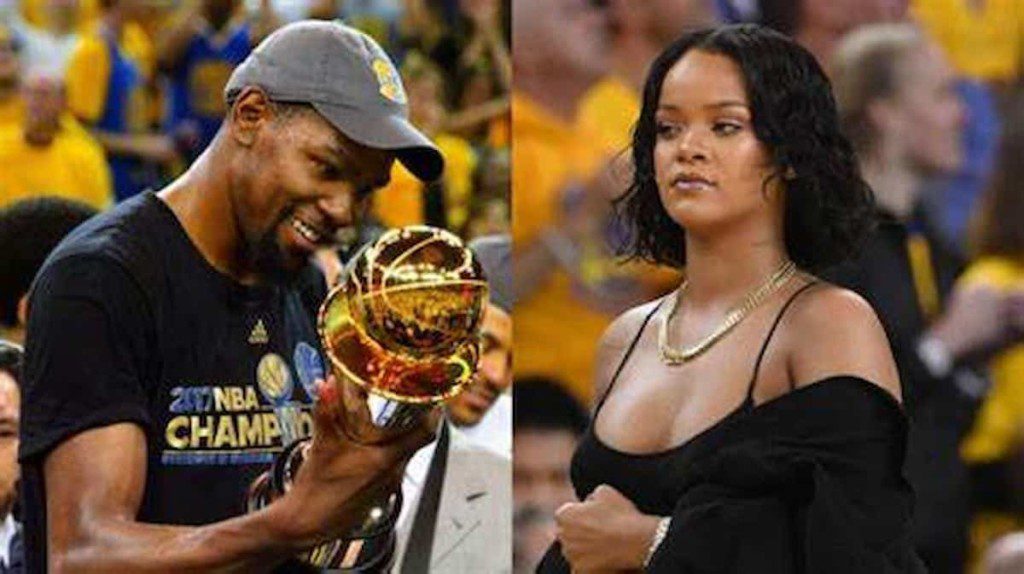 The 2017 NBA Season would be memorable one for the Golden State Warriors' fans. Not only did Stephen Curry overcame arch-rival LeBron James in the Final series and took his revenge of last season. But one other rivalry was formed in the particular Final Series, between Kevin Durant and Rihanna.  
Also Read: "Kobe Bryant wouldn't have looked at the stat sheet":Gilbert Arenas takes…
Know all about the rivalry of Kevin Durant vs Rihanna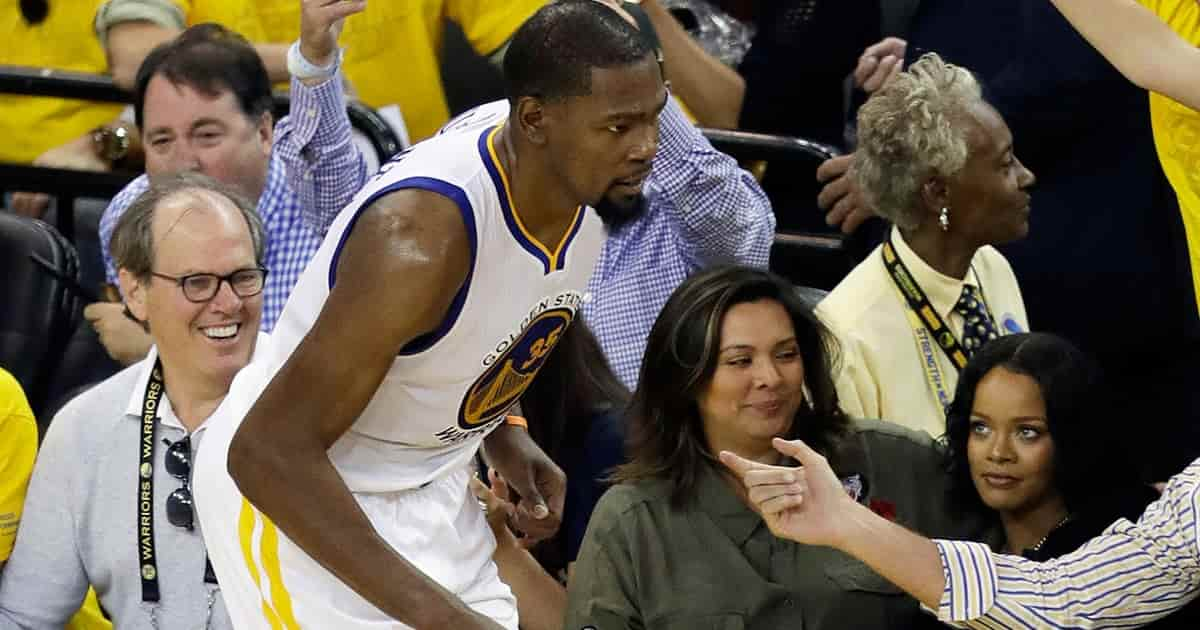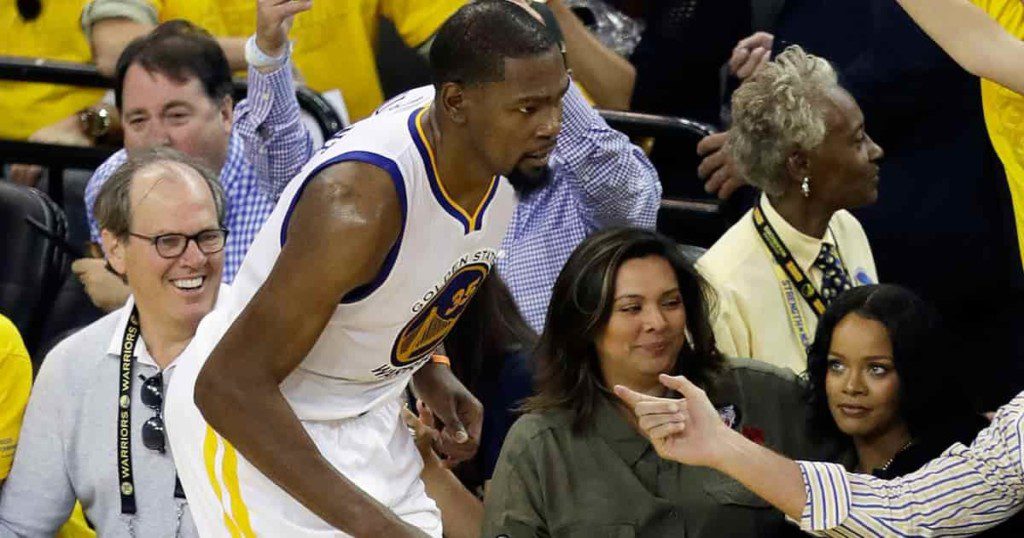 In Game 1 of NBA Final Series, the Warriors vs Cleveland showdown was being witnessed by Rihanna who came out to support LeBron 'King' James. While Kevin Durant was a marquee figure in the opposition, Rihanna took her chances by shouting 'Brick' to KD, when he was on the free-throw line. Which seemed to have triggered the former MVP.
As a result of which, KD drained an ice-cold three-pointer and starred down Rihanna right in her face, something surely only a handful of personnel could even imagine doing.
After the incident, while many thought that Kevin Durant and Rihanna have become sworn enemies. The duo came out in public to state that the verbal banter was down in all fun and games and they have huge respect for one another.
Furthermore, when Kevin Durant tested positive for Covid-19, He joined a live by DJ Spade and engaged in a conversation with none other than Rihanna and Drake. The singer and The NBA star entered into a back-and-forth joke-off and teased each other on the live. 
"Is KD allowed in here? Should I wear a mask to live? But foreal get well soon, KD."
Also Read: "Frank Vogel being the scapegoat is ridiculous."- Kendrick Perkins blasts both…
Also Read: "Soft officiating": Fans react to Jimmy Butler's undeserved ejection after he…