Kim Kardashian and her boyfriend Pete Davidson have been recently seen in Brooklyn and Pete has sent NBA fans into a frenzy after he is seen rocking Baggy jeans, which resembled the type of jeans Michael Jordan used to wear.
The Brand of Michael Jordan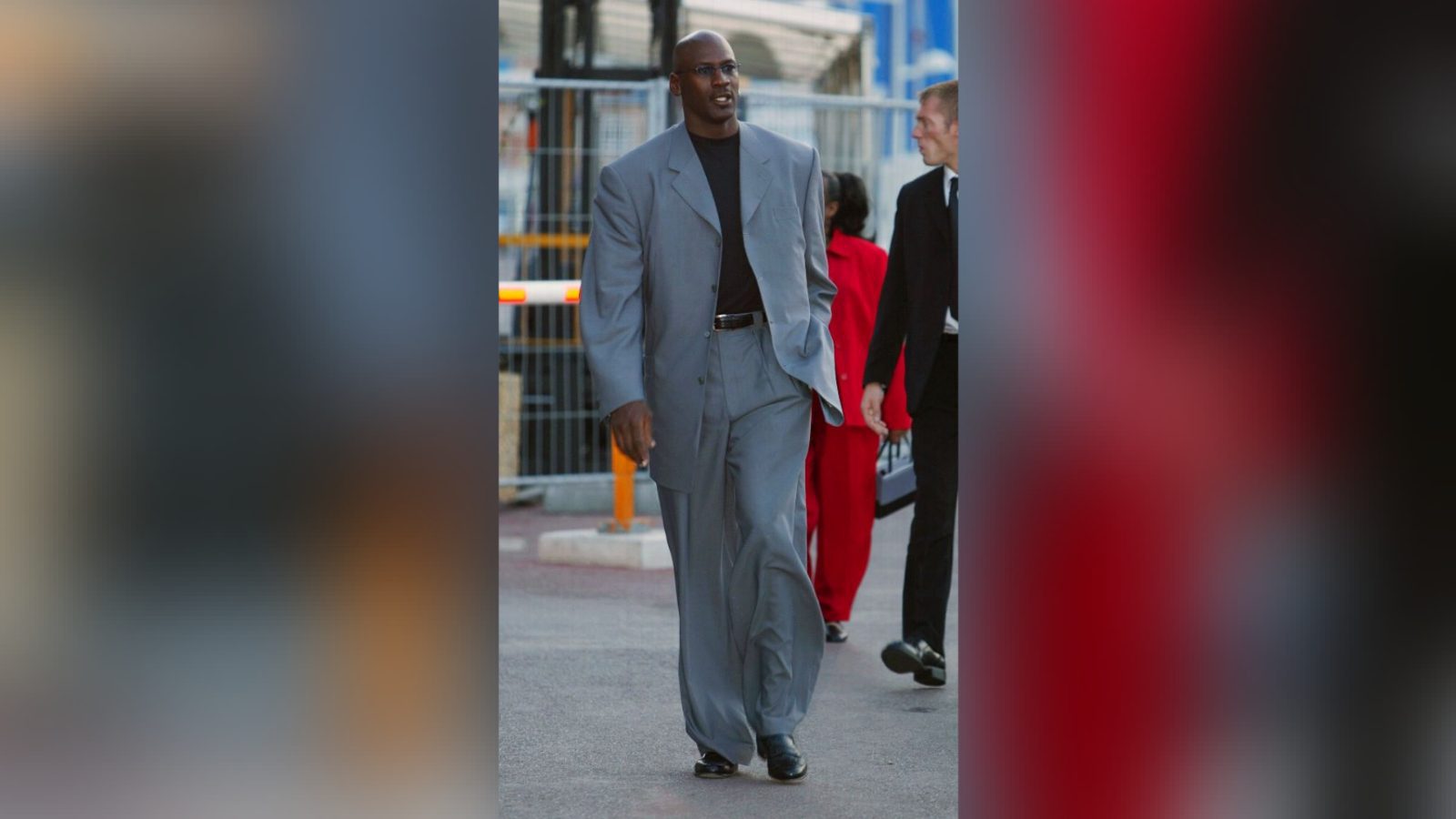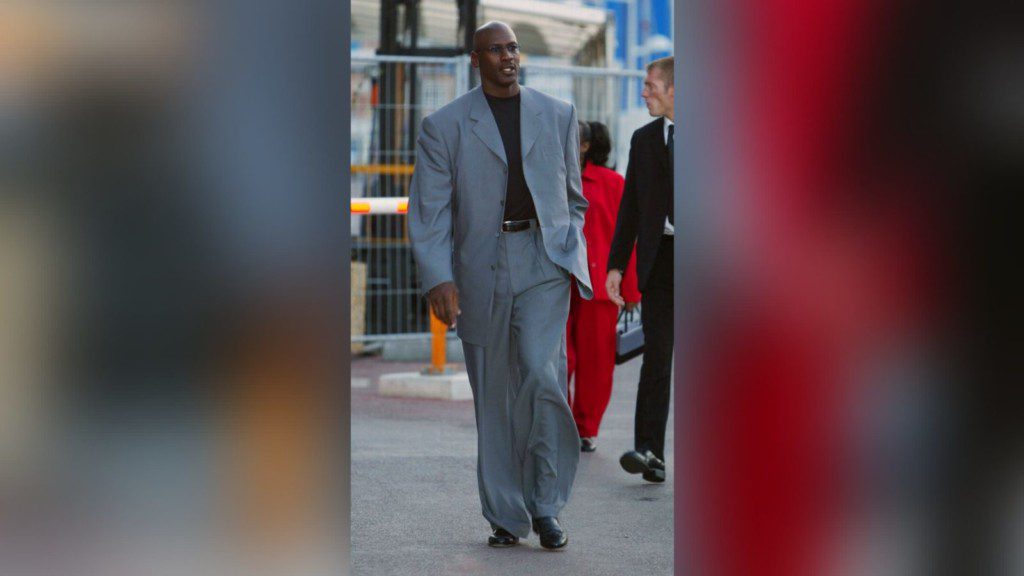 Michael Jordan has had a successful career on and off the court, everybody is familiar with the shoe line 'Jordan' they are one of the most sought-after names in the sneaker industry. Everybody loves a pair of Jordans. He has his own brand of clothing which goes by Airness. The brand delivered excellent quality and style statements which made people buy their items of clothing. This, however, does not undermine the fact that Michael Jordan's dressing sense was questionable, and it didn't get the approval of many as well.
Apart from Jordan's styling and fashion sense he has made a fortune through huge endorsements and is always seen on the news for his style. He still rocks the old-school fashion, where one is seen drowning in huge t-shirts and Baggy Jeans, there is still a fanbase of the old-school retro fashion, but it is a very small number. But it goes without a doubt that in the late '80s and '90s baggy clothing was the trend, it still was fashionable up until the mid-2000s.
Is Pete Davidson adopting Michael Jordan's fashion sense?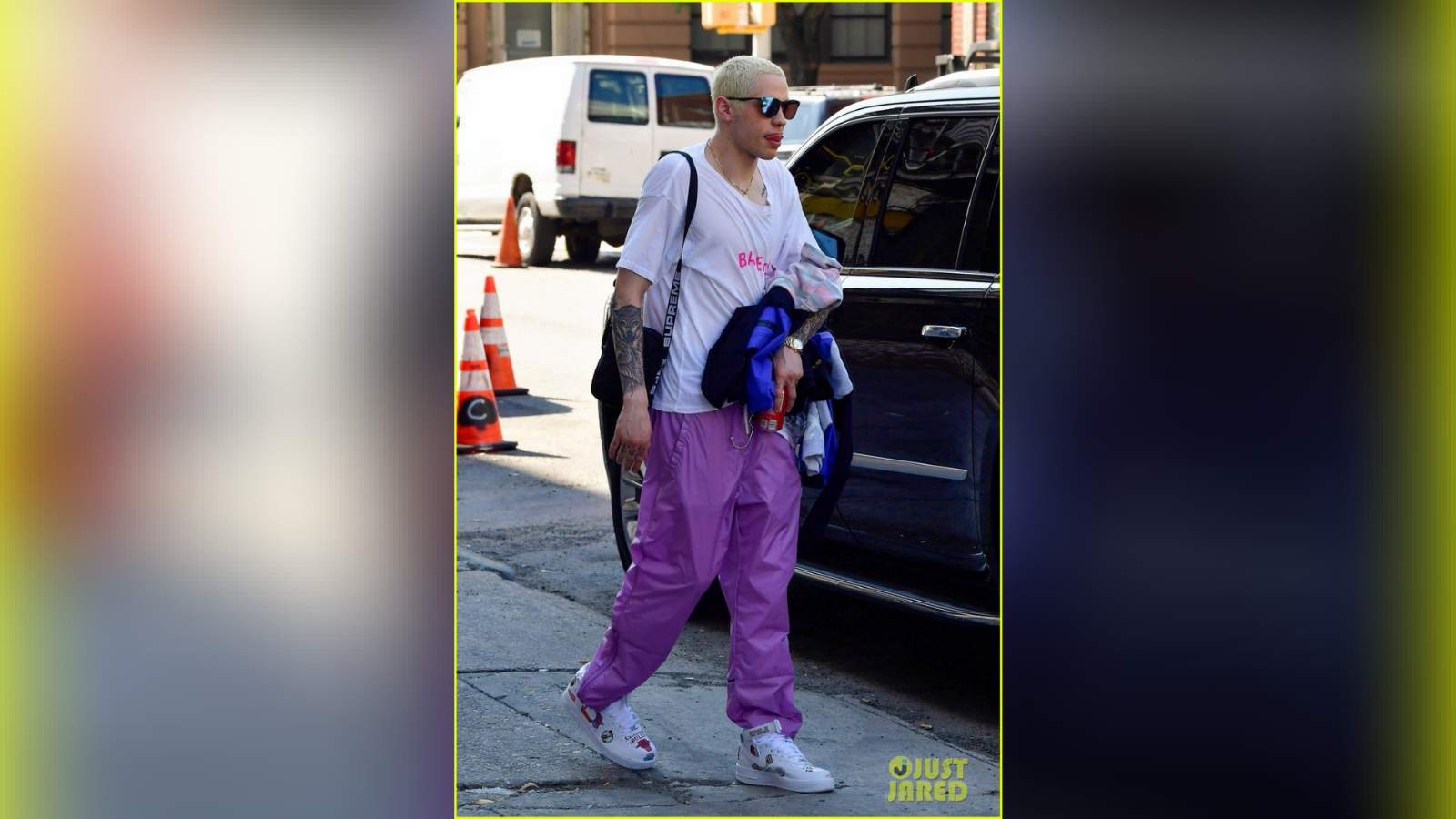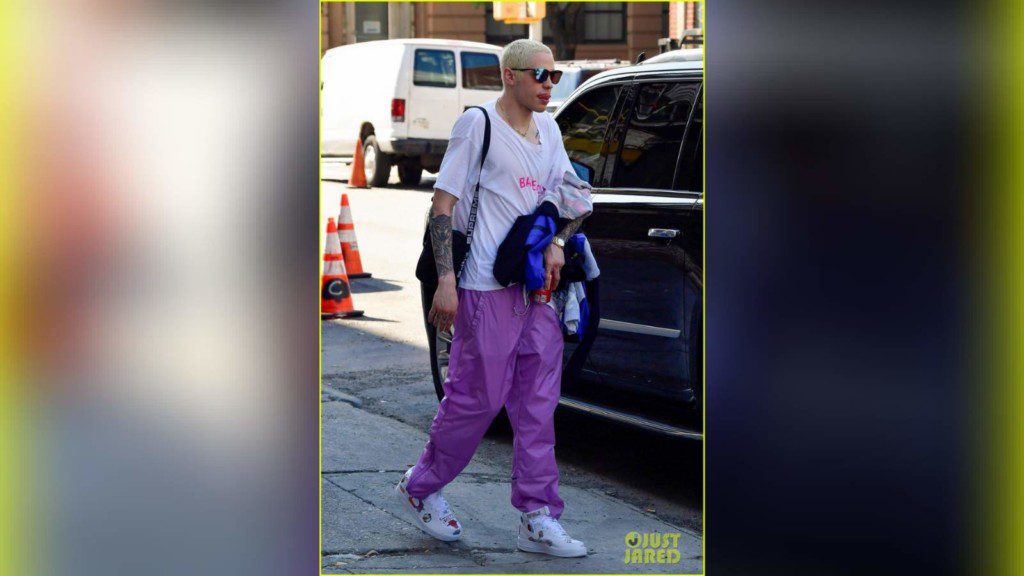 Pete Davidson who is Kim Kardashian's boyfriend has been spotted in Brooklyn when the two lovebirds were out on a stroll. What send the whole NBA fans into a frenzy was that he was wearing 'Michael Jordan Jeans' it was old-school, full baggy jeans, similar to those which Michael Jordan was remembered for during his past. Baggy clothing is the prime feature of Michael Jordan and Pete Davidson certainly looks like he is on to Jordan's style.
It looks likely that Michael Jordan's 90' look is going to make a comeback in today's fashion, it seems Pete has reignited the talk about an old-school baggy look in the fashion world. It is often witnessed old-school style making a comeback in the modern era, there are still people who love the whole'90s fashion, and big-name designers still take inspiration from them, Pete Davidson is full on the '90s vibe, or should we say Jordanesque.
Also read: Limit Unleashed" DeMar DeRozan goes one step beyond Michael Jordan to…
Also read: Michael Jordan stars in arguably the greatest advertisement in Chicago Bulls…