Jonathan Kuminga of the Golden State Warriors is one of the most ferocious dunkers among all the rookies. He put this skill of his to display against the Dallas Mavericks on Tuesday night. It was not just all show from the Warriors as they were also successful in getting the win against the Dallas Mavericks, blowing them out 130-92.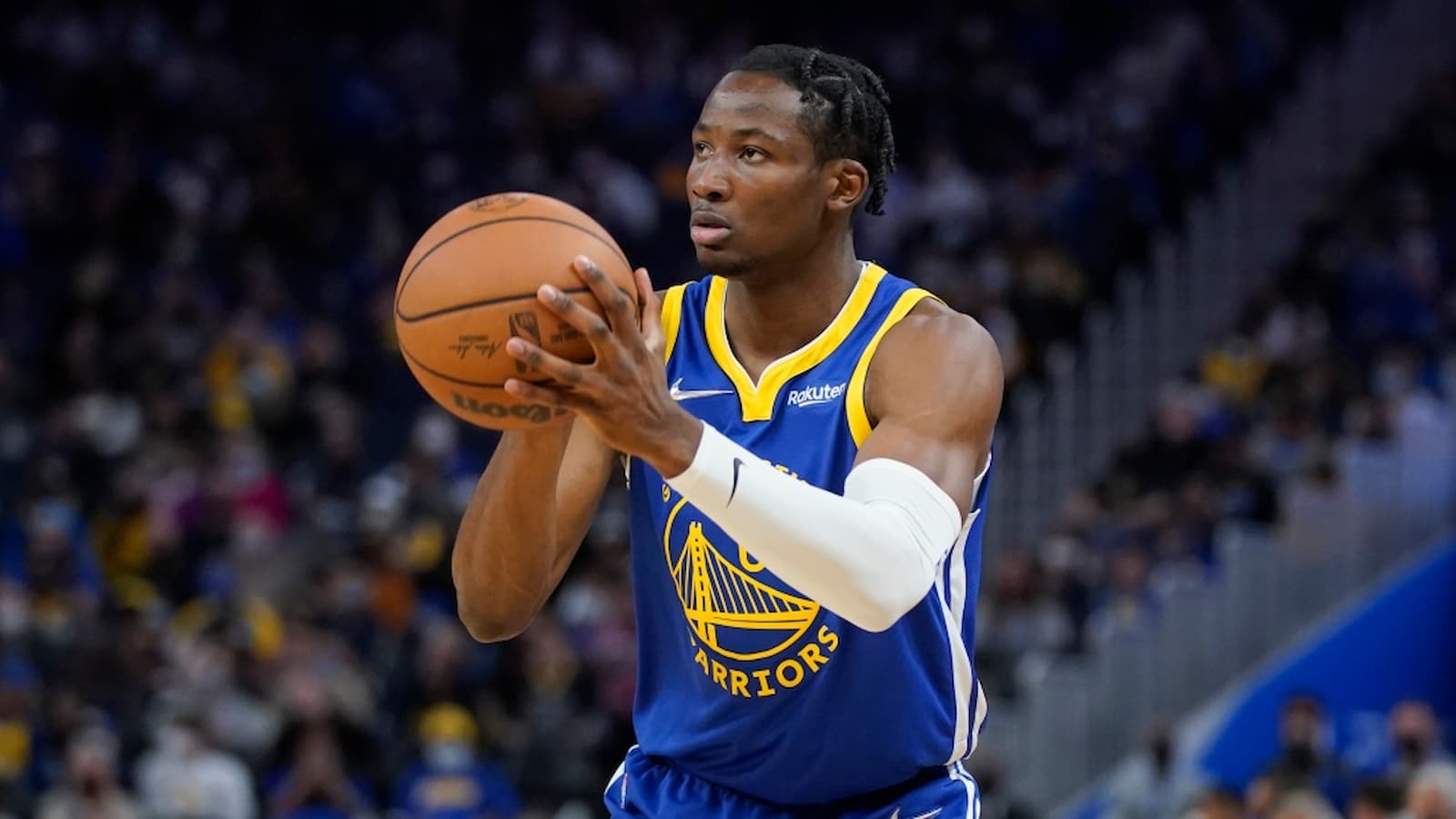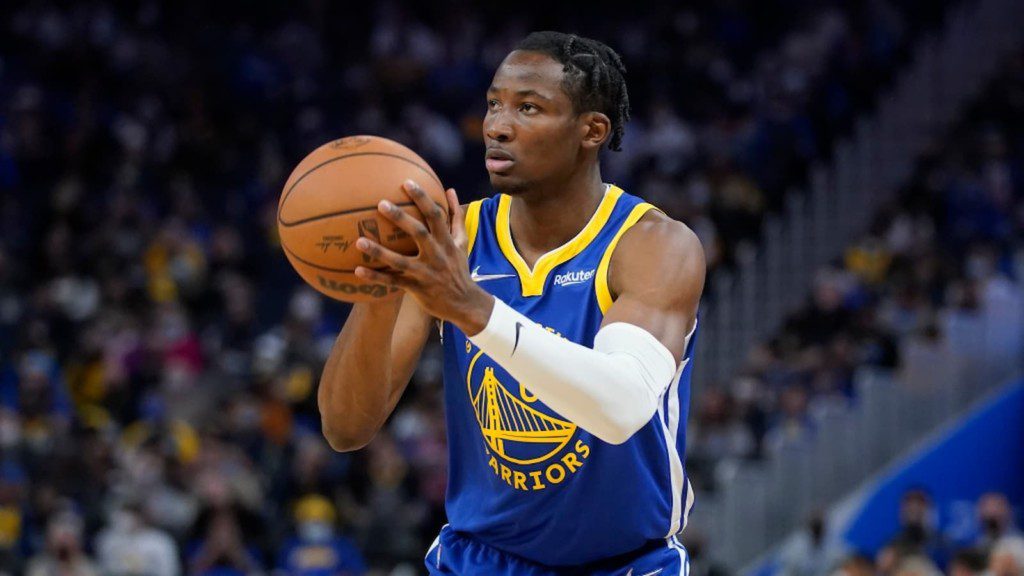 In the 4th quarter, the Warriors were leading the Mavericks 111-82, when the Warriors big man Nemanja Bjelica grabbed the defensive rebound and made a full-court pass to Kuminga on the other end. Kuminga saw an open opportunity and jumped on to it for a freakish dunk over Josh Green. He not only put Green on a poster but also got an And-1 call for the 3-point play.
Also read: "You got dead players on the court" Gilbert Arenas on Lakers'…
The rookie was ecstatic after this play and his teammates left no stone unturned in hyping him up. Jonathan Kuminga scored 17 of his 22 points in the 4th quarter, ending his night almost flawlessly with 8-9 shooting from the field. He also had five rebounds in the game and went perfect 4-4 from the free-throw line. Klay Thompson has already hailed him as a 'big part' of the Warriors' future. Jonathan Kuminga played in the NBA Summer League but got hurt during the training camp due to which he missed some time. But, since coming back, he has become one of the most important rotational players for the Golden State Warriors.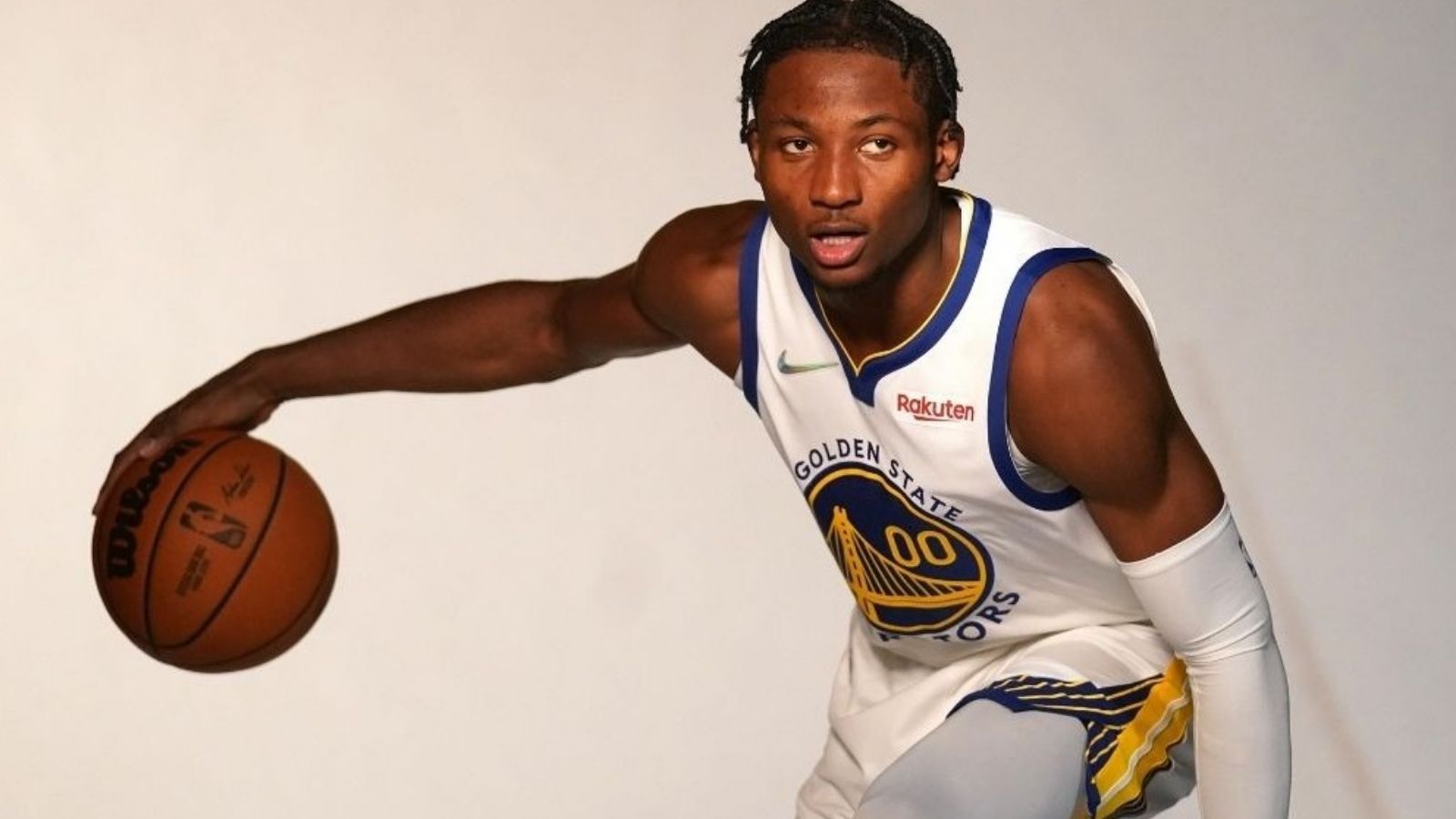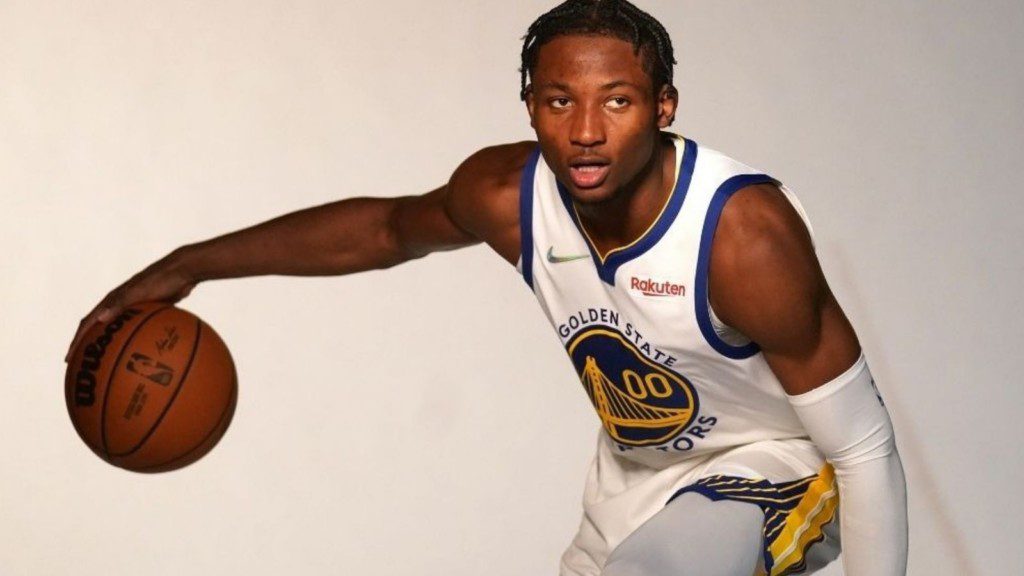 His passing ability has earned him praises from the best passer on his team, Draymond Green. Green has previously said about Kuminga – "I think one of Jonathan's strengths as a rookie is his passing ability. You saw it in the summer league and we saw it in training camp before he got hurt. He has got a good knack for driving and kicking, finding shooters. We decided to go to that action just to see if we could get him into some space and he got into space and made some really nice plays".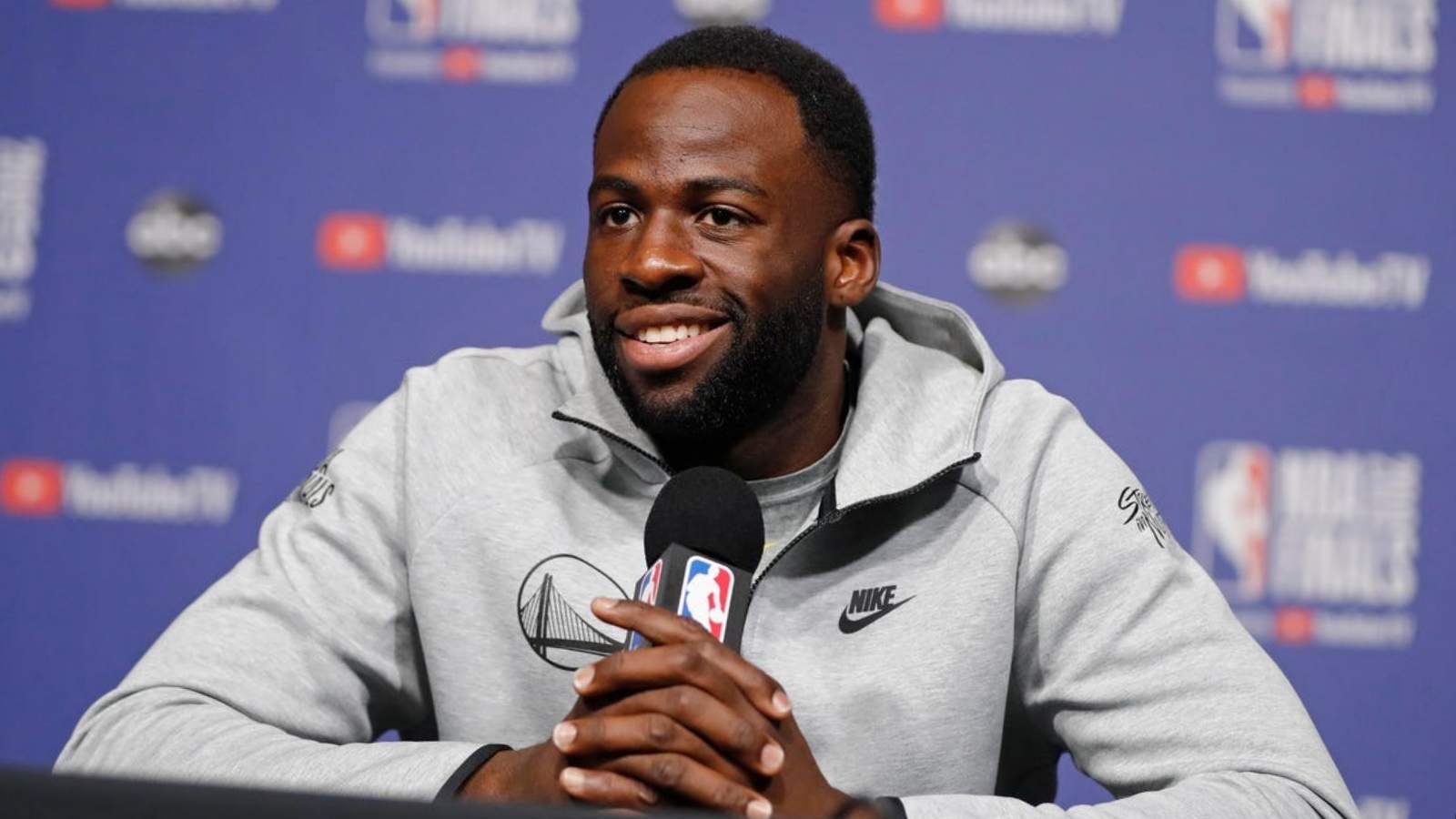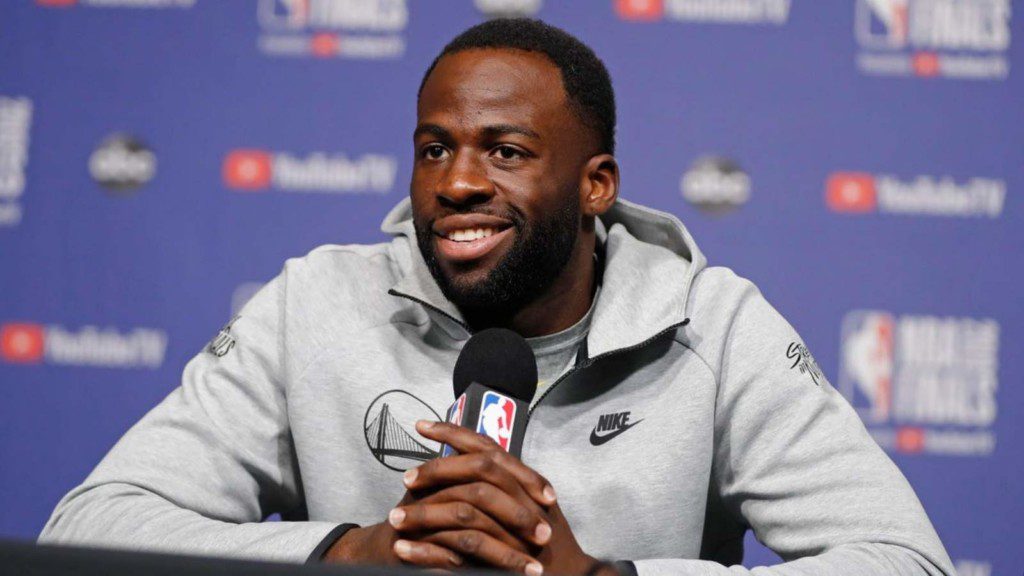 Also read: "Continue the greatness brother" It's been 2 years since the Late…
Twitter reacts to Jonathan Kuminga's wild dunk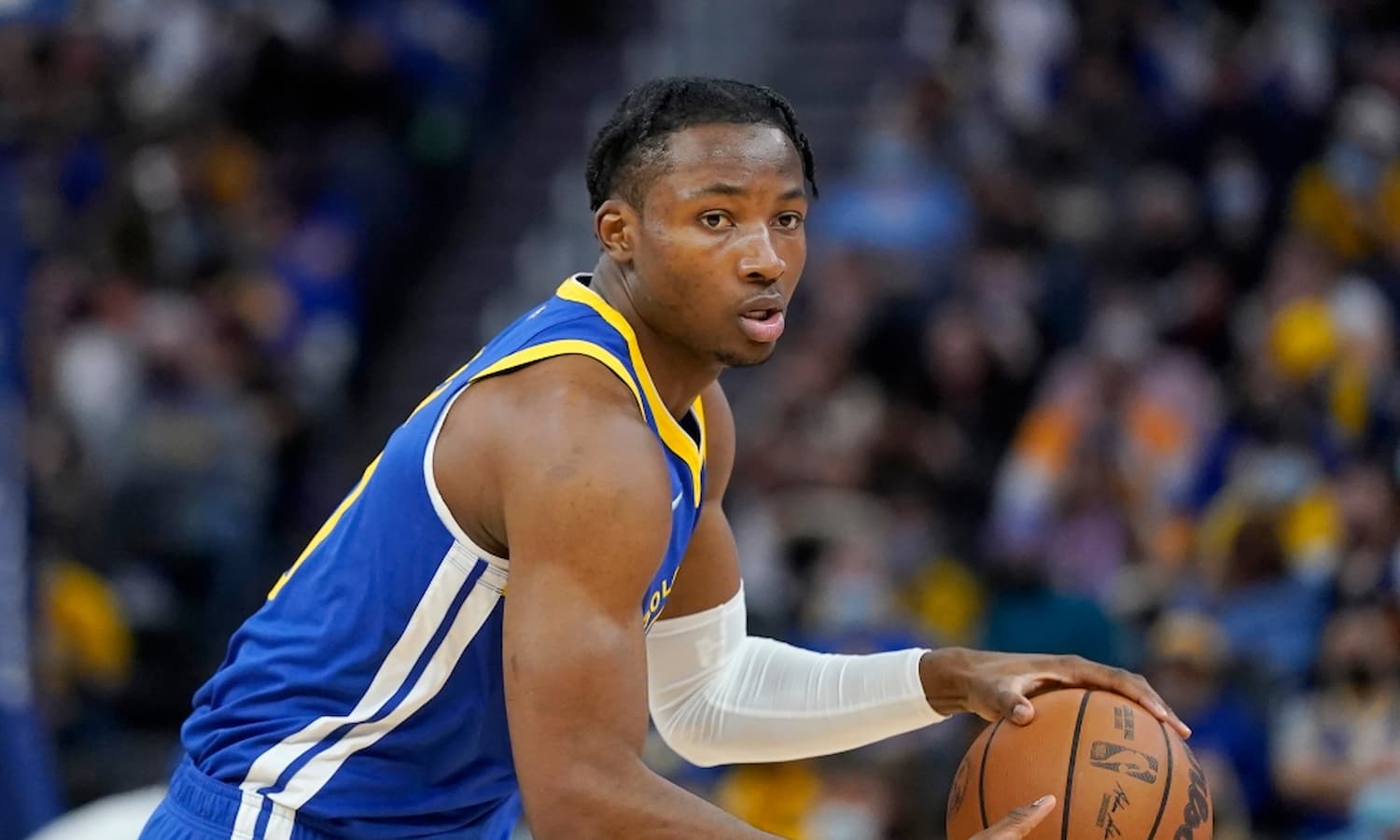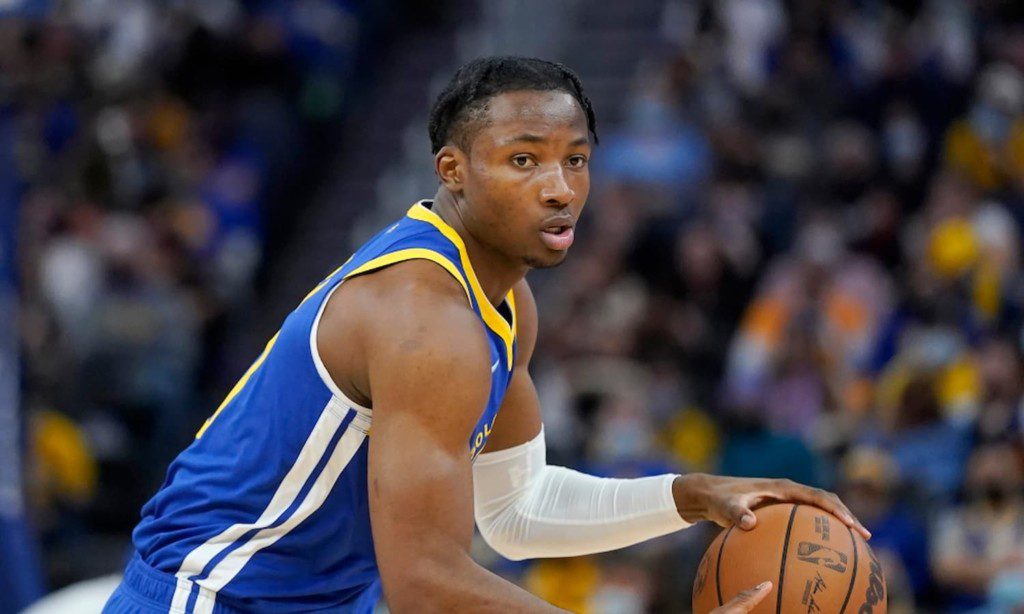 Fans on Twitter were really thrilled at the sight of this monstrous jam by Jonathan Kuminga over Josh Green. They let it all out:
Also read: "Not much can stop him": Unbelievable stats emerge suggesting Devin Booker…