The Brooklyn Nets' Kyrie Irving has become a contentious character both on and off the court over the years thanks to his theatrics and personal biases. In the middle of Irving's prolonged suspension from the NBA, comedian Andrew Schulz recently discussed the NBA star on his podcast and suggested that he could fight Kyrie.
On social media recently, Kyrie Irving gave his support to a movie with severe anti-Semitic material. Since that time, Irving has been reluctant to apologize or express sorrow for the film's message, only doing so after it was already too late. Irving's future with Brooklyn is currently in doubt, though, as he is currently suspended from the team and must comply with a few rules in order to resume playing.
In the middle of Irving's extended suspension from the NBA, Andrew Schulz recently discussed the NBA player on an edition of his podcast. Israel Adesanya, the former UFC middleweight champion, appeared on the show as his guest. Schulz originally laughed when Adesanya asked him if he would ever be interested in participating in a celebrity boxing event. The host then made the decision to severely belittle Kyrie at one point.
Things started to get interesting when Adesanya asked if Kevin Durant or Irving was a suitable opponent for the fight and Schulz felt he could defeat the Nets point guard in a fight. He stated: "Oh, I would beat the shit out of Kyrie. That's easy. KD, that'd be more difficult obviously because he's seven feet tall."
Also Read: Watch: Jimmy Butler makes game-winning block on Devin Booker to hold Heat's 1-point advantage over Suns
Kyrie Irving- NBA's current point of attention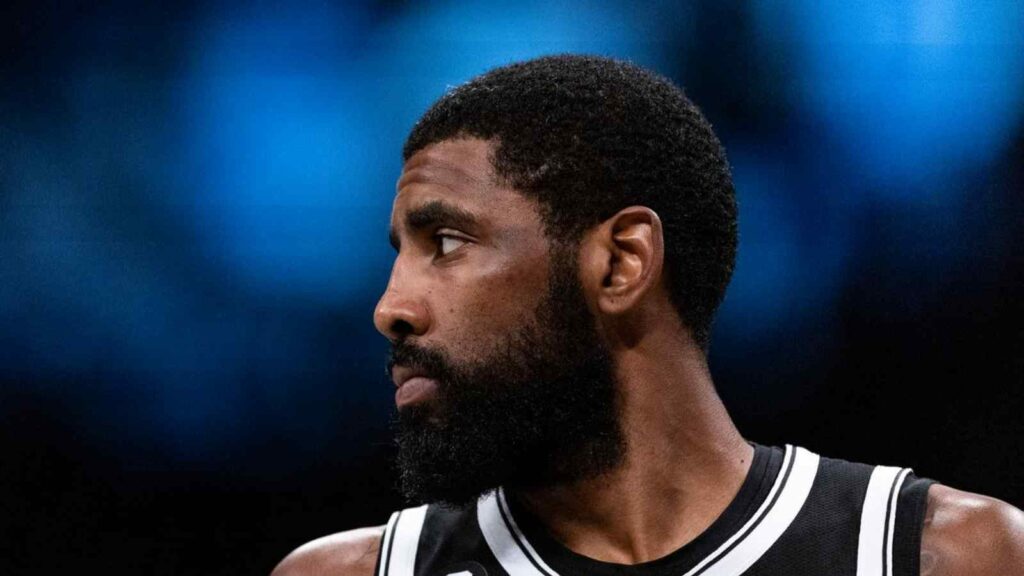 Kyrie Irving, who has 17.6 million Instagram followers and 4.6 million Twitter followers, shared a link to the 2018 movie "Hebrews to Negroes: Wake Up Black America" before taking the post down. The film, which is based on the same-named book, seemed unsettling, and some individuals have claimed that both the book and the film had antisemitic implications. After taking their time, the Nets eventually intervened and suspended Kyrie for five games without pay after facing backlash from players, analysts, and others around the league.
After publishing the movie's link, Kyrie Irving and ESPN's Nick Friedell got into a fight after Friedell had confronted Irving about the concept of supporting the documentary. With help from The Anti-Defamation League, Irving and the Nets promised to donate $500,000 to organizations and causes that fight discrimination and prejudice in society, but their offer was eventually rejected after Kyrie was given numerous opportunities to apologize. The lack of an apology from Irving alarmed NBA Commissioner Adam Silver and Nets owner Joe Tsai as well.
Also Read: NBA 2K23 MyTEAM: Dreamer Pack Released Featuring Kevin Durant
What's next for Brooklyn Nets amid Kyrie Irving's controversy?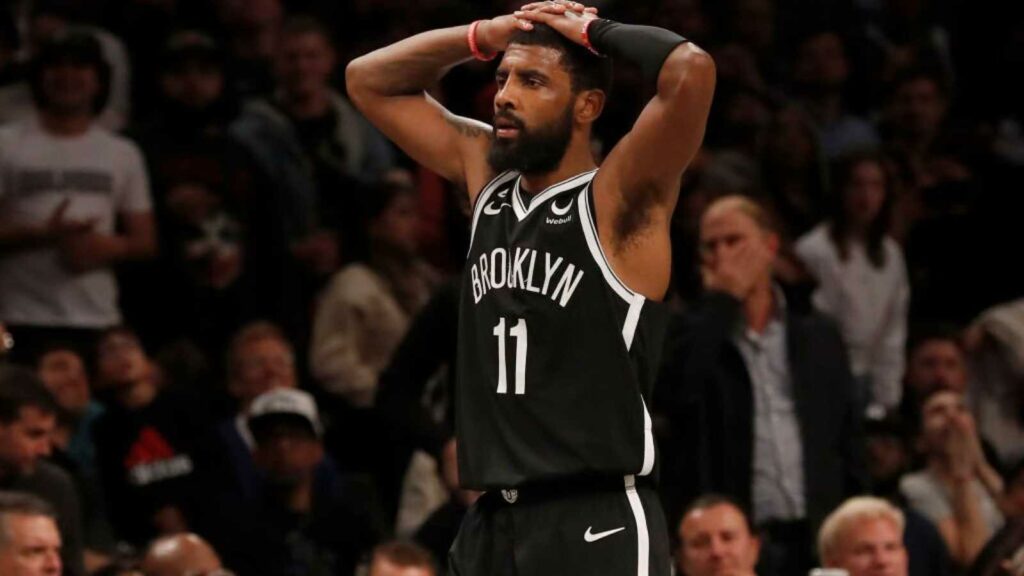 For the Brooklyn Nets organization, this season has thus far been a letdown. Hopes were high for this season after the squad battled without Kyrie Irving during the previous campaign because of his unwillingness to follow vaccination requirements. Many observers have advised the franchise to consider player trades given that Irving is still sidelined and Ben Simmons is performing like hell. It will be intriguing to see how things pan out with the Nets looking far worse than anyone could have imagined and things with Irving going bad at every instance.
Also Read: "I promise you it's coming" Klay Thompson fires back at his doubters
Also Read: "That's a plan B because the Westbrook trade" Bill Simmons inside scoop on Lakers potentially giving up Anthony Davis due to TERRIBLE 2-8 start
Do follow us on Google News | Facebook | Instagram | Twitter