Aaron Gordon is already a super underrated star in the league. And, now all his fans and the genuine basketball world is crowning him with the tag of "The Best Teammate Ever." Recently, Aaron Gordon gifted a diamond pendant to his Nuggets' teammate, Jamal Murray to appreciate his greatness on the court which has led the Denver Nuggets to the NBA Finals.
Aaron Gordon didn't hold himself an inch back from appreciating Jamal Murray for his legendary post-season run which can end with a championship. As just before the 2023 NBA Finals he gifted Jamal Murray a custom-made diamond necklace designed on Jamal Murray's favorite celly on the court, Bow and Arrow with his initials and jersey number "JM27" written on it.
Aaron Gordon got the custom piece made by Mile High Jewelers. It took 10 days to design the diamond pendant. And, it's filled with 10 carats of white and blue VVS diamonds. Talking about the custom piece the jeweler told TMZ Sports: "Aaron wanted to show his appreciation for his outstanding play, effort, and being a great teammate/brother during his time in Denver."
Related: Jamal Murray BULLISHLY claims Kobe Bryant and him are "same"
Twitter reacts to Aaron Gordon gifting Jamal Murray a diamond pendant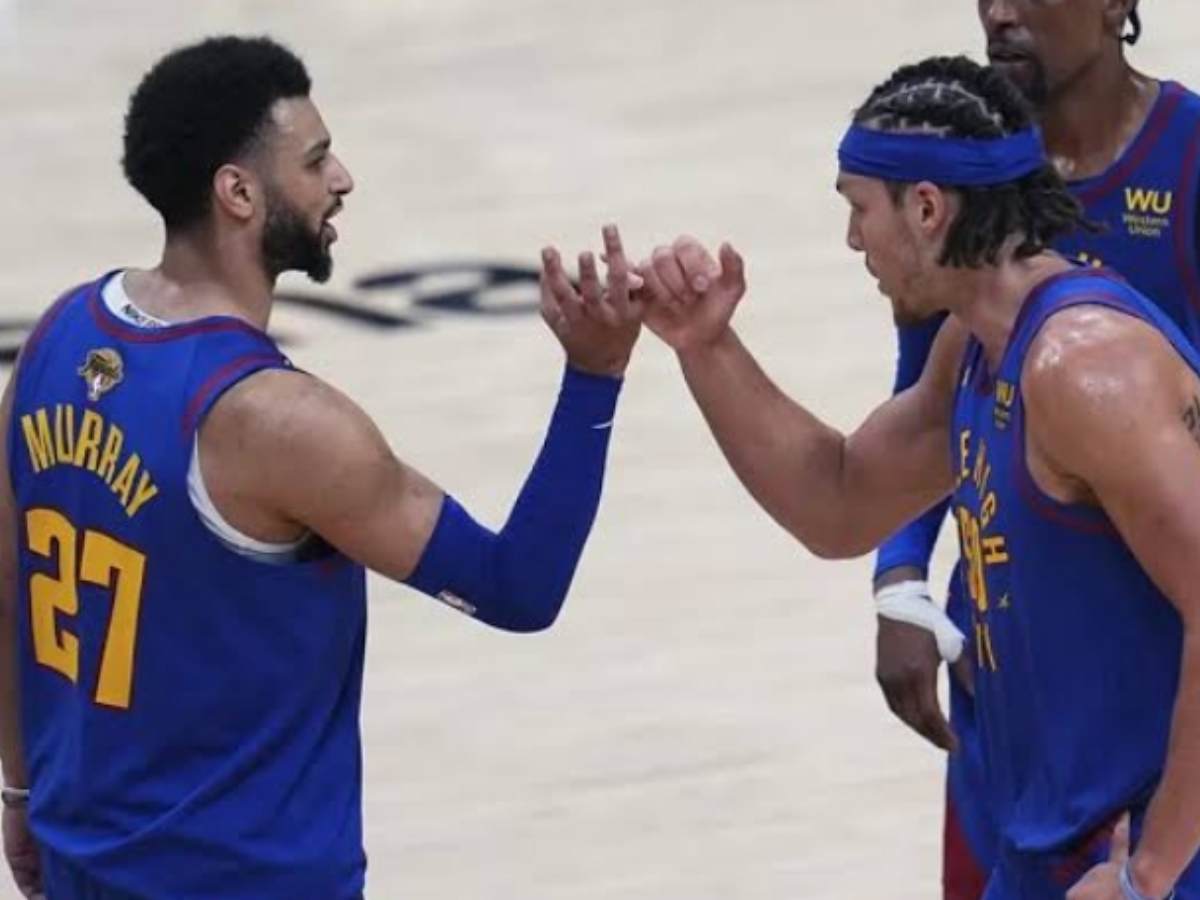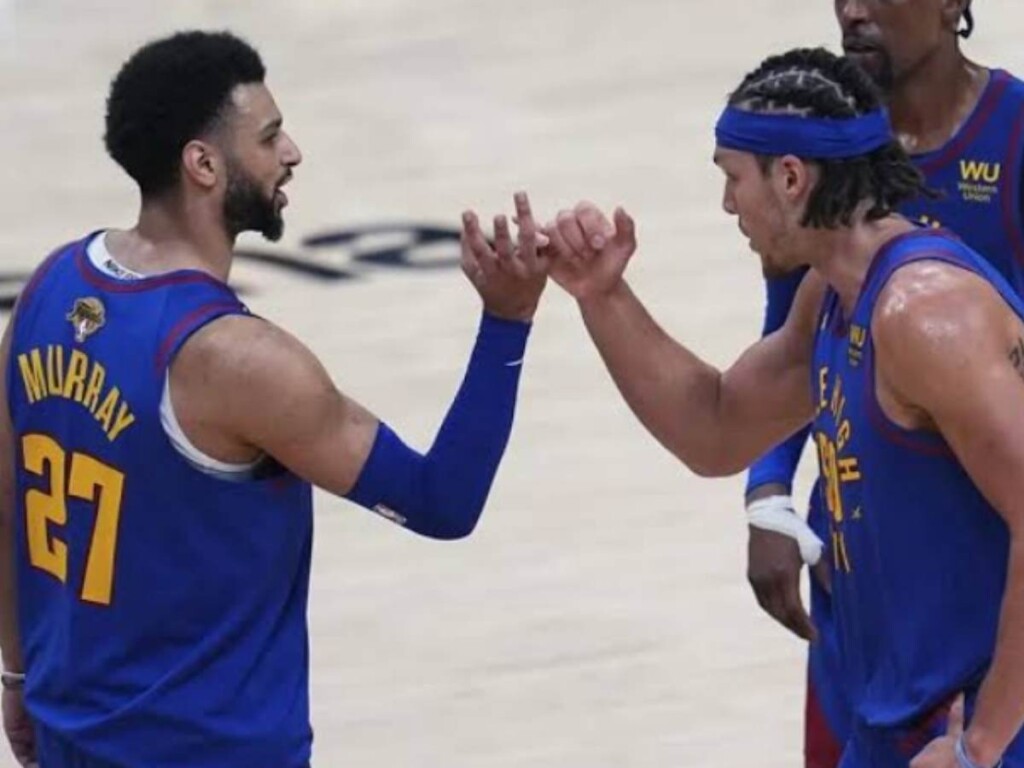 The internet is drooling over the custom diamond pendant Aaron Gordon gifted to Jamal Murray. The fans are happy to see the bond between the players. And, like always the haters are hating and out with their theories. You can find some of the many reactions posted by fans on Twitter here below:
Jamal Murray really deserves that gift as he's the biggest reason behind the Denver Nuggets having a real shot at winning the NBA championship this year. So far in the postseason he's averaging 27.5 points, 5.5 rebounds, 6.4 assists, 1.6 steals, and 0.3 blocks.
The Denver Nuggets now are just 3 wins away from winning the NBA championship against the Miami Heat. The dynamic duo of Nikola Jokic and Jamal Murray clowned the Heat squad in Game 1. And, now they'll try to repeat the same result in Game 2 which is just some hours away.
In Case You Missed It: