LeBron James shattered a legendary scoring record on Wednesday night, and everyone in the Crypto.com Arena was on their feet celebrating. However, in a viral video, LeBron James' superstar teammate Anthony Davis was seen in a serious mood sitting on the bench while everyone else was celebrating.
The Lakers big man explained the situation after receiving a lot of criticism for the viral footage, "It's about the game," Anthony Davis said, before going on to add, "I mean, we're losing to the Oklahoma City Thunder, a game we needed. And I was pissed off that we were losing. It's that simple. It's nothing that has to do with Bron. He knows that. Everybody else is outside looking in, it's their opinion. But I was pissed off that we were losing the game."
LeBron James changed the course of history and may have broken the NBA's greatest record, but the Lakers fell to the Oklahoma City Thunder and currently hold the 13th spot in the western conference, making another missed playoff appearance quite likely.
Also Read: Top 25 NBA All-Time Scoring List
Anthony Davis and LeBron James' relationship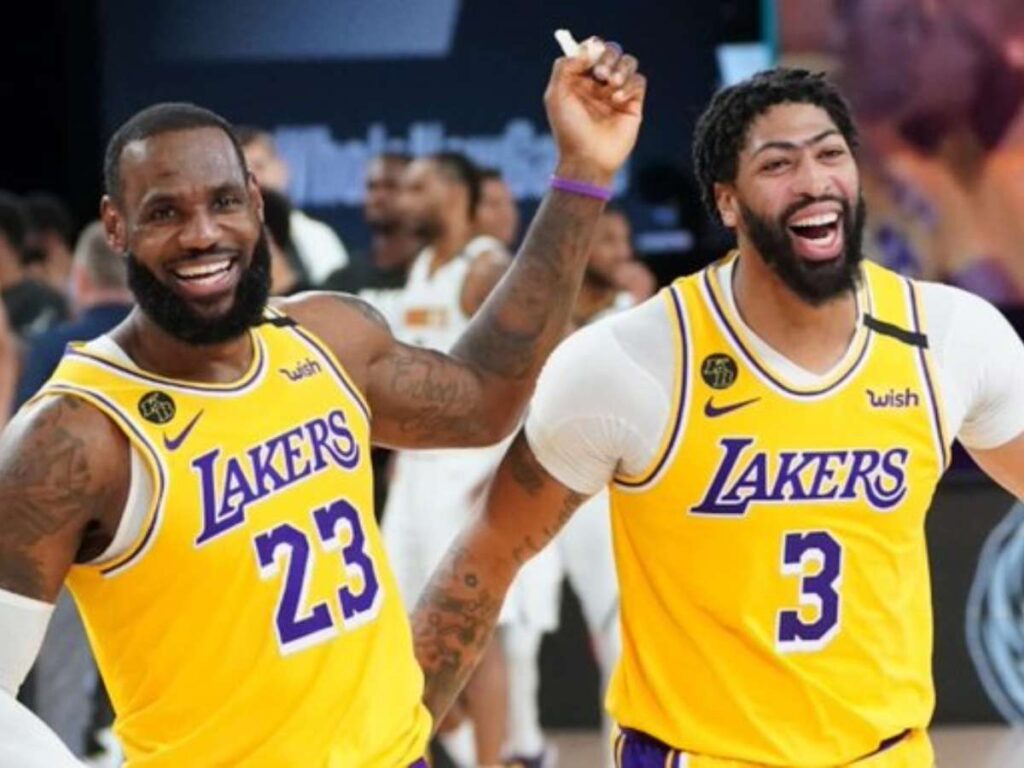 LeBron James and Anthony Davis still have a close bond, and outside noise doesn't bother them despite the viral video and what people are saying about the Los Angeles Lakers duo's relationship, and still are the league's top duo. The two superstars sat down after breaking the scoring mark, and while Anthony Davis complimented 'The King' on his historic achievement, LeBron James responded with a very touching message "I love you. That's all I want you to know," LeBron said.
Lebron James responded, "We're not jealous of one another," when asked about the secret to their success in 2020, according to ESPN's Dave McMenamin. Their initial games displayed a natural basketball chemistry and the two went on to win their first title together in 2020.
Together, Lebron James and Anthony Davis have played 133 games for the Los Angeles Lakers, posting an 86-47 record. After almost 10 years, they guided the Lakers to a championship in 2020 by defeating the Miami Heat in 6 games.
Lebron James averaged 29.8 points, 11.8 rebounds, and 8.5 assists as he won his fourth NBA championship, while Anthony Davis averaged 25.0 points, 10.7 rebounds, and 3.2 assists. After the performance, James was awarded his fourth finals MVP award.
In case you missed it:
Do follow us on Google News | Facebook | Instagram | Twitter