Brittney Griner will, unfortunately, remain under the Russian's custody until she finishes her sentence. The American Basketball sensation was arrested by the Moscow authorities after getting under the possession of illegal substances while traveling to the country to play basketball as most other female athletes do.
In August, she plead guilty to the charges made against her which ultimately called for a nine-year sentence. The worst part of it is that she has to do time in the Russian penal colonies. These places are best known for their extremely harsh living situation topped off with strict officers.
In her recent court hearing, she requested the authorities to reassess her sentence claiming that her "crime" was purely unintentional. The Phoenix Mercury All-Star claimed that she unknowingly carried the vape cartridges with her and that it was a result of "hasty packing."
As sad as this might be, Brittney Griner's appeal was completely rejected by the court and now she is still required to finish her near decade-long sentence. She has been one of the biggest stars in the WNBA league and for her career to come to an end in this fashion could be highly disappointing. Not to mention he is considered one of the best players to have ever played in the league as well.
Also read: Gordon Hayward shows interest to join 5x champ LeBron James and the Lakers
Brittney Griner has no expectation that the Russians will release her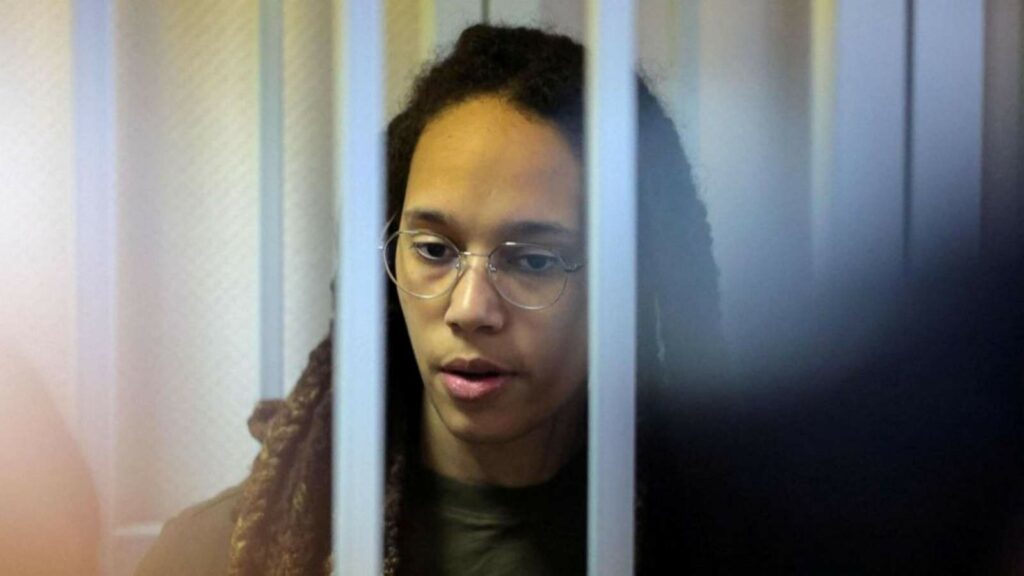 President Joe Biden and the United States administration have been showing more efforts to push for an immediate release but the Russians are not cooperative in any way. The swap involves the release and return of an illegal Russian arms dealer named Viktor Bout. The Russians on the other hand have not paid heed to the negotiations.
Brittney Griner's lawyers have both claimed that she has no expectations that the court will agree to her requests, as reported by Reuters. Moreover, it would only mean she will remain away from his family and friends for a potentially long period of time. The superstar recently turned 32 years old, and by the time she gets released from her sentence, she would come to retirement age.
Also read: "They clowned the MVP" NBA Twitter reacts to Jusuf Nurkic destroying Nikola Jokic and the Nuggets
Also read: "Don't think you're that damn smart" Stephen A. Smith puts all blame on LeBron James as the lakers go down 0-3
Do follow us on Google News | Facebook | Instagram | Twitter