Not only Bronny James is the son of one of the most gifted basketball stars of all-time, he is also known to be a multi-millionaire off the court. Be it with his dashing car collection, or his fancy shoes, Bronny surely known how to live the modern-day Gen Z life to the fullest. However, in 2020, the eldest son of LeBron decided to shoot his shot with Instagram sensational Isabelle.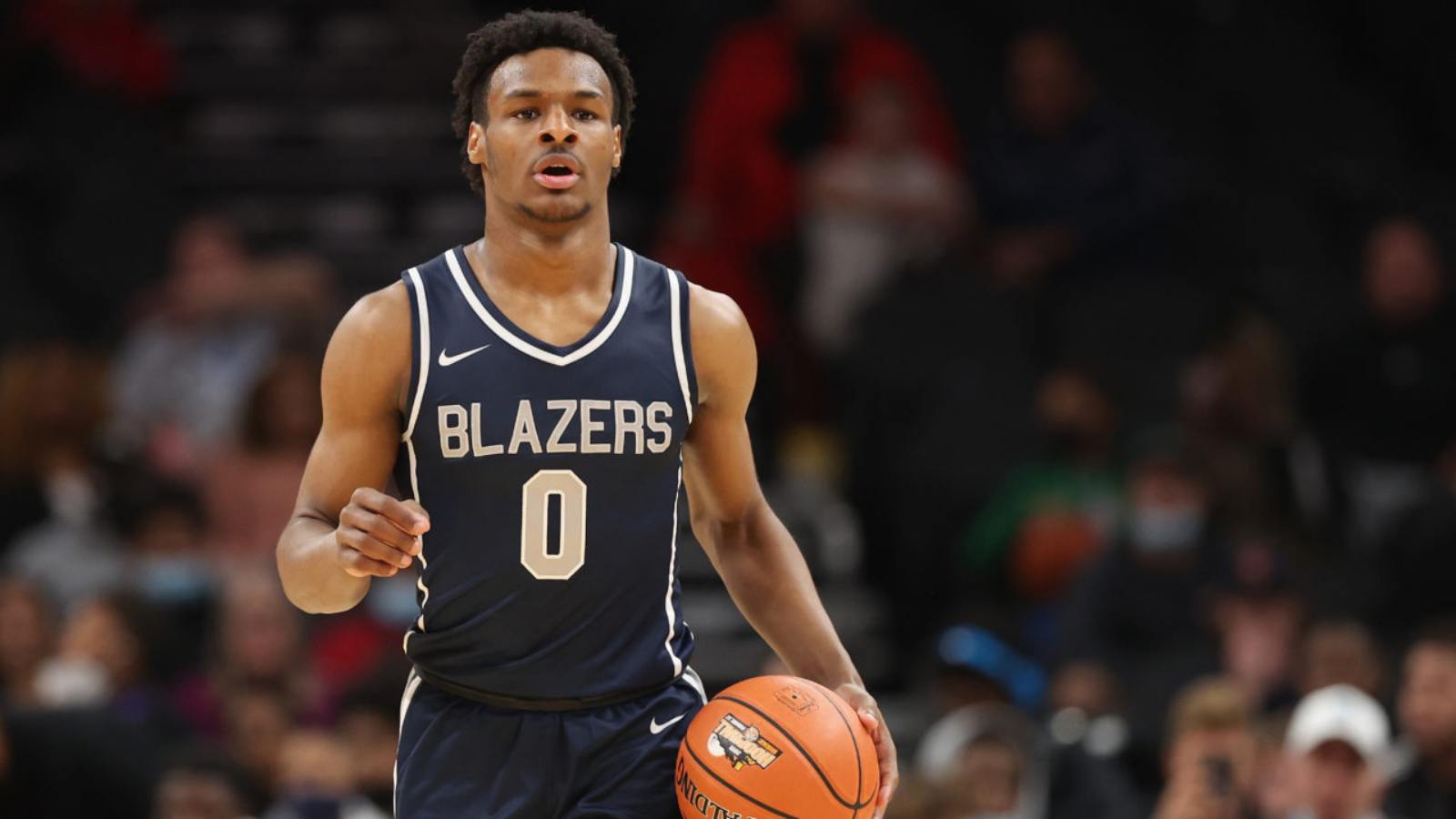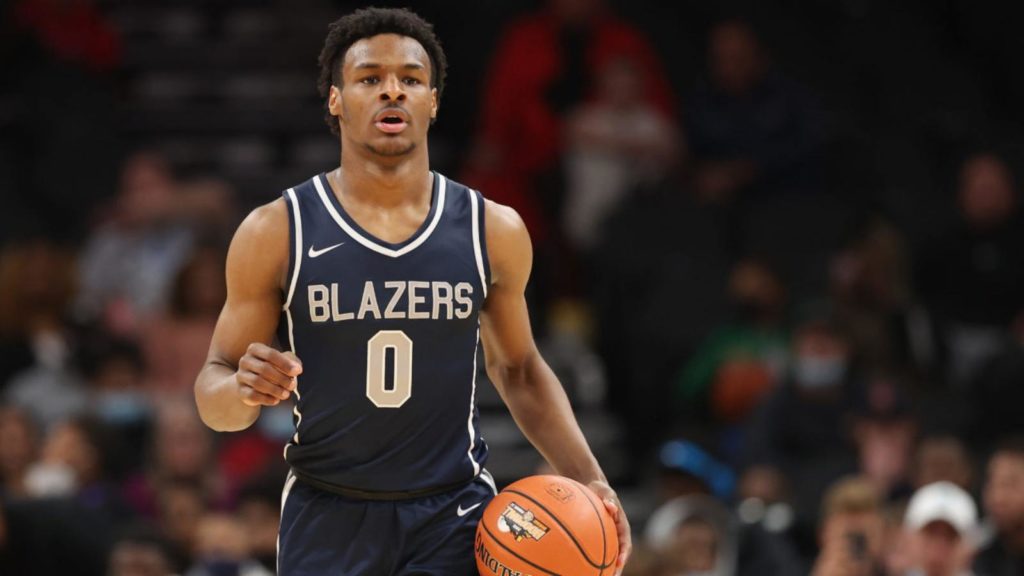 In a resurfaced tweet which has gone viral, Instagram model, Isabelle had shared a snap of her feed, when in the comment section of the photo, we can see Bronny commenting with a princess emoji. The comment did not end up being just one-sided, as Isabelle replied to Bronny with a prince emoji. Clearly the hormones of these two teenagers were running high, but the word-less appreciation can be seen effortlessly flowing from one end to the other. 
Also Read: "We are not going to make it here unless you help…
Bronny James in action off the court with IG sensation Isabelle
Perhaps it is only a matter of time before Bronny steps on the NBA court as well to shoot his shot, with the same flamboyance. Hopefully LeBron James would be keen enough to join him as he has already stated his desire to play with his son at least once on the court.
But will that be a reality in the coming years? Hopefully we will all soon know after the end of 2022-23 season. As LeBron James himself would be approaching the end of his current contract with the Los Angeles Lakers. But it is indeed safe to say that Bronny has been tipped to follow the footsteps of his father, and the Lakers star too his certain that his son should be able to replicate some of his exploits in the league.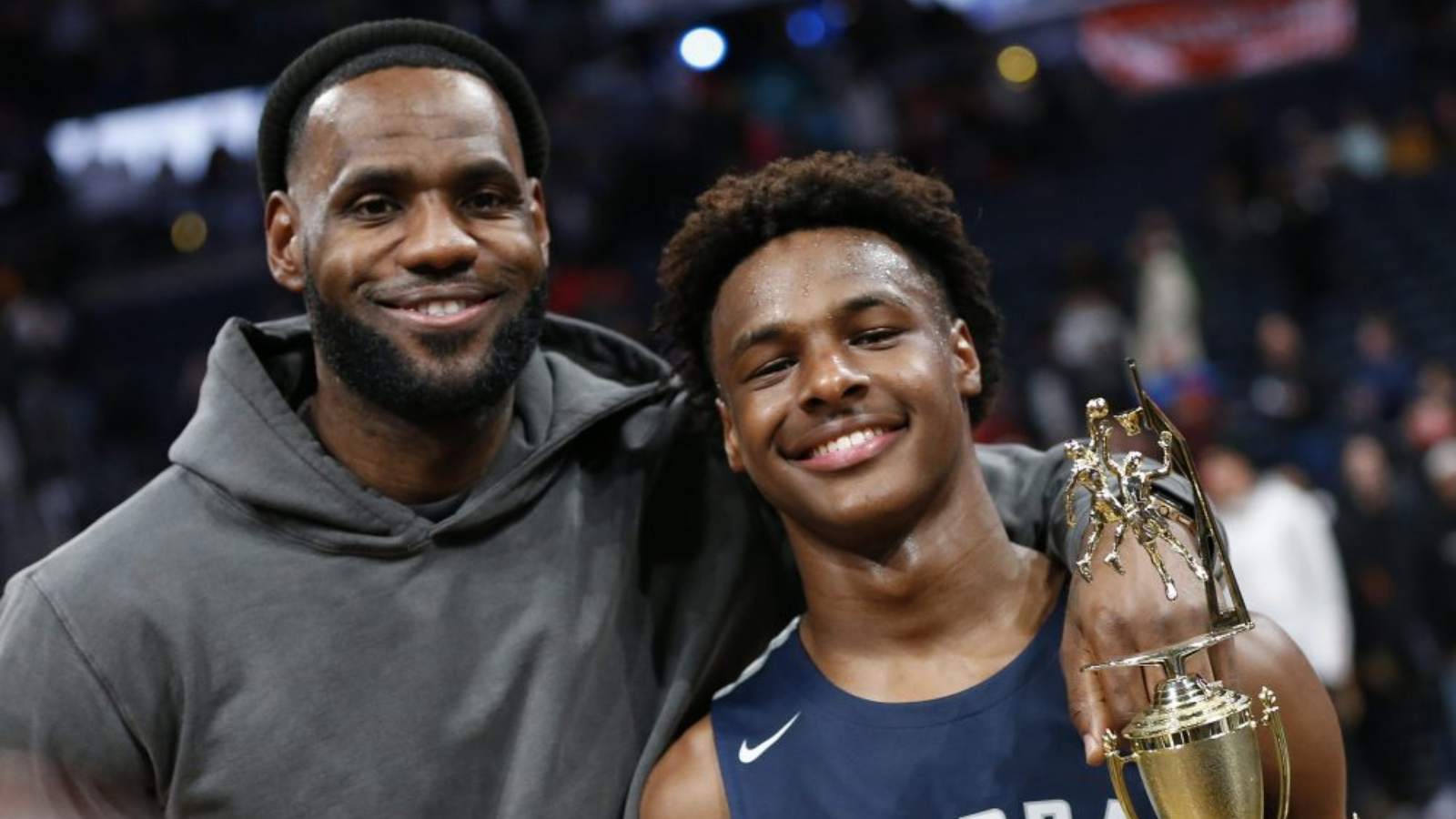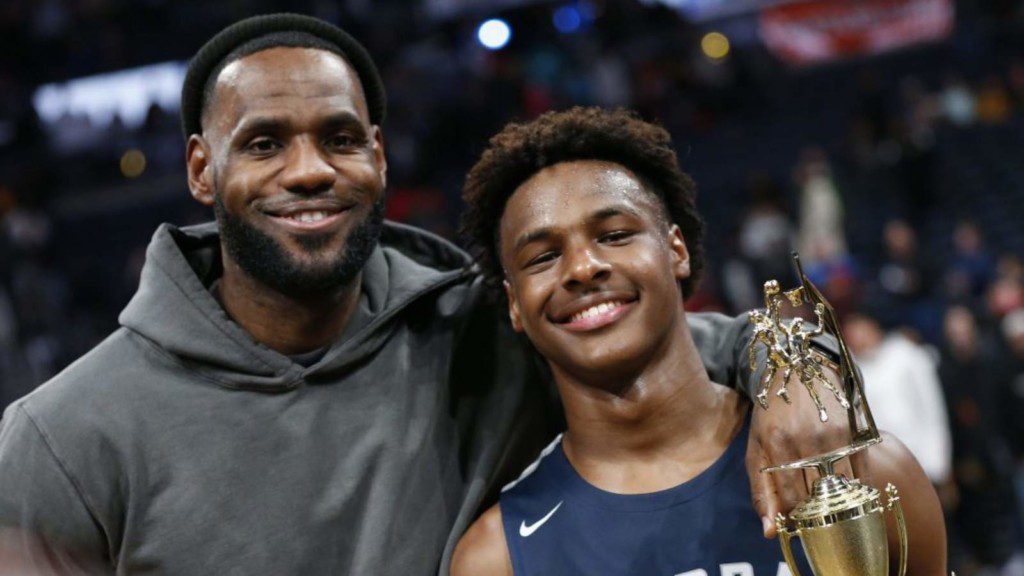 Apart from Bronny, LeBron would be setting his eyes on making the LA Lakers a dominant force in the Western Conference once again. After sitting out for two consecutive seasons from the NBA Finals, will the King be able to elaborate upon his legacy? Hopefully time will unravel all answers. But will Darvin Ham be able to bring about a positive change?
Also Read: "That's 5…. Mount Rushmore has 4" NBA fans troll Magic Johnson…
Also Read: "Enjoy your participation trophy" Fans rip Draymond Green's response to Celtics…