Bill Russell was certainly a great champion for the Boston Celtics. He won 11 of their 17 titles and the record is very hard to break. After his passing last month, the Boston Celtics are planning to honor the late Bill Russell throughout the 2022-23 season. It will start with the unveiling of a special tribute uniform on opening night. It is said that, before Bill Russell passed away, he was apparently working with the Boston Celtics for a special City Edition jersey. The Celtics are planning to use the same as inspiration for their young stars. Though Russell would no longer be there to see it, the team will be unveiling the tribute uniforms during their opening night game.
As per John Karalis of Boston Sports Journal, the Celtics will wear the City Edition uniform that pays homage to the Boston legend 12 times this year. The team and the league had collaborated directly with Russell regarding the uniform in recent years.
Fans are excited by the Boston Celtics' way of remembering great Bill Russell.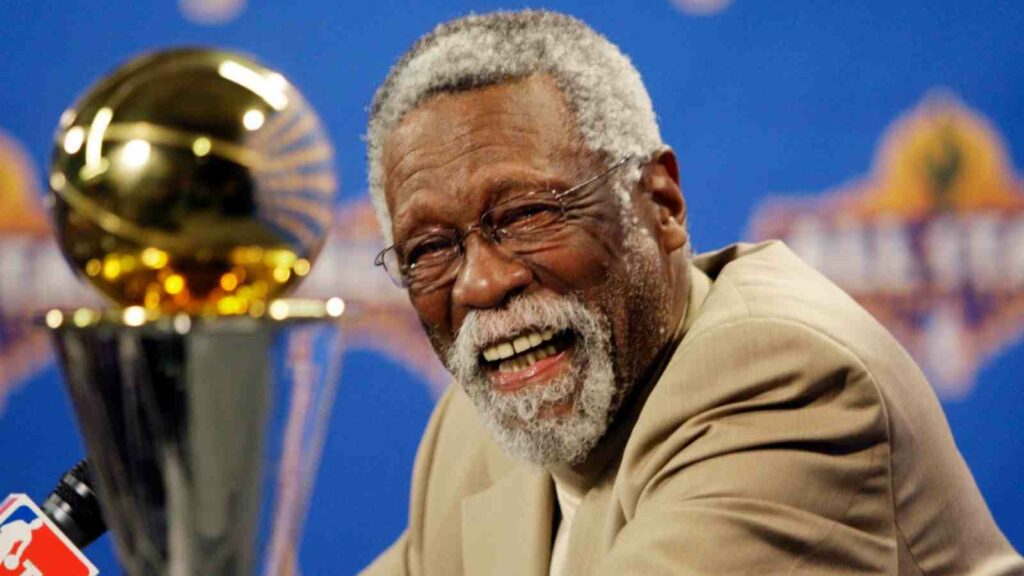 Bill Russell was an iconic player of any generation. He was the greatest athlete for his team and even a great person outside, for his community. He received unparalleled love throughout his life, sadly not during his playing career. But that didn't stop Russell from being professional he was, and he led the team to 12 NBA Finals appearances and 11 championships, the last two titles coming while he served as both player and the first Black head coach in NBA history.
Also Read: "You don't want us around you" Clippers star Paul George sends stern Kawhi Leonard warning to the rest of the NBA
Russell died on July 31 at age 88. It left huge hollow feelings within the NBA community and everyone did their part of paying homage to the megastar. NBA retired his famous Jersey no. 6 from the league, which made Bill the 1st player to have such honor in the leading basketball league in the world.
All teams will also be wearing a commemorative patch on the right shoulder of their jerseys to show their respect for Russell. Aside from that, every court in the NBA will have a clover-shaped logo featuring the number 6, and it will be put on the sideline near the scorer's table.
While The Celtics already had Russell's Jersey up on the Rafters, they have their unique way of remembering their most iconic star. During the season-opening game against the Philadelphia 76ers, the Celtics will unveil a special City edition Jersey partly designed by Russell himself. No details about the jersey have been revealed as of the moment, but regardless, the Celtics faithful and NBA fans, in general, will surely have their eyes on their opener on the 19th of October against the 76ers.
While it would have been better if we could have Bill unveiling his concept of City edition Jersey, the Celtics, and the whole NBA are making sure his legacy lives on. Here are some reactions to the Celtics initiative,
Also, Read "That's not going to happen" NBA Insider completely buried claims of Lakers giving up first-round-picks for Buddy Hield and Myles Turner
Also Read: NBA History: All 3 players who have had their jersey retired by a franchise they didn't play for
Do follow us on Google News | Facebook | Instagram | Twitter