The scoring record held by Kareem Abdul-Jabbar will soon be surpassed by LeBron James. Charles Barkley was thrilled by James' achievements but contended that "The King" had an advantage in his record-breaking effort. Barkley was asked about James surpassing Kareem as the NBA's all-time top scorer during an interview on The Next Round. While praising the Los Angeles Lakers star, the Hall of Fame forward emphasized that Jabbar spent four years of collegiate basketball before joining the NBA in 1969.
Speaking on James' feat Barkley said that the narrative is a bit distorted. "(James) is a great player and he's a great, great guy. But I think all those numbers are somewhat skewed," Barkley said. The former Suns' star said that LeBron had a head start ahead of Jabbar who had to go to college for four years. "You have to understand, Kareem had to go to college for four years…I'm pretty sure if Kareem had played four more years earlier, his numbers would be through the roof," he added.
The Hall of Fame Player also said that, unlike LeBron who had to score a lot of points when he was with the Cavaliers. However, when Kareem was playing with players like James Worthy, he had to share points. "More guys took points away from Kareem," Barkley said. "When LeBron was playing Cleveland, he had to score 30-something a night or more to win. Kareem's playing with Magic, James Worthy, Byron Scott, guys like that. Those are another possessions he didn't get," he added. It is interesting to see Barkley finally say that Bron didn't have help in Cleveland.
Related: "Just like two ugly girls fighting, nobody cares who wins," Charles Barkley takes a BRUTAL dig at boring Lakers and Rockets games
LeBron James on breaking the scoring record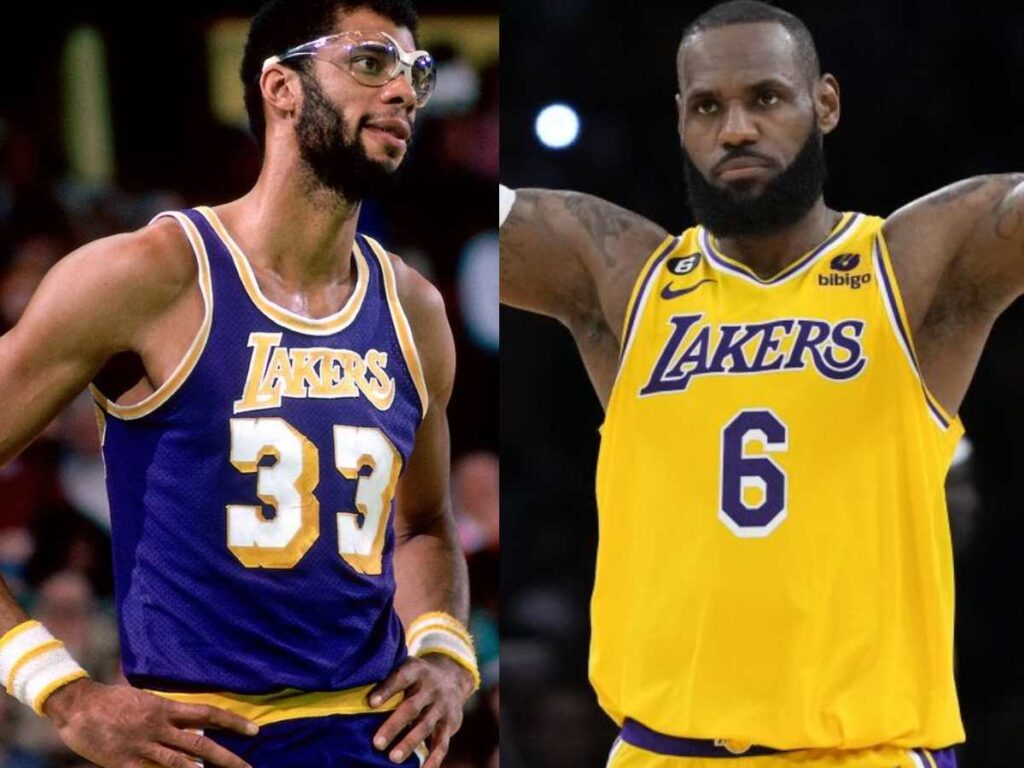 One of the NBA's longest-standing records is going to fall this season, as LeBron James is set to become the all-time highest scorer in NBA. The Lakers star has been largely known to be a pass-first player for his entire career. He has scored 38,164 points so far in his career, behind 38,387 total points. The 4 x NBA champion has at least 2 more years left in his legs and would take the record to a new level.
When Dave McMenamin asked the Lakers star about breaking the record, everything but the scoring record was on his mind. "It wasn't a goal of mine when I entered the league," James said. "Making the All-Star team, being Rookie of the Year, being First-Team All-NBA, First-Team All-Defense. Winning a championship, for sure and being an MVP of the league," said the 18 x All-Star. James also added that scoring was never in his mind and instead loves to watch his teammates succeed. "The scoring record was never ever even thought of in my head because I've always been a pass-first guy. I've always loved seeing the success of my teammates," James added.
In Case You Missed:
"LeBron's had the greatest career," Sixers Head Coach Doc Rivers sends out a mixed take on GOAT debate featuring LeBron James and Michael Jordan
"Play physical," Dillon Brooks makes big statement on stopping LeBron James after Lakers-Grizzlies showdown
Do follow us on Google News | Facebook | Instagram | Twitter