Charles Barkley doesn't understand to be dishonest, be it his personal life or on national television. Sure it gets him in trouble, but Chuck isn't afraid to either spill or swallow the truth. He has been a staunch critic of sports analyst Skip Bayless. In a recent podcast of All The Smoke Matt Barnes and Stephen Jackson l, Barkley revealed his reasons for hatred towards Skip.
Barkley said that one of the reasons that he hated the sports analyst, was his unnecessary hatred towards NBA superstar LeBron James. Charles said that it's against the essence of the media to get personal in criticism towards players. "Skip, to me, these guys are real people. And I don't mind you criticizing guys, it can never be personal," said Chuck.
For the former Phoenix Suns star, it is important for a journalist to be honest with people, and stop saying bad things about players for personal reasons. "You have to be fair and honest with people. You can tell who he likes, you can tell who he dislikes, cause he makes it personal. Like, you can't say bad things about LeBron James… it's impossible," remarked Barkley.
The former NBA great also added that Skip disrespect towards his co-host Shannon Sharpe was uncalled for. "Skip's disrespect toward him, I do not like it. The way he's treating Shannon [Sharpe], clearly hate…First of all, this dude is in the Hall of Fame, he won three Super Bowls he ain't chopped liver," said Barkley. For Charles, Skip has been rewarded for bad publicity. "He's been rewarded so much. The way he has made his money & made his living, I've a problem with it," added Charles.
Related: "Quiet performance by his recent standards" Skip Bayless takes dig at LeBron James' performance despite King's historic triple-double
Charles Barkley says LeBron should break Kareem's record in OKC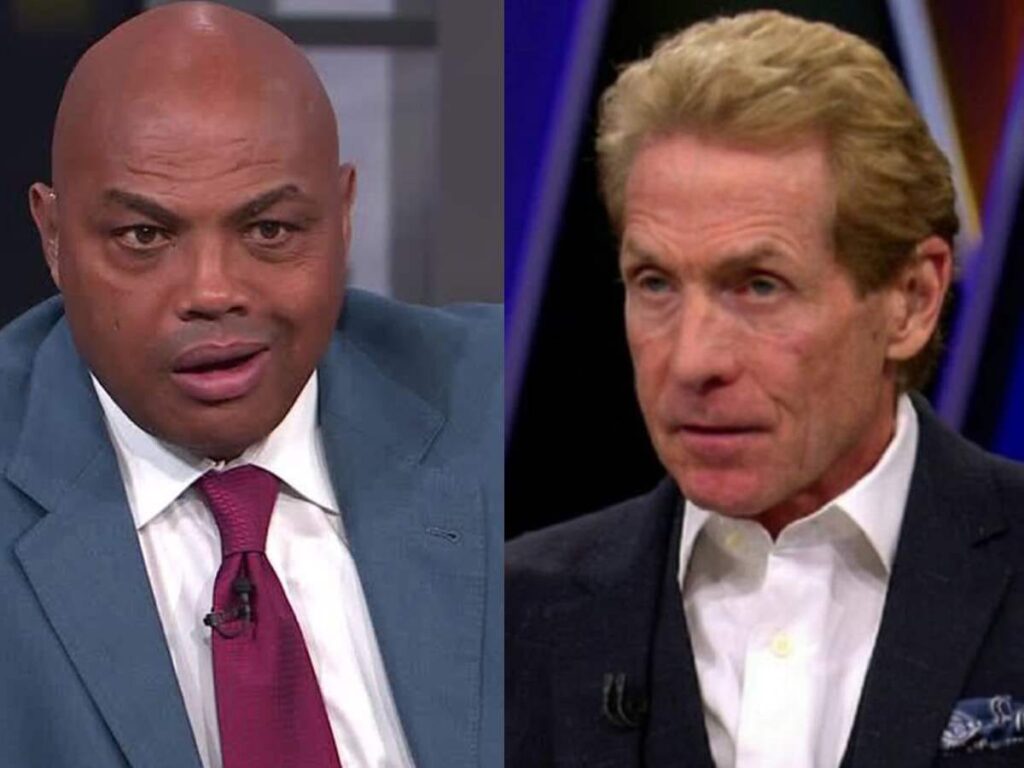 LeBron James is on the verge of breaking the NBA All-Time scoring record held by Kareem Abdul Jabbar. He needs 63 points to get across the record and Barkley hilariously said, if he gets 63 against the New Orleans Pelicans in the next game, he will be traveling to New Orleans to beat James. "If he gets to 63, I'm gonna fly to New Orleans and beat the hell out of him," Barkley said.
The game between the Lakers and the OKC will be broadcasted on TNT. Barkley being a co-host on NBA on TNT would want to have that game on TNT. "He needs that record on TNT. It's gonna be pretty cool for us to have that game. This record here is one of the greatest records in sports, and we're gonna have it either Tuesday or Thursday on TNT," said Barkley.
In Case You Missed:
"This feels permanent," Skip Bayless completely shattered after Tom Brady's retirement from the NFL
"Get my son's name out of your mouth," Christian McCaffrey's mom Lisa issues strong warning to Skip Bayless on his latest tweet on her son
Do follow us on Google News | Facebook | Instagram | Twitter