The San Francisco 49ers' luck took a 180-degree turn ever since the arrival of star running back Christian McCaffrey. The 49ers started the season 3-4 until McCaffrey came on board and now the team is yet to lose a game including the playoffs.
McCaffrey has been the main reason for the 49ers delivering wins every week along with rising sensation Brock Purdy. The former eight overall pick had a great game against the Dallas Cowboys in the divisional playoffs game.
All of the Cowboys fans were salty after they were kicked off the playoffs by the 49ers for the second consecutive year. Skip Bayless, a diehard Cowboys fan, was as expected, heartbroken after his precious team lost and wrote a peculiar tweet about Christian McCaffrey which was not well received by his mom Lisa.
Related: Evan McPherson's wife: Meet the Bengals kicker's lady love, Gracie Groat
Skip Bayless would rather take Tony Pollard over Christian McCaffrey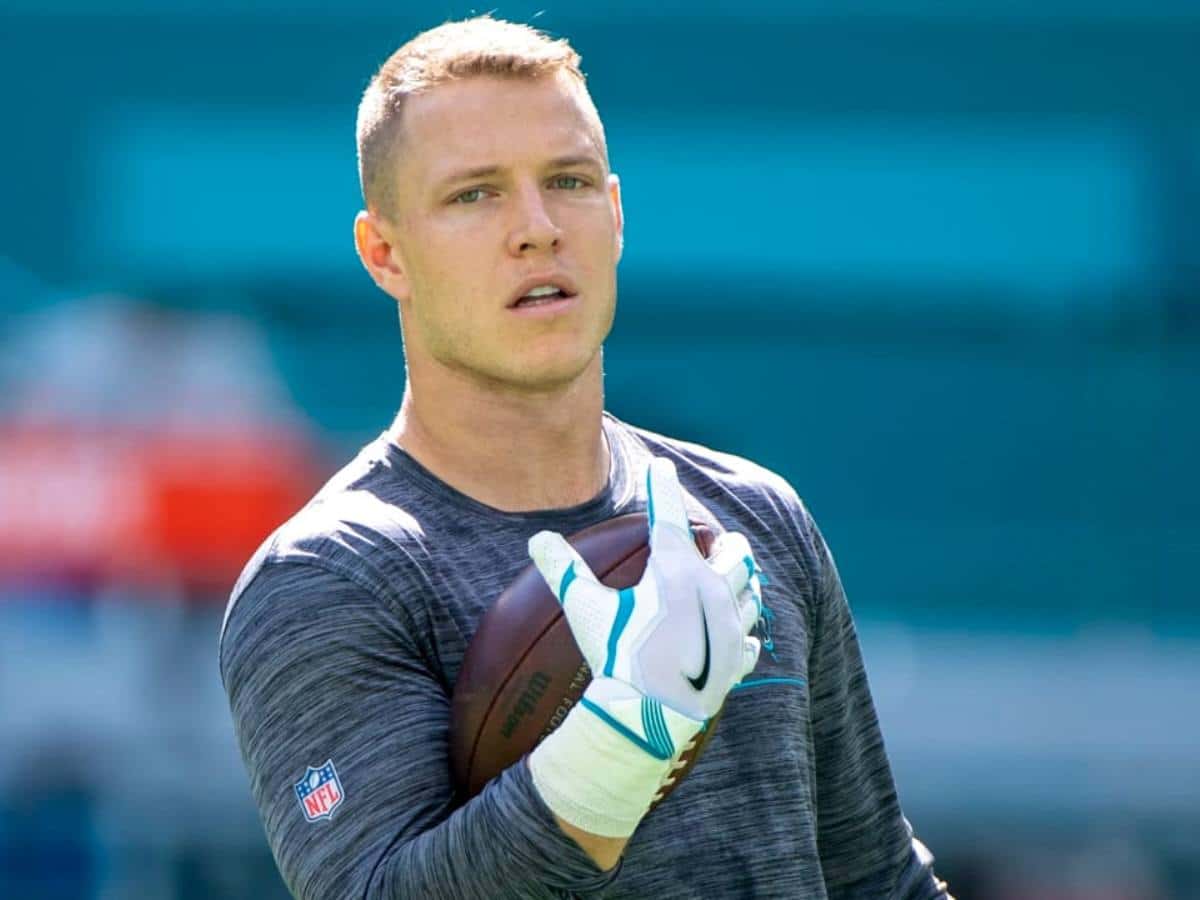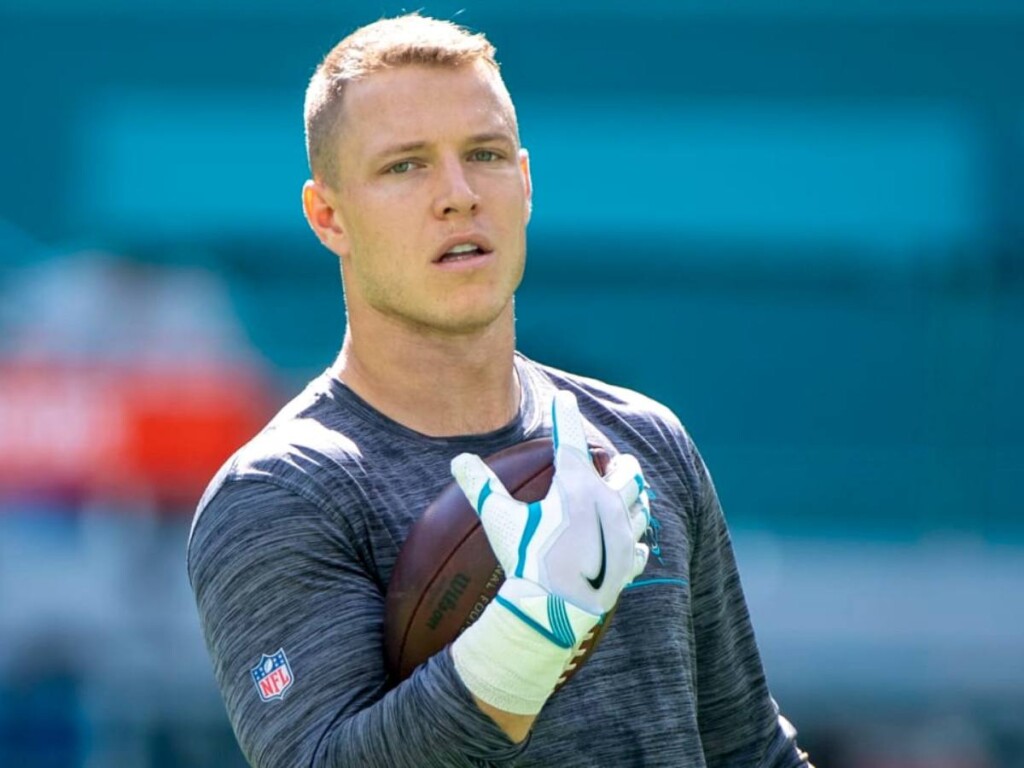 McCaffrey rushed for 35 yards on 10 carries and one touchdown. He also had 6 receptions for 22 yards, so all in all he was instrumental in the 49ers overcoming the strong Dallas defense. Skip Bayless tweeted, "As great as Christian McCaffery has been, I'll still take Tony Pollard. Just a little more explosive." While favoring his Cowboys running back, Skip misspelled Christian's last name interchanging the 'e' and 'r'.
Christian's mom, Lisa McCaffrey made a few words to say to Skip on her podcast "Your Mom" for his take on her son. "That's what his job is," she said. "He's not a true journalist. First of all, he's not a true journalist because he spelled Christian's name wrong! Sorry, let's go back to basics here. … After I read that and saw the spelling wrong, I'm like OK, I can't take any credence to what this guy says."
Lisa was supportive of Skip's co-host Shannon Sharpe, who was a former teammate of her husband Ed McCaffrey. She said she is always on Shannon's side and that Skip is a 'jabroni'. A jabroni is a guy who is sent to get into fights in hockey terms, which does apply to Skip Bayless. She ended her podcast with a final message to the veteran journalist: "Get my son's name out of your mouth."
Lisa McCaffrey who saw her husband Ed win three Super Bowls might get to witness her son Christian start in his first-ever World Championship game if the 49ers are able to defeat the No.1 NFC seed on Sunday night.
Do follow us on: Facebook | Instagram | Twitter
Related: "It's always someone else's fault," Former NFL head coach BASHES the Cowboys for their shameless tweet on Dak Prescott after divisional playoff loss
Related: 49ers Charles Omenihu STRONGLY speculated to miss NFC title clash against the Eagles after being arrested for domestic violence