Chris Broussard is a believer for the Brooklyn Nets. As he believes Kyrie Irving and Kevin Durant with Ben Simmons in the support can still get the job done. In the recent episode of his podcast, he spilled out his perspective on the situation. According to him the bridge between Kyrie Irving and Kevin Durant is burnt down as teammates but they are still friends. As KD requested a trade just after Uncle Drew gave up on his dream of receiving a max extension and agreed on signing a one-year deal with the Nets for around $36 million. The Market wasn't too big for him as it was just the Lakers who were and are desperate to get him. But now it's signed and he's with the Nets so Chris Broussard's take is still valid as he hasn't swapped jerseys yet.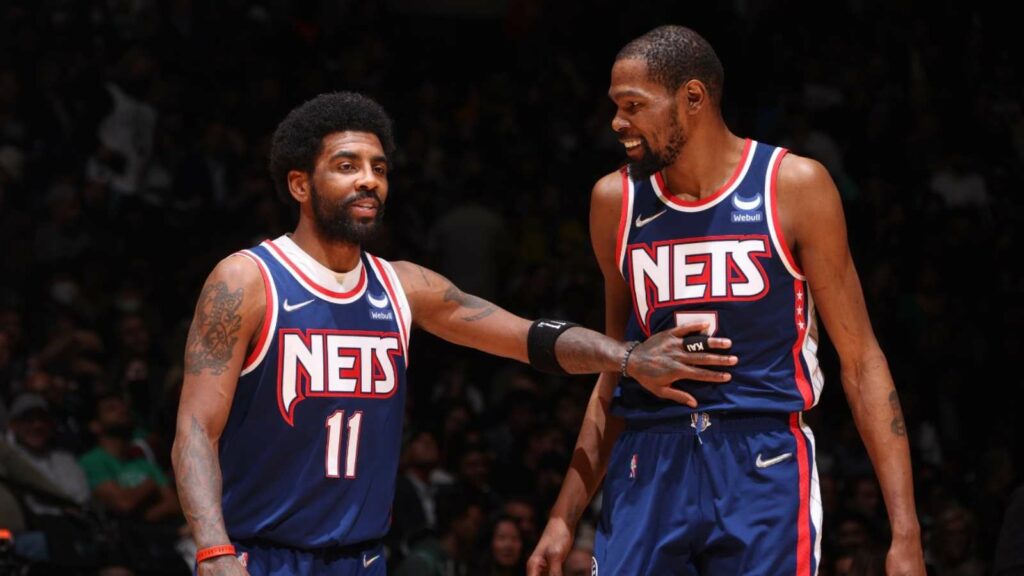 Kevin Durant though has requested the trade but unfortunately, the market for him is also very limited. As out of nowhere suddenly everyone in the league is focusing on building their roster and not buying it by risking the future of the franchise. As that's what the Nets did and now they are on wheels with nowhere to go. Chris Broussard believes KD's situation is better and he'll be good once it's put to an end but will he be with the Nets or not is the question. But the one who is struggling and will struggle is Kyrie Irving.
Kyrie Irving already has a bad name maintained in the market for his departure from the Cleveland Cavaliers and Boston Celtics. Now adding more to it his last season stories are also burying him down in the dirt. So he's stuck as of now and many reports claim that he actually wants to be in Brooklyn and KD's decision doesn't matter to him as he has opted in with the franchise. Chris Broussard believes that if the guard does it he'll be on the right side but if the Nets part ways with him then the story is completely different.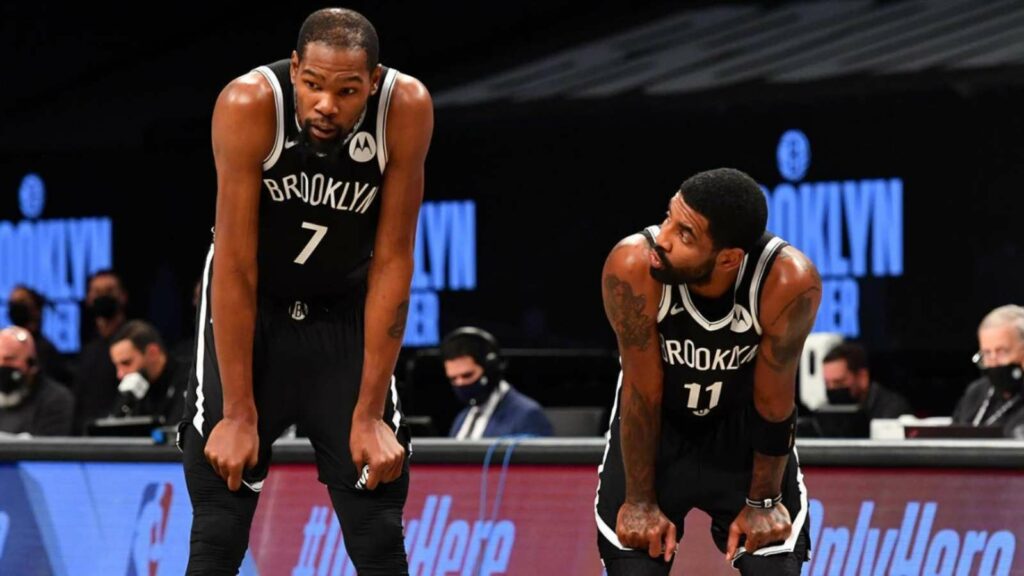 Also Read: "Everybody is just sick of your woke bullsh*t" Colby Covington blasted LeBron James for his unimpressive NBA Finals record
Chris Broussard on Kyrie Irving's future in the league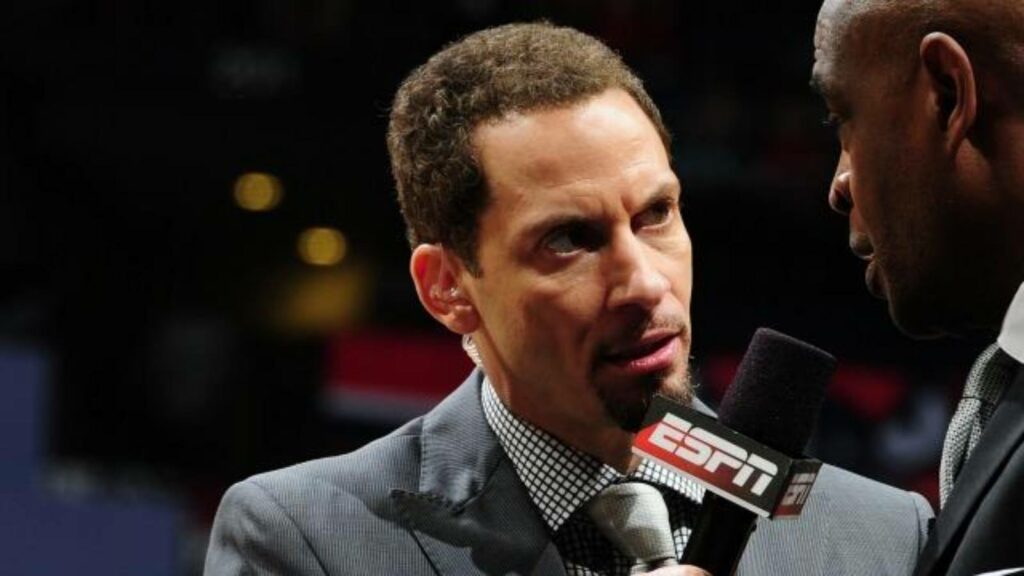 Chris Broussard believes it's high time for Kyrie Irving to step up. As he is in the final year of his NBA contract and after this maybe no one around shows interest in him. As discussing the whole situation Chris Broussard quoted: "You thinking logic, you can't assume Kyrie's going to think logically. But if Kyrie ever wants a bag again, he's gotta come out and play not only well but show up on time, be professional, be a good soldier, be a good teammate. And even then, there's no guarantee he's gonna get that bag. 'Cause, a lot of teams will look at it like, 'Yeah, he's on a contract year. He's only doing that to get the bag. What's he gonna do when he gets a four-year deal?'"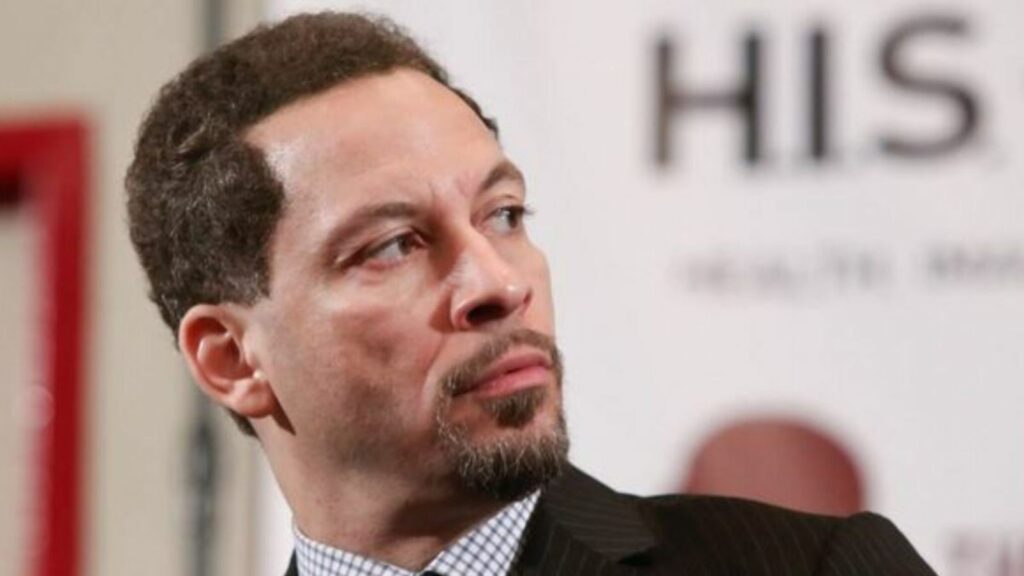 Chris Broussard is right with his words as the trust issues are going to be very serious and real when the teams will try to offer Kyrie Irving a deal. But he also believes the best option the guard has is to stay and repeat. As he said: "But his best shot is to straighten up and fly right…I think they should run it back and I think if they run it back. Because right now as we know Kevin Durant has got a ton of pushback… On this trade request cause it ain't right and if he gives it one year and they either aren't good enough… And Kyrie is pulling the same old stuff…" But he also believes in KD not falling for any stuff. As of now, nothing can be claimed or even said about the Nets' future especially Kyrie Irving's as his situation is very messed up but within weeks the picture will be much clear and he really needs to be and behave like a professional if he wants to secure any bag ahead.
Also Read: "One glorious way to lose $7,500" Dennis Rodman headbutted Stacey King and refused to leave the court after getting ejected
Also Read: "I wish I was a tennis player of golfer" LeBron James elaborates up frustration he faces playing a team sport