In a surprising turn of events, reports have emerged suggesting that Chris Paul and the Phoenix Suns are exploring multiple options for the veteran point guard's future. While there remains a possibility of Paul returning to Phoenix next season, it is also being considered that he might find himself playing elsewhere. This development has sparked speculation among fans and analysts alike.
According to ESPN's Brian Windhorst, during their meeting with Chris Paul, the Suns discussed the financial challenges they face due to the new Collective Bargaining Agreement (CBA). The team could potentially have four players making over $30 million this year, a situation that is becoming increasingly difficult to navigate under the current CBA. As a result, the Suns may have to explore trade options to reduce their salary cap situation. Windhorst even suggested the possibility of trading DeAndre Ayton, although nothing has been finalized at this point.
"One of the things that the Suns talked to Chris Paul about when they met with him is they could have four players make over 30 million dollars this year and the new CBA just makes it very difficult for that to happen, and so it's possible that they could make another move where they could save some salaries, especially if they're able to trade DeAndre Ayton. But while the final decision hasn't been made, I think it's likely that by the end of the month, the June 28th, we'll see Chris Paul waived."

Windhorst added:

"I think his future is in one of two places, one is Los Angeles, be it the Lakers or the Clippers, both teams potentially in need of a point guard. Their point guards on both teams are free agents, Russell Westbrook and obviously D'Angelo Russell. And it's not out of the realm of possibility. I think it's worth pointing out that the Suns could bring him back; it would almost act kind of like that NFL-style restructuring where his contract is paid out in a partial guarantee, and they bring him back for a lesser salary. But that's what I would bet on, I would bet on either LA or Phoenix for Chris Paul, you know, once we get into July."
Despite these discussions, there is still a chance that the Suns could bring back Chris Paul. Windhorst speculated that the team might restructure his contract, similar to NFL-style restructuring, in which his salary would be reduced. This could enable the Suns to retain Paul while also easing their financial burden. However, nothing is decided, and the final decision is yet to be made.
Related: Chris Paul to team-up with LeBron James and Anthony Davis? Lakers to COVET veteran PG in free agency
The Lakers and Clippers emerge as potential destinations for Chris Paul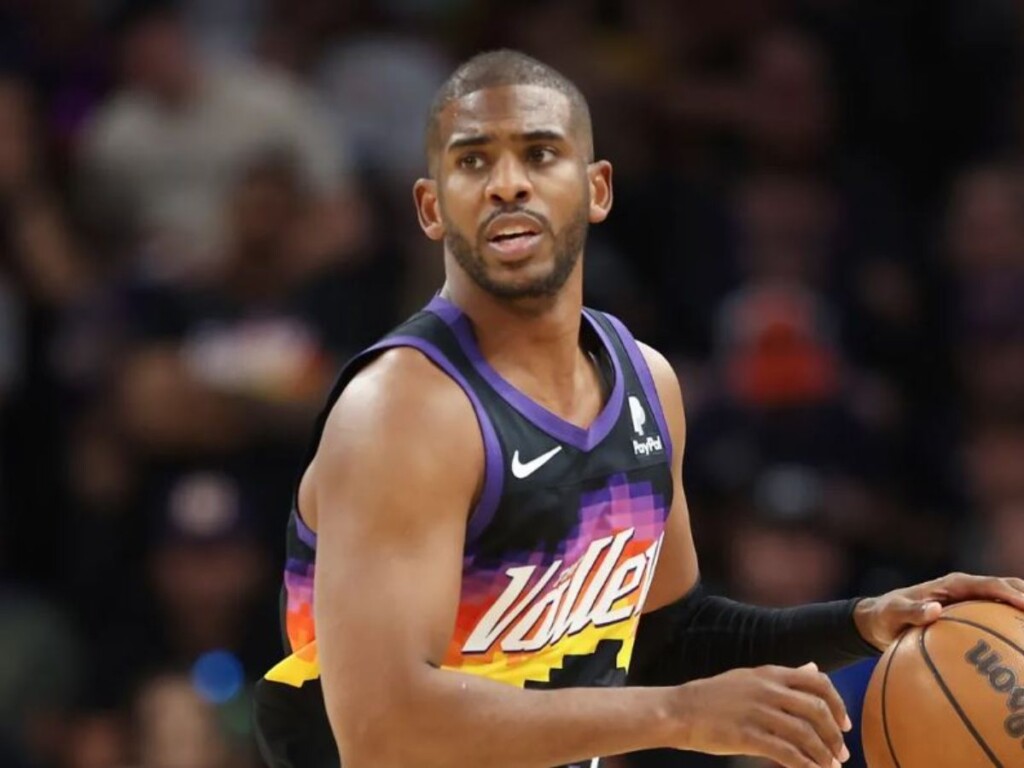 News of Chris Paul's potential availability in free agency has sparked interest from two prominent Los Angeles teams: the Lakers and the Clippers. According to ESPN's Adrian Wojnarowski, both teams would be particularly interested in acquiring the veteran point guard.
For the Clippers, their top priority remains to re-sign Russell Westbrook, as publicly expressed by the organization. However, if Westbrook decides to sign elsewhere, the Clippers could shift their focus to pursuing Chris Paul. The Lakers, on the other hand, find themselves in a similar situation. While the team has not openly discussed their plans, it is believed that they would be interested in adding a point guard of Paul's caliber if D'Angelo Russell price tag becomes too high.
Chris Paul's connection to Los Angeles adds another layer of intrigue to this potential storyline. The veteran guard still maintains an offseason home in the city, fueling speculation that a return to L.A. could be on the cards. Both the Lakers and Clippers could benefit from Paul's leadership, playmaking ability, and experience, making him an attractive option for either team.
Paul's future with the Suns is still being evaluated, while the Lakers and Clippers also need to make decisions regarding their own free agents. Therefore, it is too early to make definitive predictions about Chris Paul's next destination.
In case you missed it: