In the NBA's offseason saga, Damian Lillard's trade prospects have taken a turbulent turn. Initially, Lillard expressed a strong desire to move to the Miami Heat as he grew up being a Heat fan. However, he also indicated a willingness to return to the Portland Trail Blazers if the heat deal fell through.
However, Blazers' GM Joe Cronin firmly closed the door on Lillard's return, leaving the star player surprised and disheartened. Despite his disappointment, the sharpshooter displayed professionalism by attending Blazers' team workouts, hoping for some resolution. Yet, he was met with conspicuous silence from Cronin, who avoided any conversation and interaction with him.
As the Heat option grew increasingly uncertain, Lillard reluctantly considered an alternative with the Milwaukee Bucks, potentially forming a powerful duo with Giannis Antetokounmpo.
Amid this whirlwind of uncertainty, Lillard finds himself in deep contemplation. The unexpected twists and turns of his NBA journey have forced him to adjust to a changing landscape, leaving him to wrestle with shifting options. On the bright side, Lillard now has a serious chance to win his first-ever NBA championship with his star-studded new team which has been his ultimate goal since the day that he was drafted to this league.
Also Read: Chris Paul breaks silence about role alongside Steph Curry and Klay Thompson on Warriors with STUNNING response
Giannis Antetokounmpo's mixed emotions following Damian Lillard's trade from the Portland Trail Blazers
In a definitive resolution to the prolonged Damian Lillard trade saga, the point guard has finally found a new home in the Milwaukee Bucks. However, the Bucks superstar Giannis Antetokounmpo, described the situation as "bittersweet" following the departure of his former teammate and a good friend Jrue Holiday who was played a crucial role in the Bucks' championship run in 2021.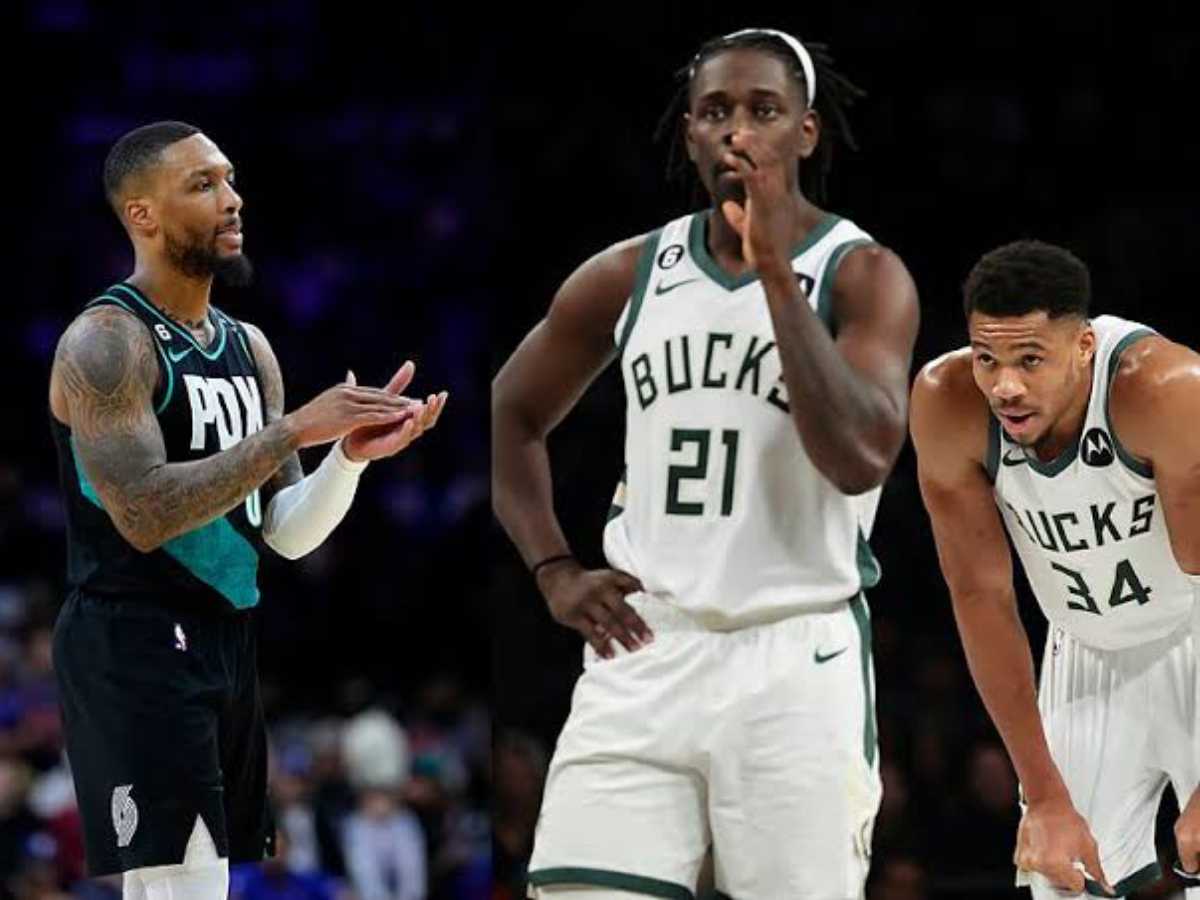 On the bright side, he also countered this sentiment with excitement about the prospect of having Lillard on the Bucks' roster. Antetokounmpo emphasized Lillard's insane scoring ability, leadership and championship hunger, highlighting the transformative impact he could have on their pursuit of another NBA title.
"It's a bittersweet day for the city of Milwaukee. You get Dame, who is a great player, but you lose a great guy. Jrue took us to the promised land. I'm 10 years in now. I know it's a business. At the end of the day, Jrue will alway be be my brother for life. He's one of the best human beings I've been around. But we've got to focus on the goal to win the championship. Dame wants this. He's hungry to win, and he's going to push us. I'm very happy to have him on our team," added the Bucks' talisman.
While Lillard is now with the Bucks, hungry for his first-ever championship, Holiday finds himself with the Portland Trail Blazers who look to re-build their team with the likes of rookie prospect Scoot Henderson and recently added veteran big man Deandre Ayton.
In Case You Missed It:
Follow FirstSportz on WhatsApp Channel