The iconic and very controversial basketball star Dennis Rodman appeared to have obtained a stalker in 1999. Dennis claimed that a female with the obnoxious last name of Marie Boguszewski was a terrific pest who kept bothering him with unwelcome contact, particularly via email. She threatened to murder Dennis's agents when they didn't pass her phone calls or emails to Dennis, however it was unclear if she really threatened Dennis in her letters or verbally. She was charged with making terrorist threats when it was discovered that she was a convicted stalker who had reportedly sent hundreds of emails and phone calls in an attempt to set up a date with Rodman.
One of the deadliest NBA players in history, Dennis Rodman reportedly had a stalker make terrorist threats against him, putting his life in jeopardy. As a three-time NBA champion and one of the greatest rebounders and defenders of all time, Dennis Rodman will go down in history. Prior to joining the Bulls, he played for the San Antonio Spurs and the Detroit Pistons. During his time with those teams, he developed a reputation as one of the league's top defensive players.
How good was Dennis Rodman actually?
Dennis Rodman is one of the all-time greats in the NBA when it comes to grabbing rebounds, if there ever was one. Rodman, a two-time Defensive Player of the Year, was an integral component of the Detroit Pistons and Chicago Bulls dynasties as well as five championship teams. Rodman, known as "The Worm" for his tendency to erupt from a crowd with the ball, was recognized for his defensive prowess by being awarded Defensive Player of the Year in consecutive seasons (1990 and '91). The league's leading rebounder for six straight seasons, including a career-high 18.7 rebounds per game in 1991–1992, was seven-time champion rebounder.
A move to Chicago transformed a team that was already exceptional into a historic group. In 1995–96, the first season of the Bulls' second "three-peat" that decade, the Bulls' starting lineup of Dennis Rodman, Michael Jordan, Scottie Pippen, and head coach Phil Jackson helped the team achieve a 72–10 record. In addition to being named to the NBA 75th Anniversary Team in 2022, Rodman was acknowledged as one of the best players in league history by being inducted into the Naismith Memorial Basketball Hall of Fame in 2011. When Rodman played for the Spurs, his personality really started to take off. He started experimenting with his hair and got his distinctive tattoos, turning into a pop cultural sensation.
Also Read: "Privileged white dude born with a silver spoon" Bishop breaks all hell loose in bashing Donald Trump for outrageous comments on Brittney Griner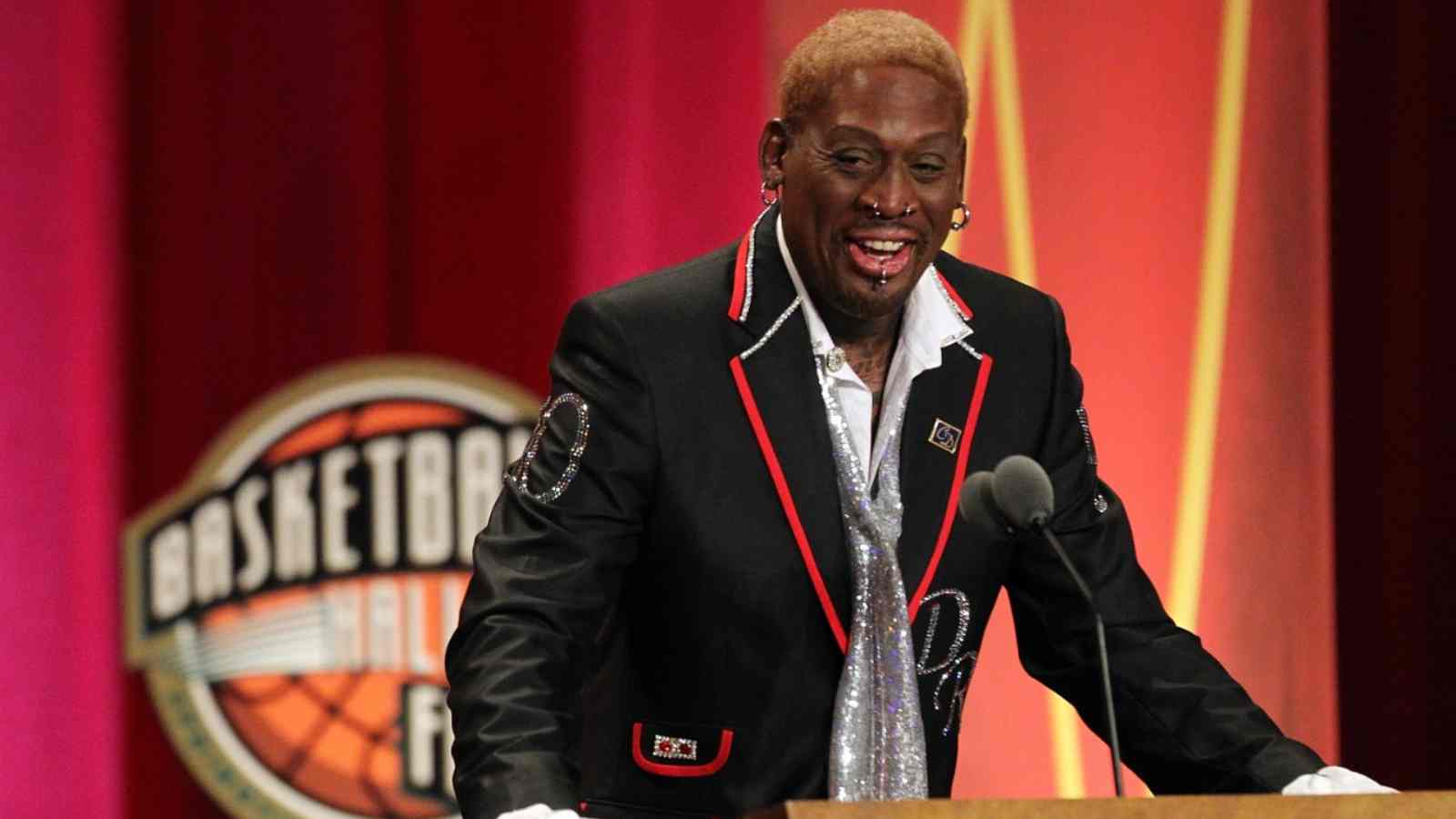 By 1999, Rodman had achieved stardom in the NBA and was getting compensated accordingly. By the 1998–1999 season, Rodman had amassed a total income of $26.59 million from his earnings. A significant threat to Rodman's life in 1999 put his $26.59 million wealth at jeopardy. The woman from Illinois allegedly developed a severe obsession for the NBA champion. Three counts of making terrorist threats and one count of cyber stalking were brought against Marie Boguszewski. In Illinois, Boguszewski also went on trial for severe assault on her father and aunt.
The fact remains that Marie, like the great majority of stalkers, lacked the motivation, intelligence, and reason to make her fantasies and wishes come true. She did make repeated attempts to meet Dennis in person, but she was unsuccessful every time. Because Rodman's operatives declined to advance Boguszewski's communication efforts, she threatened to harm them with terrorism. One time, Marie was found guilty in 1988 of breaking into the home of the person she was accused of stalking and was given a four-year prison term.
Also Read: "Wanted to stab him" Vernon Maxwell reveals how he was close to stabbing Hakeem Olajuwon during wild halftime fight
Also Read: "You don't go to Russia loaded with drugs" Donald Trump pores hate on Brittney Griner by criticizing her own wrong doings
Do follow us on Google News | Facebook | Instagram | Twitter