The Boston Celtics are still alive. They stave off elimination with a 116-99 win over the Heat in Game 4 of the Eastern Conference Finals on Tuesday night. Celtics did it behind a dominant second-half performance from Jayson Tatum, who scored 26 of his 33 points after halftime. They also got a huge boost from Grant Williams, who had 14 points and six rebounds in 29 minutes off the bench.
The city of Boston has been in this position before, though not in the NBA, but in the MLB. In 2004, the Boston Red Sox were down 0-3 to the New York Yankees in the ALCS, and they came back to win four straight games and advance to the World Series. They were inspired by their fans, their city, and their history.
And on Tuesday night, they had some familiar faces in the crowd: Derek Jeter and Alex Rodriguez, two of the Yankees' stars from that 2004 series. Some NBA fans on Twitter joked that Jeter and Rodriguez were there to jinx the Heat and give the Celtics some hope of repeating history.
The Celtics outscored the Heat 66-43 in the second half, shooting 51.2 percent from the field and 40 percent from three-point range. They also forced 15 turnovers and scored 26 points off them. They held Jimmy Butler, who had 29 points, to just nine points on nine shots in the second half.
Also Read: Real reason why Kyrie Irving attends LeBron James and Lakers' game FINALLY REVEALED
NBA Twitter made fun of Derek Jeter and Alex Rodriguez for their presence in Celtics game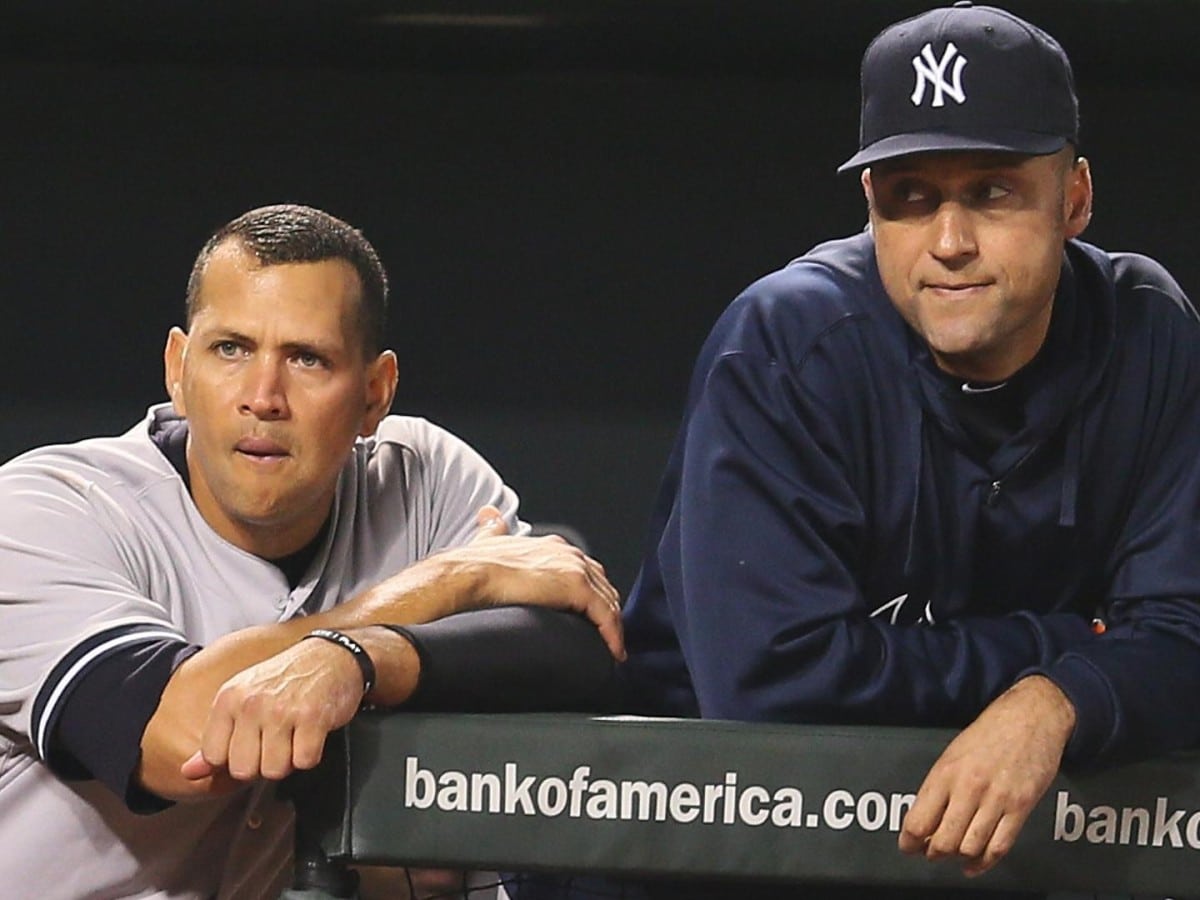 Here are some of the tweets that made fun of Jeter and Rodriguez's presence:
The Celtics played like a team that wanted to win. And they did. But they still have a long way to go. The Heat still leads the series 3-1, and they're not going to give up easily. They have been one of the best teams in the playoffs, with a balanced offense and a tough defense. They have proven that they can overcome deficits and close out games.
The Celtics will need to play even better in Game 5 on Thursday night if they want to keep their season alive. They will need to replicate their second-half performance for four quarters and three more games. They will need to ignore the odds and the history that is against them. The Celtics may have avoided a sweep, but they still have a lot of work to do before they can celebrate. The Heat will not let them off the hook easily, and they will look to end the series in Game 5.
In Case You Missed: