It was one of those nights for Devin Booker when nothing could go wrong for him. The Phoenix Suns' star scored season-high 51 points against a good Chicago Bulls team on Wednesday. The Phoenix Suns defeated the Chicago Bulls 132-113. With their win against the Bulls, the Suns have now won 6 straight games and besides playing winning basketball they are also one of the best teams in the league right now.
Since starting the 1st quarter he was on a roll. Booker scored 25 points in the first half of the game and his remaining 26 points in just the 3rd quarter. Booker had to sit in the fourth quarter because the Suns had a massive lead going into the 4th quarter. 
The Bulls were having a tough night defensively as they failed with everything they tried to put on Booker. The NBA All-Star was remarkable from the field as he made 20 of 25 shots from the field. In his historic night, Booker became the only player after James Harden in the last 25 years to score 50 points with at least 80% shooting through the first three-quarters of the game.
Talking to the media about Booker's performance in the game, Suns coach Monty Williams was all proud of his player. ''There's not a level where he can't score," Williams said. "He can use both hands, he can score with a hand in his face and he's willing to take the tough shots." The 51 points game was also his second consecutive 40+ point game. He had 44 points in the victory against the Sacramento Kings. 
Also Read: "We cannot judge Ben until 50 games into the season!" Richard Jefferson states why he hasn't given up on Ben Simmons despite sluggish start
Devin Booker says the rim looked double-sized for him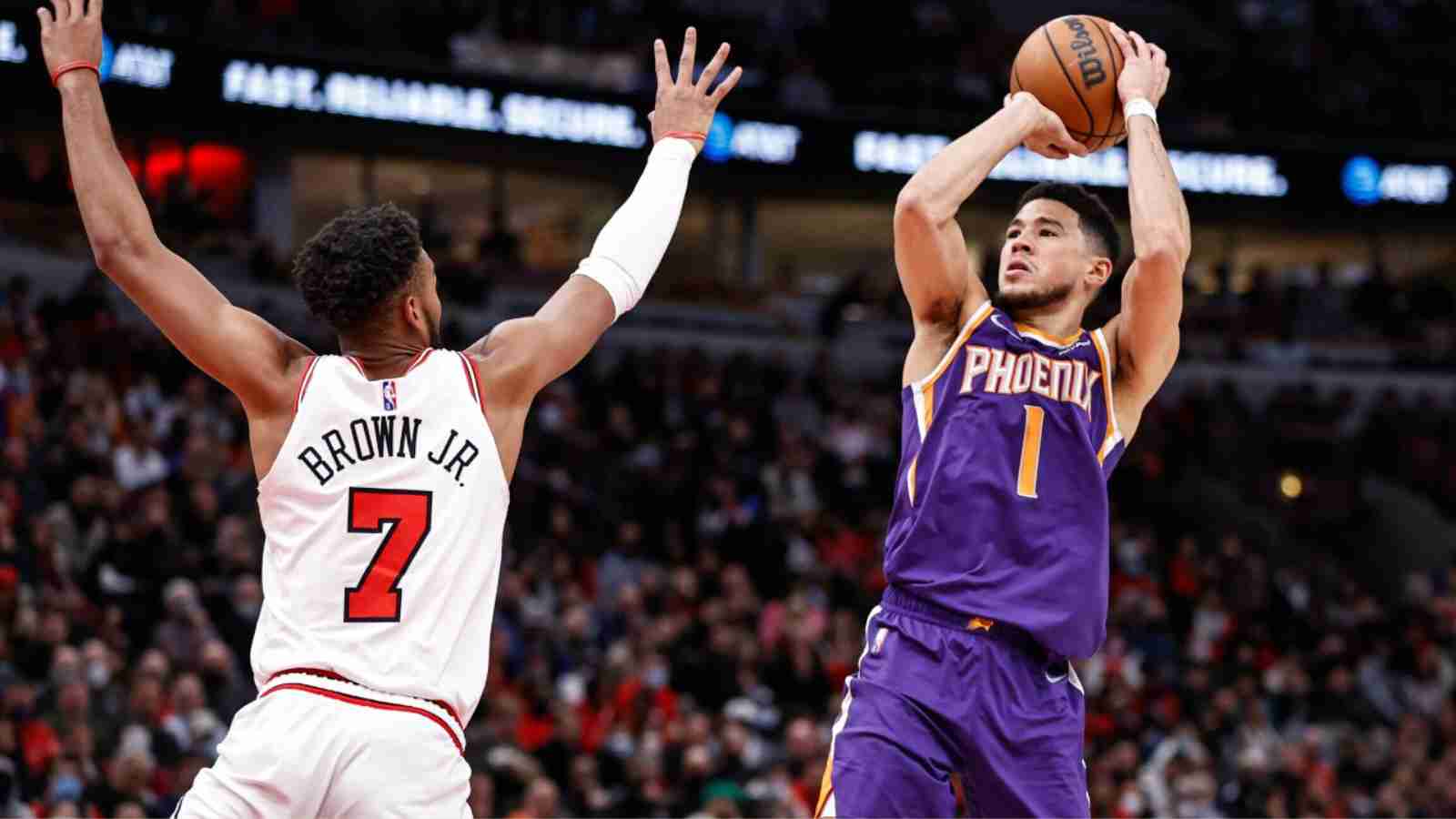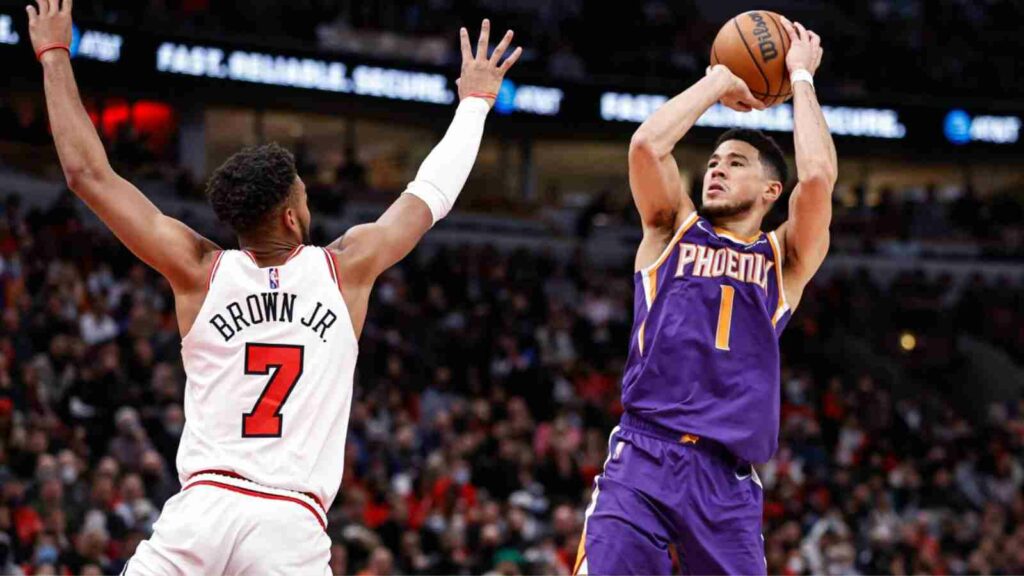 Speaking after the game Devin Booker said that he was feeling comfortable entering the game and he was so comfortable that the ring looked twice its size. "It felt like a double-sized rim out there," Booker said. "If I rise up, it's going in." Phoenix Suns have the best record in the Western Conference finals as they hold the top position in the conference. The Suns are 15-6 in their record and have won 12 of their 13 home games. 
Booker has been one of the leading candidates in the NBA MVP conversation this year. Past few games, he has performed at an extremely high level. In the last three games, Booker has averaged over 40 points. Overall into the season, he has been averaging 29 points, 5.8 assists, and 5.3 rebounds in a game. DeMar DeRozan led the Chicago Bulls with 29 points in the loss. Zach Levine also added 21.
Also Read: "She shooting her shot at my boy" Ja Morant gets courtside entertainment in WNBA games leaving fans in complete chaos as fight breaks…
Also Read: "I never had an issue with Shaq" Dwight Howard talks about his longtime beef with Shaquille O'Neal
Do follow us on Google News | Facebook | Instagram | Twitter