The LeBron vs Jordan debate takes a new turn every now and then, as the former NBA players continue to weigh their opinions. While many former players, from Jordan's era, continue to regard Michael Jordan as the GOAT, players from the modern and new generations lean toward LeBron James in the debate. In a recent media interaction, Dirk Nowitzki, the former NBA great said that if James surpasses Kareem Abdul Jabbar in the scoring record, he would perhaps start to consider Lebron as the GOAT. 
Dirk was speaking to the media on Christmas Day when the Dallas Mavericks organization also unveiled a statue of Nowitzki outside of American Airlines Center. When asked about his opinion on the "GOAT Debate" of NBA, Nowitzki said that he was happy for James that he was playing at this level in year 20. "I mean, tremendous that he can still play like this in year 20. The athleticism is incredible, so I'm happy for him." said the Mavericks great.
Expressing a bit of change in heart and opinion Dirk also added that, the scoring feat would be one of the greatest achievements for James. Despite continuously calling Jordan the GOAT, Dirk said he would have too little to say in favor of Michael once LeBron breaks the record. "I always say Michael Jordan is the GOAT. If he [LeBron] really surpasses Kareem in the scoring record, I'm sort of running out of arguments for Michael," opined Dirk.
Also Read: Skip Bayless denies all claims of Lakers wasting LeBron James' 'Years of Greatness'
Dirk Nowitzki compliments LeBron James for his achievements within and beyond basketball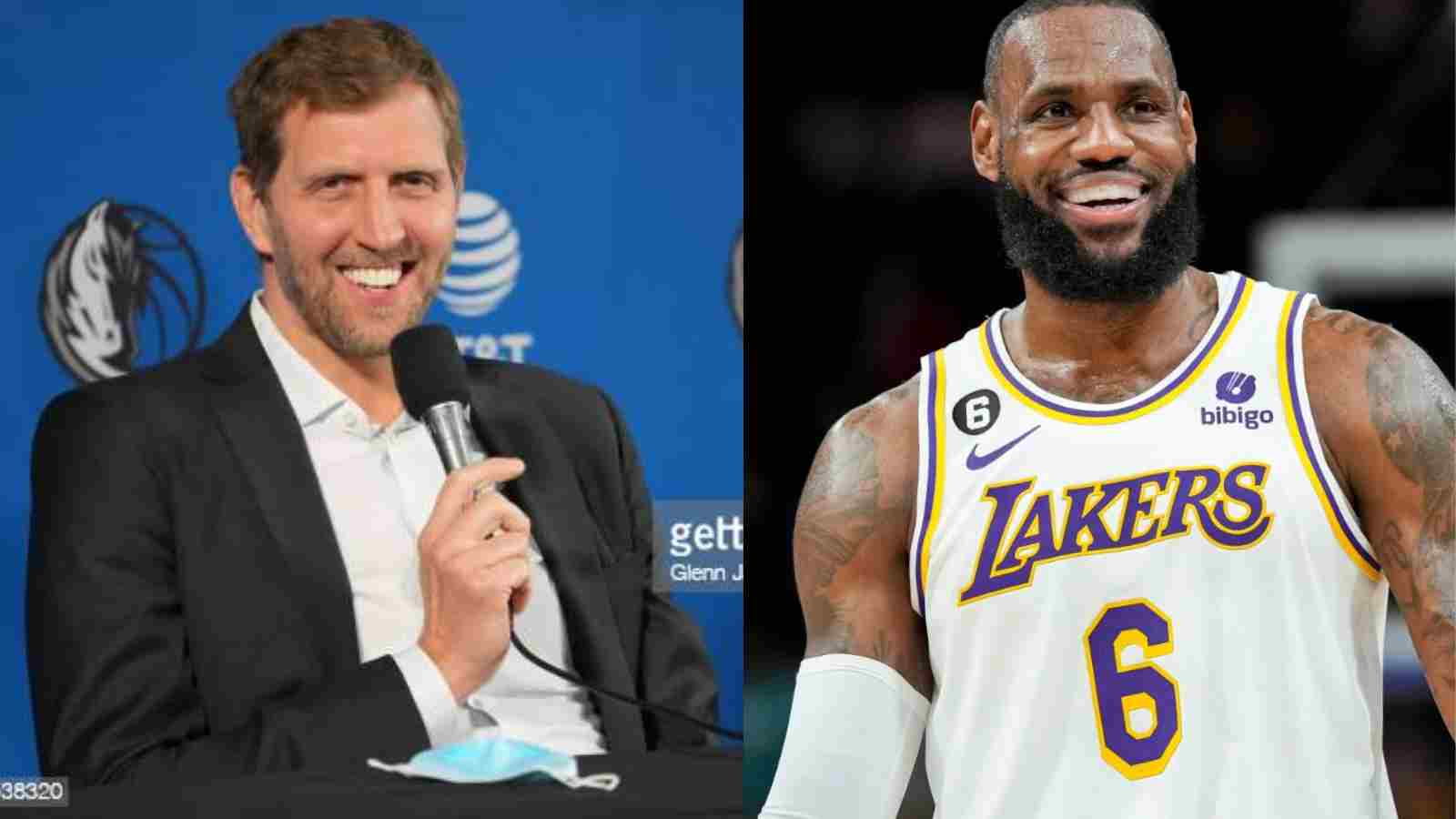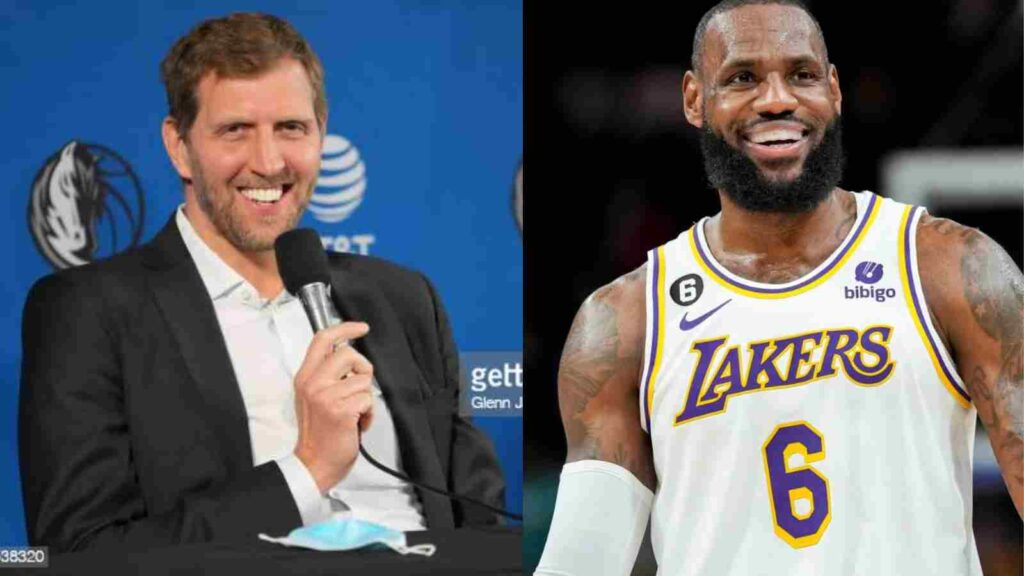 While Nowitzki gave the Lakers star his flowers, he also said he was highly impressed by his longevity, which is incredible. The 2011 NBA champion said, "What this guy has done has been nothing short of incredible. The longevity and I always say, you being called 'King' at 15, and how he turned out."
The former All-star also had words for James' contribution to the communities and his insatiable desire to change the lives of many people, especially in the black communities. Nowitzki said, "what he's done for the communities where he's played and changed so many lives… I think for now we'll appreciate watching him at the level that he's playing."
LeBron is in his 20th season and only a few days shy from turning 38, which if conventionally seen, is retirement age. Playing at an unprecedented high level, James is averaging 27.8 points, 8 rebounds, and 6.6 assists for the Lakers. However, despite his unbelievable numbers, the Lakers are struggling to win games in absence of Anthony Davis.
Also Read: "He's a legend, he's an icon… that boy was cold," LeBron James labels Dirk Nowitzki as the GREATEST International Player Ever
Also Read: Luka Doncic makes Dirk Nowitzki proud by dropping stellar 50-point performance against Rockets ahead of Christmas Day showdown
Do follow us on Google News | Facebook | Instagram | Twitter