Draymond Green criticized Brooklyn Nets owner Joe Tsai on a recent episode of his podcast for refusing to trade Kyrie Irving to the Los Angeles Lakers. This came after the eight-time All-Star was traded to the Dallas Mavericks.
"I am told that they would not trade him to the Lakers, and that is what I call billionaire petty," Green said. "That is Joe Tsai saying, 'Listen, man, that's where he wants to go? I don't care if they offer the best deal or not. I can be petty too.' And billionaire petty is a different level of petty. And not many people can compete with billionaire petty," he added.
The Los Angeles Lakers were widely expected to acquire Kyrie Irving in a blockbuster trade after he wanted out of Brooklyn. However, things didn't work out as planned, and the Nets instead chose to trade him to the Dallas Mavericks.
With a 25-31 record and ranked 13th in the Western Conference this season, the Lakers are having a difficult time and might miss the playoffs for a second consecutive year. However, many believe their recent moves before the trade deadline could change their fortunes and put them back on track.
In case you have missed it: "People attack other people for what they believe in" Kyrie Irving "imparts wisdom" onto Ben Simmons on handling criticism
Kyrie Irving on his time with Kevin Durant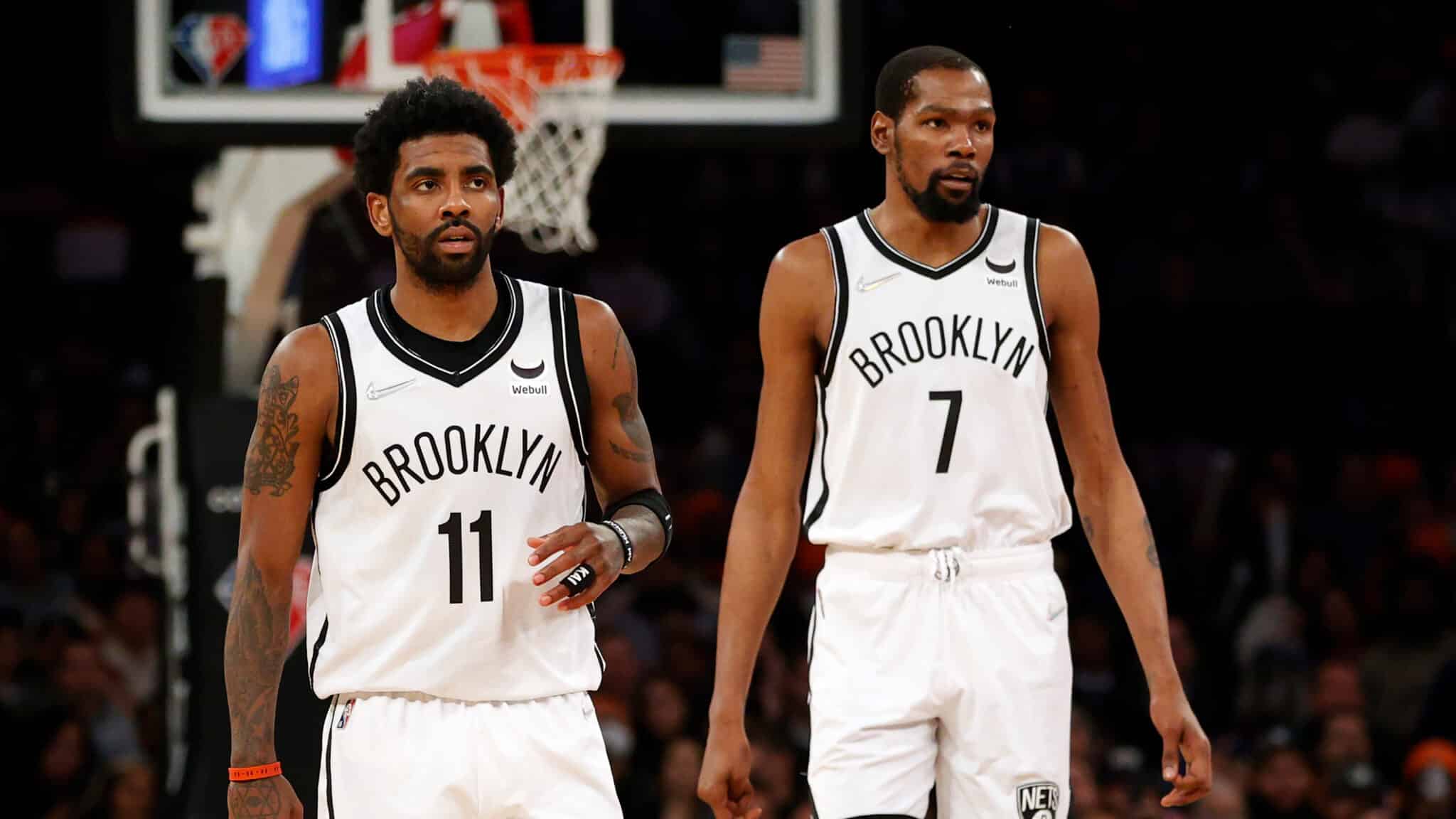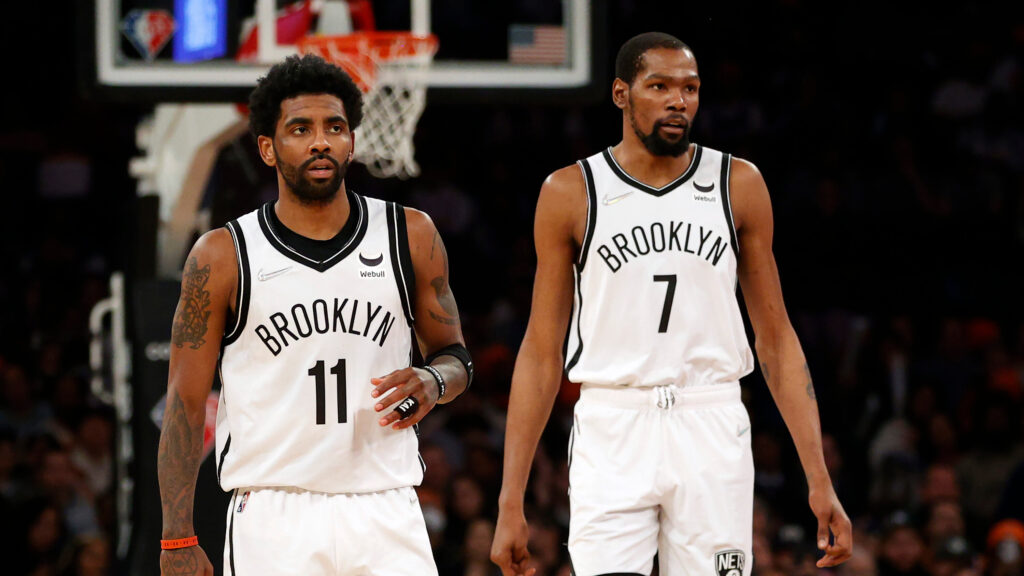 After declaring some time ago that "there's no way I'm leaving my man No. 7 anywhere", Kyrie Irving requested a trade to the Dallas Mavericks. Kevin Durant was reportedly left upset about this. After his first Mavericks game against the Los Angeles Clippers, Irving let his thoughts be known. He said, "It just didn't work out. We still remain brothers, but it is a business at the end of the day."
He added, "I ain't here to judge nobody or talk down on nobody for how they feel, their view, or anything. I just didn't like anything that went on. I feel like it was all unnecessary. Felt like we could have just kept playing basketball and kept quiet as an organization. I just don't like none of it."
Because of Kyrie Irving's past behavior and controversy-filled career, the Nets hesitated to offer him a maximum contract. This left the player and his camp disappointed, and no progress was made on a potential contract extension. Irving eventually demanded a trade, longing for a future elsewhere.
In case you missed it:
"He's never had a scandal, never been arrested," Draymond Green reveals why LeBron James is the 'Greatest Face' of NBA ever
LeBron James Car Collection: The legendary NBA star has flashy cars