Golden State Warriors duo Stephen Curry and Klay Thompson have had each other's backs throughout their 12-year stint. The 'Splash Brothers', as they are fondly known for their shooting prowess, have led the franchise to six NBA Finals appearances and four titles since their breakout season during the 2014-15 NBA season. Curry and Thompson have taken down every challenge they have faced together, but their latest is a tinge different than they are used to.
The Warriors' star duo will face Kansas City Chiefs teammates Patrick Mahomes and Travis Kelce on the golf course in the 2023 edition of 'The Match,' an annual event that pits NFL and NBA superstars against each other. Tom Brady, Aaron Rodgers, Charles Barkley, Peyton Manning, and Josh Allen are some global superstars who have competed in The Match since its inception in 2018.
Curry has been hard at work preparing for the event and even showcased that he's no slouch at golf, sinking an incredible long-range shot. Thompson is also likely preparing meticulously for the battle against Mahomes and Kelce. However, he has been pushed to prepare as hard as he possibly could by Warriors teammate Draymond Green.
In an exclusive interview with PEOPLE magazine, Green said," I've been checking in on Klay and making sure he's working on his golf game. "Making sure he really gets out there on the course and that his game is ready to go."
The four-time NBA champion added that he was confident about Curry's preparation for the much-anticipated duel and warned Thompson that he would need to show up for his long-time teammate. "Don't come out there and be a let-down for Steph because I know Steph's coming out serious as hell, and I would just hate to see Klay pull the team down," Green added.
The eighth edition of The Match featuring Stephen Curry and Klay Thompson taking on Patrick Mahomes and Travis Kelce will take place on June 29th at the Wynn Golf Club in Las Vegas. The event will start at 6:30 PM ET and will broadcast live on TNT.
RELATED: "Ain't small ball no more this midget ball" – Warriors confirm Chris Paul to start alongside Steph Curry, Klay Thompson, NBA Twitter ROASTS team's lack of height
Draymond Green's future with Warriors: Will four-time champion exit franchise?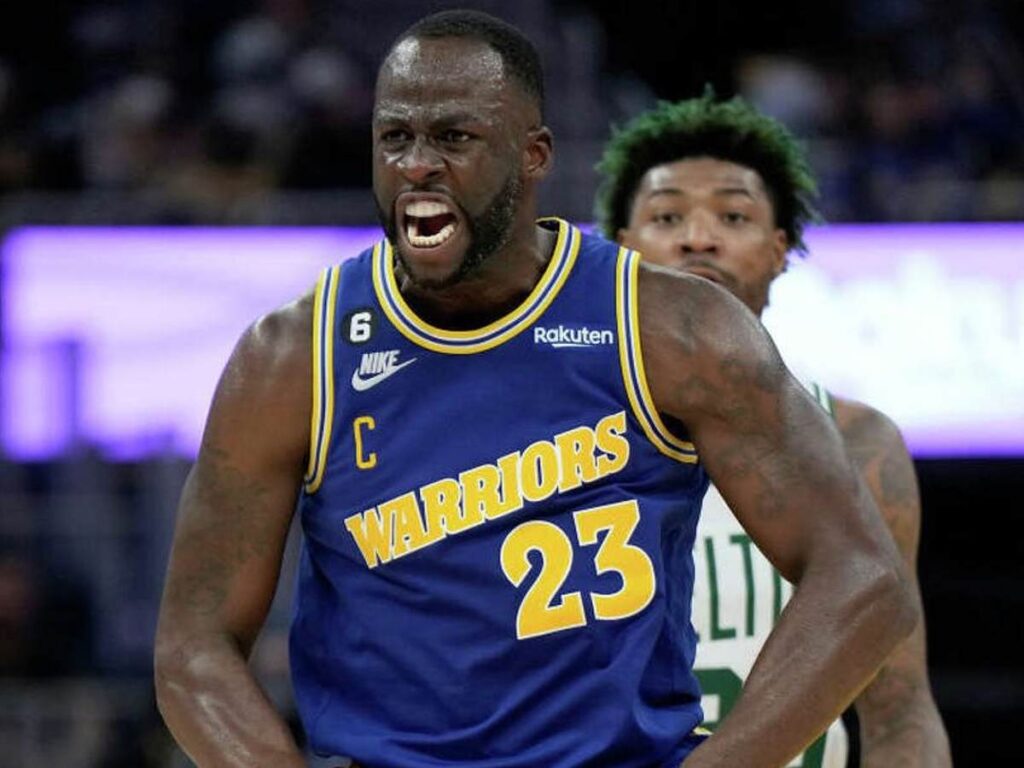 While Draymond Green has made it clear that he'll be in his Warriors teammates' corner against Mahomes and Kelce on the golf course on Thursday, he could be playing against them on the basketball court next season.
The veteran is a free agent and is yet to commit his future to the Warriors or any other franchise. Green, a good friend of Los Angeles Lakers superstar LeBron James, was seen vacationing with the four-time NBA MVP in France and has been linked to the 17-time champions in the past. However, there have been no suggestions that the Lakers are interested in adding the veteran to their roster.
Green was reportedly in Portland for dinner with Trail Blazers superstar Damian Lillard to discuss a potential team-up. While his future remains uncertain, the four-time NBA champion is still backing Curry and Thompson to get the win over Mahomes and Kelce on the golf course on Thursday.
In case you missed it: