Draymond Green shocked his son in Game 6 post-game interview as he used the phrase "Whoop that trick" while praising his rivals. "Whoop that trick" has become a post-season in-game chant for the Memphis Grizzlies at their home arena FedEx Forum. The chant was drafted by Memphis-based rapper AL Kapone. It gets a lot of credits as it brought the Golden State Warriors down in trouble during Game 5. As Stephen Curry not being a trash-talker unexpectedly took a wild shot on Memphis and said that his go-to game plan was "Whoop that trick" for Game 5. But unfortunately, that didn't age well and the Golden State Warriors lost by almost 40 points. Stephen Curry though also got trolled for his wild take and even Draymond Green made the headlines.
The Memphis Grizzlies destroyed the Golden State Warriors in Game 5 of the series. The Dubs were trailing behind 50 points when the rapper AL Kapone took a shot on Stephen Curry and the Golden State Warriors. As he started the chants of "Whoop that trick" he even wanted to mess a bit with the Chef who unexpectedly was getting cooked instead of cooking. But out of nowhere, Draymond Green joined in on the chants and started jumping and dancing while rolling the towel in the air. He was matching their energy and later even quoted: "They're not going to whoop that trick alone. We're going to whoop that trick together if we're going to whoop that trick."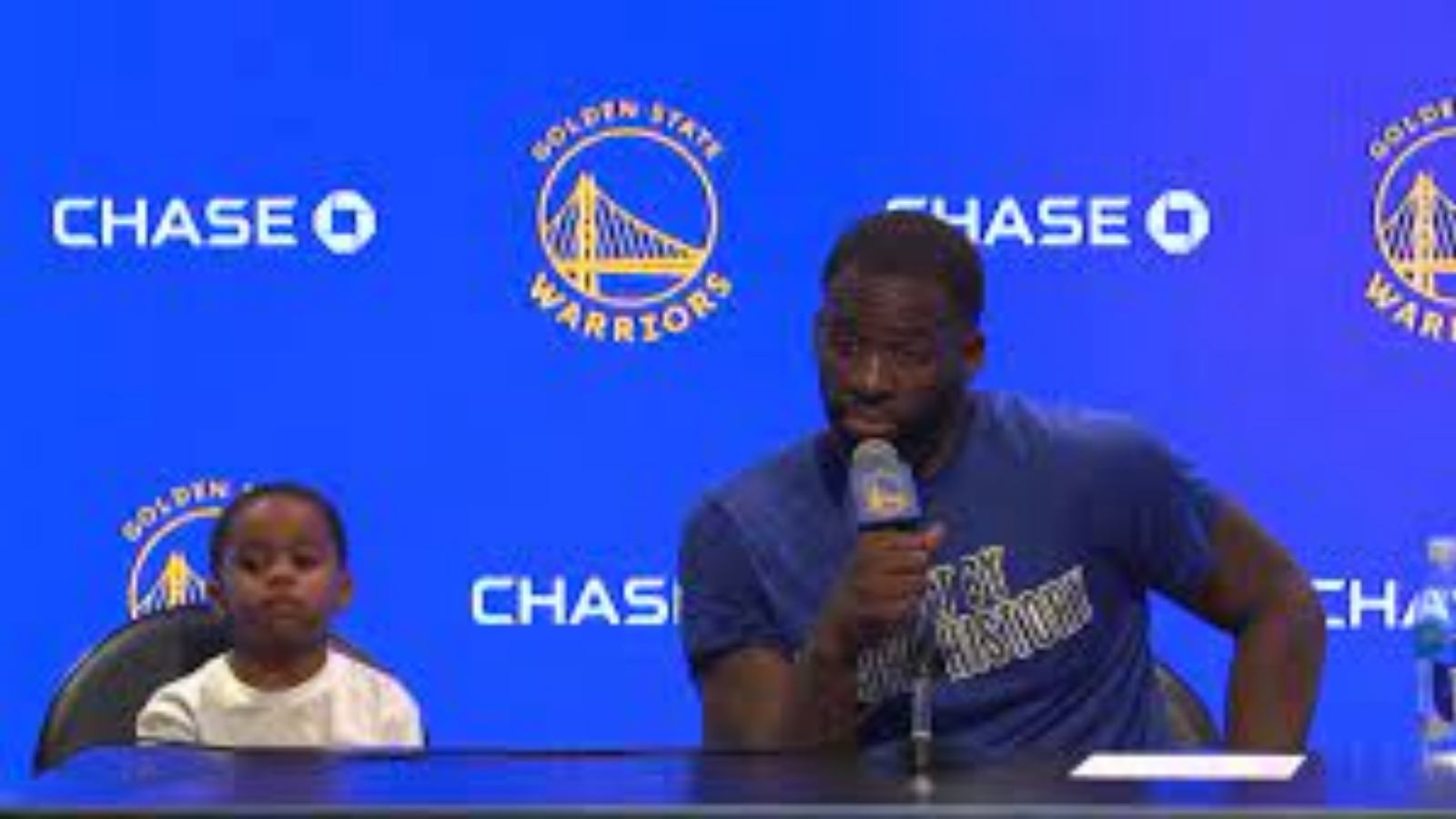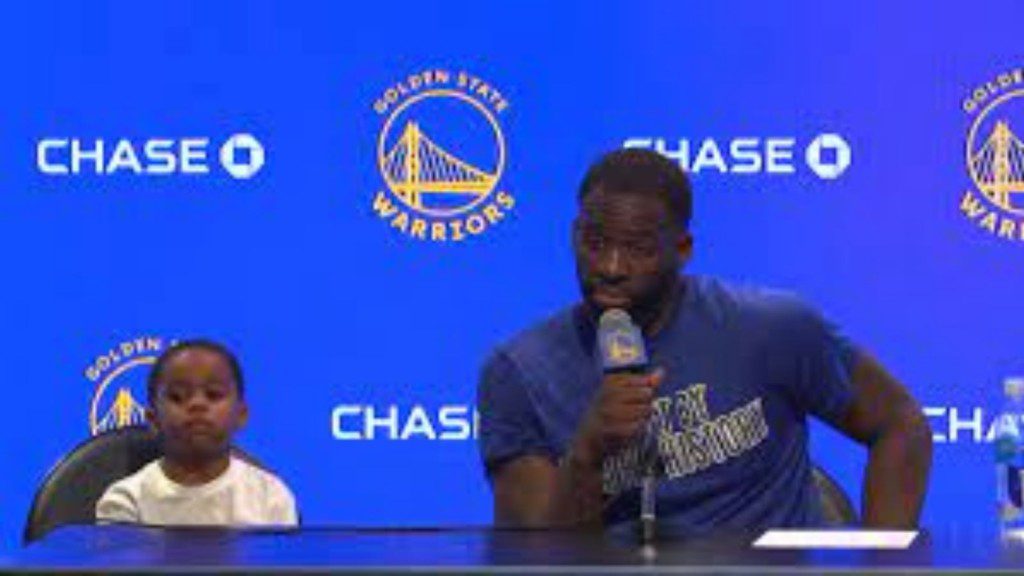 He was out of play and had accepted his team losing the game so it's fair to enjoy such little moments during the game. But in Game 6 the dubs bounced back and pulled the curtains down on the JA Morant less Memphis Grizzlies as they eliminated them. In the post-game interview, Draymond Green sitting alongside his son Draymond Green Jr. talked about the Grizzlies and their elimination and had his son shocked.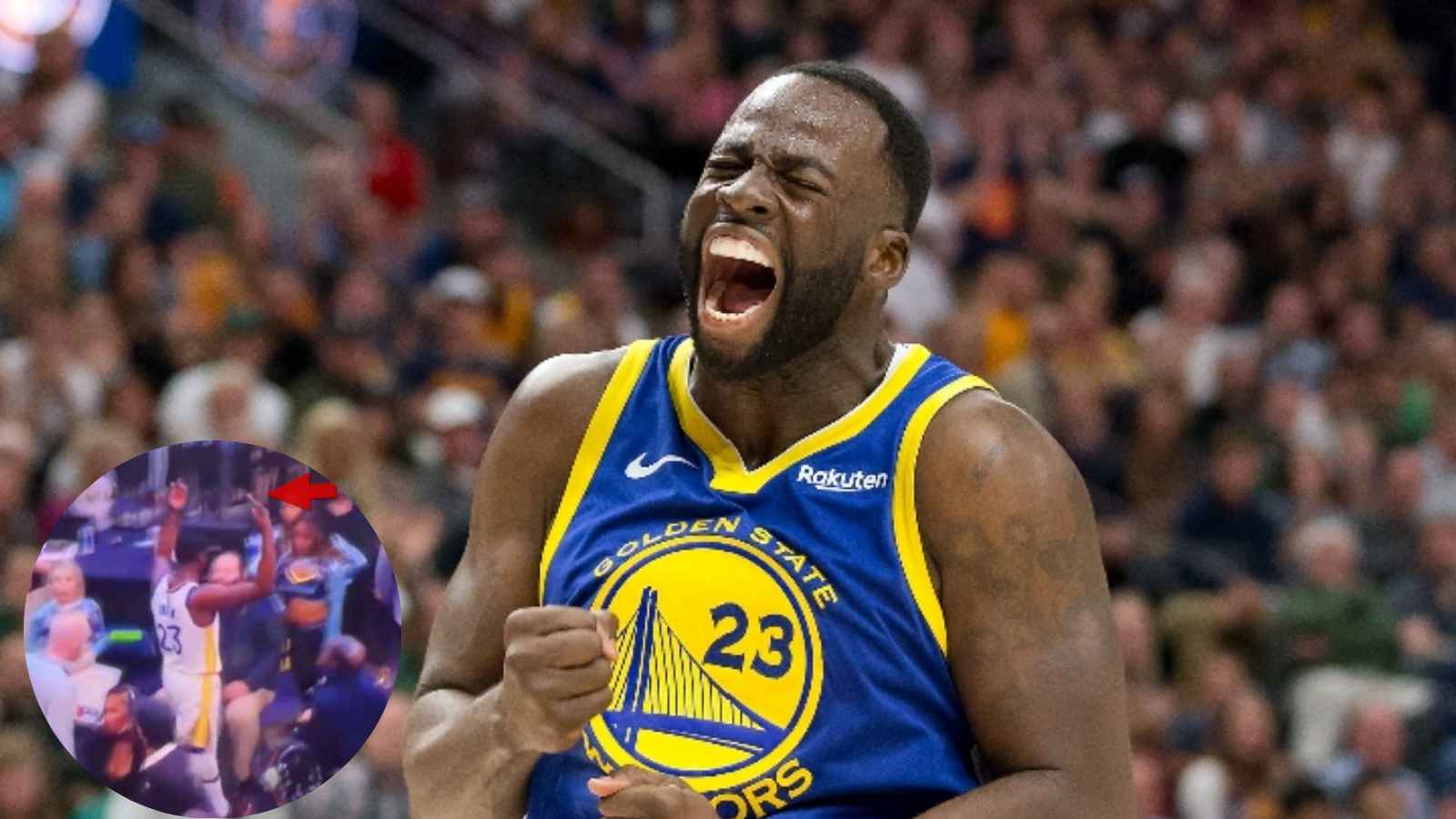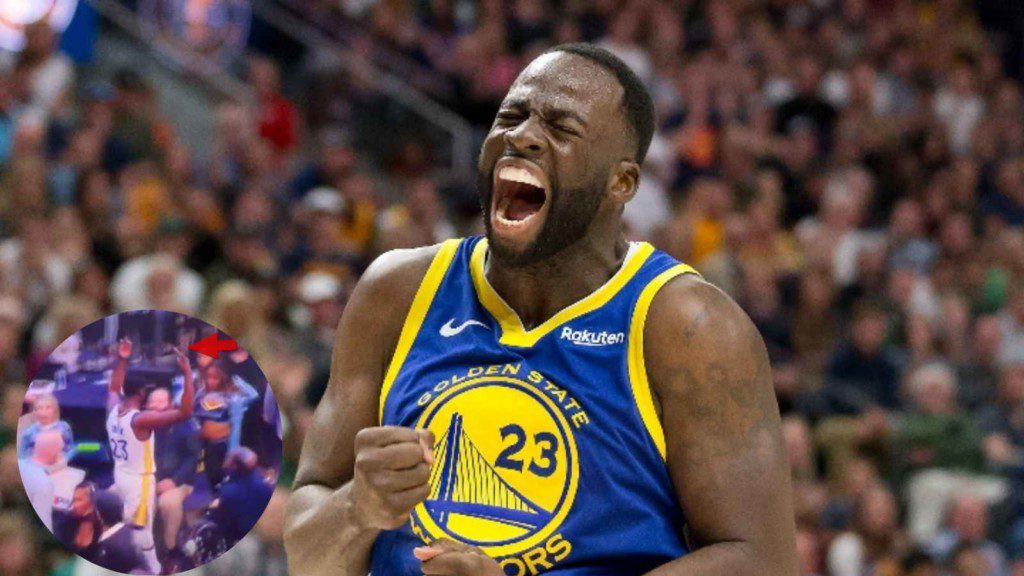 Also Read: "Never slept with Shaquille O'Neal, have you seen his feet?" Laura…
Fans react to Draymond Green Jr's shocking reaction to his dad's take on the Memphis Grizzlies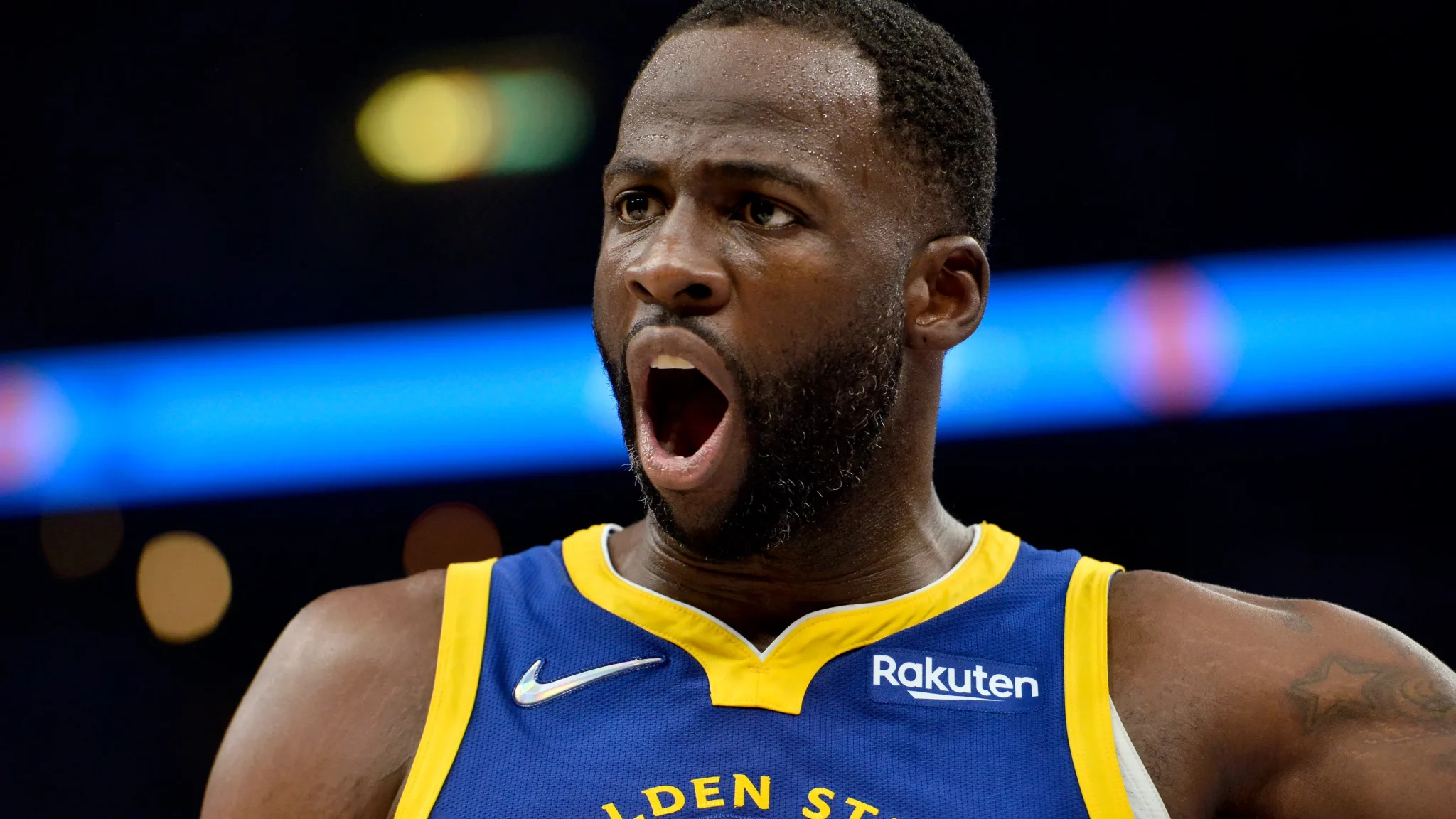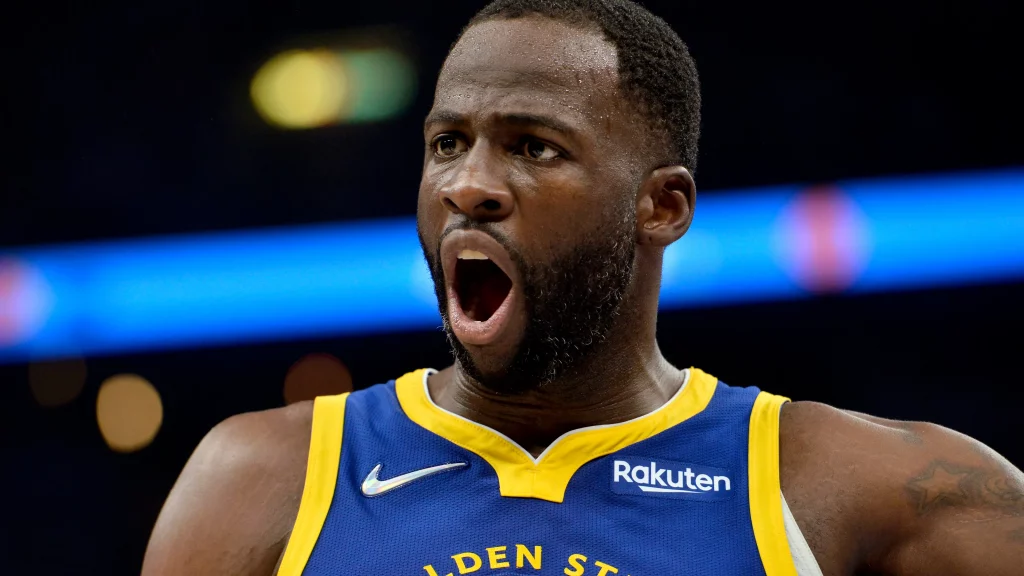 Draymond Green after advancing into the western conference finals and eliminating the Grizzlies in the post-game interview quoted: "The griddy and the whoop that trick and everything else and… the only I can do is give my respect to that team they earned that." The "whoop that trick" phrase had the junior shocked like not again dad.
There are thousands of reactions to the viral clip of this wild reactions of Draymond Green Jr. As fans reacting to it troll the father-son duo and also praise the former DPOY for his efforts with the dubs. Find some of many such reactions posted by fans on social media platforms here below:
Also Read: "Who's your favorite team? Lakers!!" Giannis Antetokounmpo left in disbelief as…
Also Read: Who is Magic Johnson's wife? Know all about Cookie Johnson and…