Draymond Green on his podcast The Volume trolls Grant Williams for his Game 2 shenanigans which led to the Celtics taking an embarrassing 111-105 loss to the Miami Heat.
For context, in Game 2 at home in Boston Grant Williams got into a heated trash-talking with Jimmy Butler in the fourth quarter which led to a scoring run by Jimmy Butler to close out the Celtics attacking Grant Williams on both offense and defense.
Draymond Green on his podcast said, "Grant Williams started talking crazy to Jimmy Butler, Grant Williams then got destroyed by Jimmy Butler … Jimmy is at you everytime you end up on him … It's not ending well for Grant." Green then started laughing at Grant's post-game presser where Grant Williams tried to justify his actions and why he didn't regret it.
"As much as we want to blame Grant Williams, like you then need JT and JB to … turn it into gear and cover your man." Draymond said, calling out the duo of Jayson Tatum and Jaylen Brown who remained stagnant for the entirety of Game 2. The duo went completely scoreless in the 4th quarter and both had costly turnovers that led to the Heat dub.
The Celtics went on to lose Game 3 following another Grant vs Butler argument but the C's came out swinging in Game 4 to avoid a sweep.
Related: Jimmy Butler DISMISSES Celtics' win, guarantees Heat win in Game 5 in Boston
Celtics went GREEN from 3 to avoid a sweep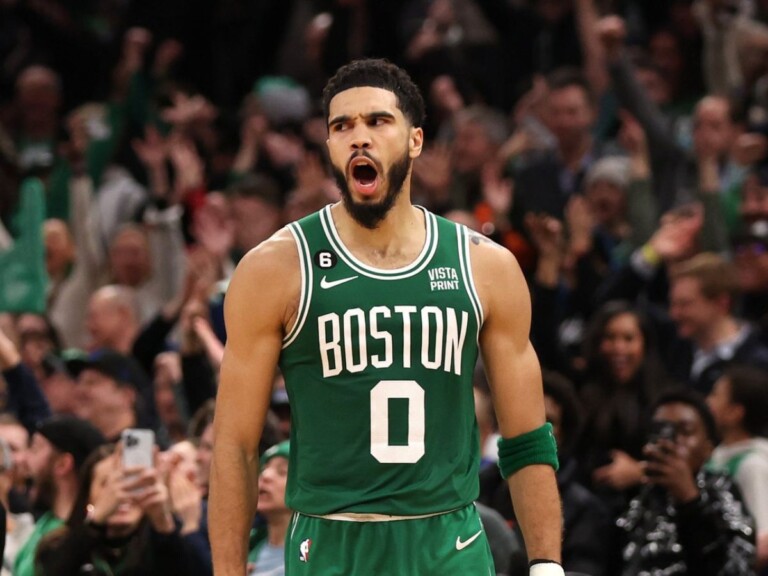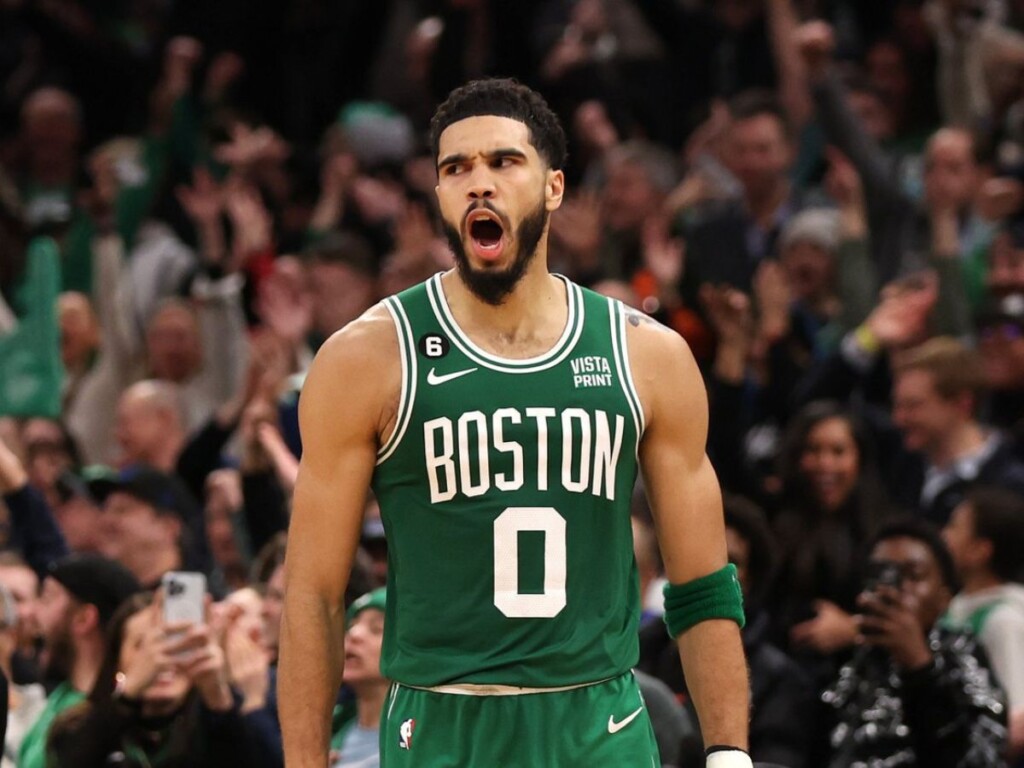 With their back against the wall and their season on the line, the Celtics came out burning hot to beat the Miami Heat 116-99 on the road in Miami despite 29 points performance from Jimmy Butler.
The story of the game was that the Boston Celtics returned back to their identity – Defense and The 3pt shot which they executed perfectly in Game 4.
The Celtics shot 40% from beyond the arc making 18 threes and held Miami to only 25% 3pt shots. The game plan for Boston was to play aggressive and disciplined defense so that they can get loose on the break. Boston scored 27 points off of the Heat turnovers and was able to completely capitalised on loose ball situations.
Jayson Tatum in the game finished with 33 points and 11 rebounds followed by 6 Celtics players in double-digit scoring. Tatum scored 25 of his 33 points in the second quarter which led to the Celtics widening the gap between Miami in the 4th quarter.
Coach Mazulla was also well received by fans this game as he called perfect timeouts contrary to his infamous no timeout calls tendencies.
The Celtics will defend homecourt against the Heat for game 5, if the Celtics can pull off another win we might be on the brink of witnessing the greatest comeback in sports.
In Case You Missed it:
Do Follow Us on Google | Instagram | Facebook | Twitter