The Golden State Warriors are one of the most successful dynasties in basketball history. Led by Stephen Curry, Klay Thompson, and Draymond Green, the team has won four championships in seven years. However, recent comments by Dray indicate that he is considering retirement, a move that could end the Warriors' dynasty. The potential effects of Draymond Green's retirement are huge, both on his immediate future, and also on the future of the Golden State Warriors franchise.
Draymond Green signaled that he is on the verge of saying goodbye to the NBA and life as a professional basketball player in the near future. The former all-NBA and all-star forward, said that his career in the National Basketball Association is in its endgame. In an interview, Green said, "I'm 32 years old, if I'm being honest, I don't want to play basketball until I'm 40. I really only want to play basketball for another four years after this. I've always said my magic number is 15 [years]. Once I get to 15, that's it… I'm cool, go on and enjoy my life, leave it to the young guys to take it from there."
Further, Draymond expressed his understanding that he would decline as a he got older at a faster rate. He said,"Reason being, I talk so much s–t to so many guys on the basketball court that I can't be one of the guys lagging around in my career. At the end of my career lagging like, 'Yo, I'm just out here collecting checks.' I can't be that guy, because everything that I dished out is going to come right back."
Related: Golden State Warriors management thank a COCKY fan for revving up Draymond Green with insults
Draymond Green's future with the Warriors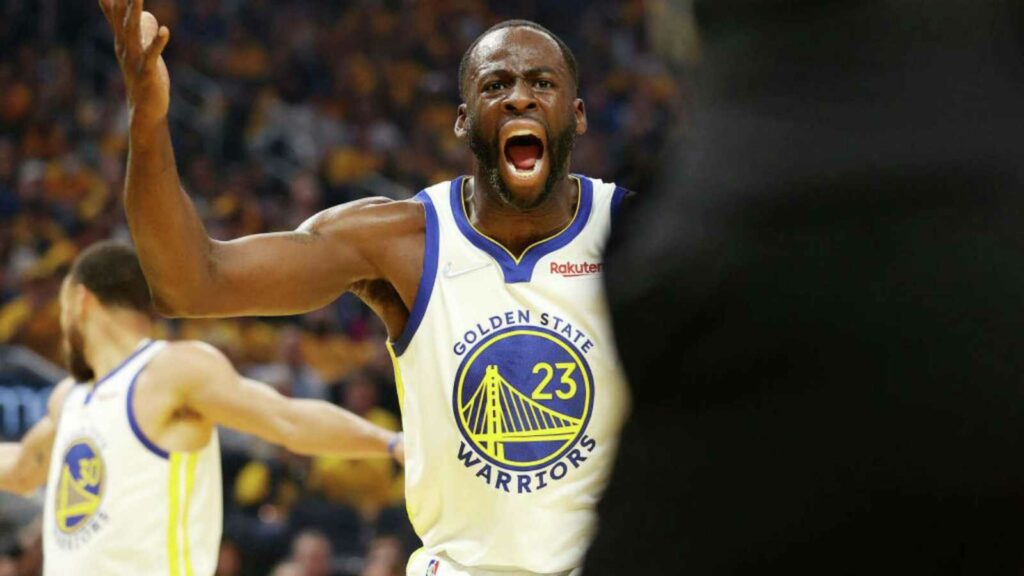 This is not the first instance of possibly not being a Warriors player in the near future. Recently in an interview with Taylor Rooks of Bleacher Report, Green commented on the future speculation and strongly hinted that his time as a Warrior might come to an end even before his planned retirement.
"Quite frankly, the writing is on the wall," Green told Rooks."I understand the business." before going on to add," I understand the luxury tax. I understand you got these young guys and contracts up, and they have to get paid. Like, I understand all of those things. And so, just for me, that's what I mean by the writings on the wall." Time could fast be running down for the legendary Golden State Warriors dynasty. Steve Kerr called Stephen Curry the modern-day MJ and this may well be his own last dance.
In case you missed it
"The "King" loses to the Kings" Skip Bayless RIPS Lebron James yet again after the Lakers' 4th-quarter fall against Sacramento Kings
"He's the modern MJ," Steve Kerr draws a comparison between Michael Jordan and Stephen Curry following MVP chants from the opposing fanbase