The debate of who is the greatest player of all time in basketball is a never-ending debate. Dwyane Wade, a former player for the Miami Heat and legend of the sport weighs in on the GOAT debate. The player has a very interesting take on legends like Michael Jordan, Kareem Abdul-Jabbar, and others. Brace yourselves MJ fans, you won't like what Wade has to say…
Winning two three-peats is no joke. And Michael Jordan, the Chicago Bulls legend made it look like a walk in the park. The Bulls legend is widely considered the greatest to ever grace the basketball court by players, fans, and critics, alike. However, players like LeBron James, Kobe Bryant, Wilt Chamberlain, Kareem Abdul-Jabbar, and others for being the GOAT themselves.
To each generation, their own. Mike's skills on the court, his collection of accolades, and his influence on the entire world are what make the player arguably the GOAT. Dwyane Wade in an episode of the popular podcast, "Armchair Expert", made a bold claim that even a player of Jordan's magnitude will one day be forgotten by fans of the sport.
Related: "Michael Jordan will always be my GOAT": Dwyane Wade
Dwyane Wade says the current generation has forgotten the greatness of Lakers legend Kareem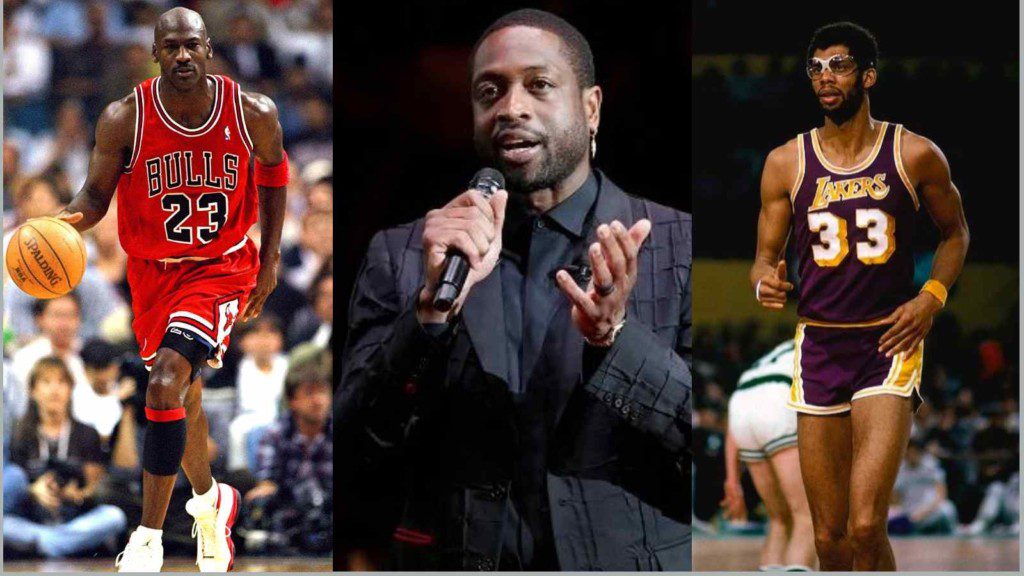 The Miami Heat legend made a very interesting point about how the GOAT debate keeps shifting from one player to another depending on which generation is involved in the debate. The NBA is lucky to have witnessed the greatest talents in basketball. The GOAT debate is generally filled with bias which is very natural for fans of a particular team based on their liking.
Also read: "He got rid of 16 cars" Dwayne Wade gave away his $200,000 Mayback because of one individual's advice
"These GOATs, these names that we throw out, it's not gonna just be a lot of those players. But the game continues to keep moving forward. And so we are gonna continue to see things that we have never seen before," said Wade on the Armchair Expert podcast.
"And the eyes are gonna get younger and younger. We are not going to have a conversation about the GOATs. Now it's going to be the younger, younger, younger generation. And they're gonna forget about Jordan as we forget about Kareem," ended Wade. What do you think of Wade's take on the GOAT debate?
Also read: "We woke up the sleeping giant" Former NBA legend praises Shaquille O'Neal over 2001 Finals domination