Senior players on a professional sports team have always enjoyed picking on young players for fun because they too, went through similar situations when they were rookies. So, they welcome the younger players by pranking them and landing them in uncomfortable situations. The Indian Pacers welcomed rookie Jarace Walker with a restaurant bill of $9,000, making this situation similar for him.
The Washington Wizards selected Jarace Walker and traded him to the Indiana Pacers on draft night with the 8th pick in the 2023 NBA draft. He signed a rookie deal with the Pacers worth $27 million for four years. As a welcome to the team, the Pacers planned a team dinner at a restaurant in downtown Indianapolis where the bill came out to be around $9,000. Pacers star Tyrese Haliburton recorded Walker's reaction when he was told to pay the entire bill.
Walker could be seen puzzled after looking at the massive bill as the team surrounded him, laughing at the misery of their rookie teammate. Many fans appreciate the teams for making their players comfortable around their veterans, while some criticize for putting new players into uncomfortable positions.
Also Read:"LeBron said the same thing and the Cavs gave him 37-year-old Shaq" – Giannis Antetokounmpo's successful BLACKMAIL and Damian Lillard trade has fans recalling Cleveland's horrific support for LeBron James
NBA Fans troll Tyrese Haliburton after he makes Jarace Walker pay a $9,000 restaurant bill
Tyrese Haliburton just received his max rookie extension this offseason. He signed a five-year, $260 million contract with the Pacers. He was the center of criticism from NBA fans after he and his teammates made Jarace Walker, the rookie the Pacers drafted in this year's NBA Draft, pay a restaurant bill of $9,000. Many fans called him out for not helping out his teammate. Here are some of the reactions: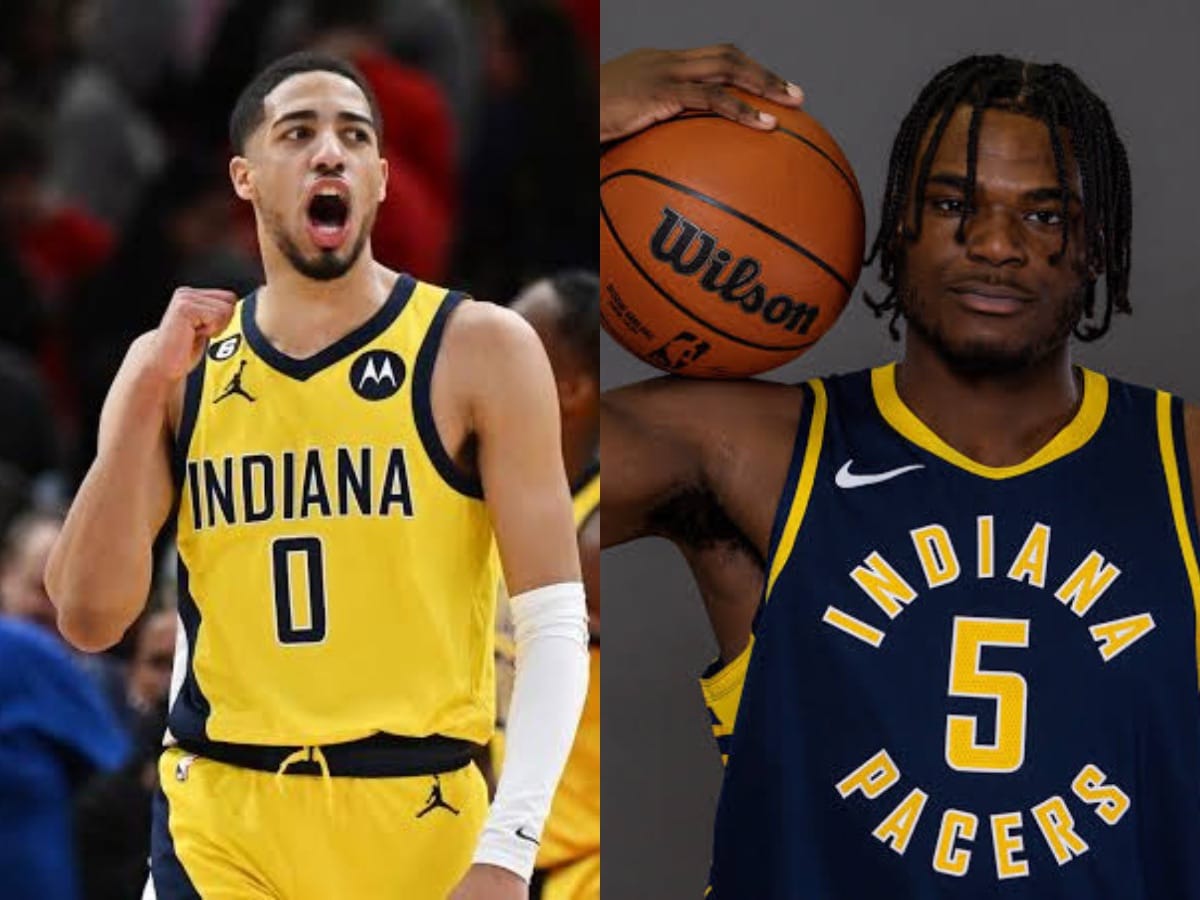 The funny part about this whole situation is that Jarace will actually make more money than star guard Tyrese Haliburton, as his extension will kick in during the 2024-25 season. These kinds of situations tend to build chemistry between teammates not only on the floor but also off the floor. With the Pacers now being viewed as contenders for the playoffs in the Eastern Conference, the chemistry between the rookie and his team could really help them contend this upcoming season.
In Case You Missed:
Do follow us on: Facebook | Instagram | Twitter
Follow FirstSportz on WhatsApp Channel