In a dramatic turn of events, the NBA's long-standing speculation over superstar Damian Lillard's next team has been abruptly resolved. The Portland Trail Blazers, Phoenix Suns, and Milwaukee Bucks have sealed a monumental three-team deal involving Lillard.
Ending months of speculation, the Blazers, contrary to Lillard's wish to join forces with Jimmy Butler in the Miami Heat, made a surprising move by sending him to the Bucks. Lillard, a bona fide NBA superstar, eventually found himself traded to the Milwaukee Bucks, leaving Heat supporters in a state of shock, frustrated and flabbergasm.
Following the trade, the fans have gone wild after learning of the offer made by the Miami Heat to sign Damian Lillard from Portland. Spectators all over the globe, especially the Trailblazers' supporters, have made bizarre and controversial criticisms about the franchise.
Damian Lillard, after requesting a trade to the Heat, indicated his openness to staying with the Trail Blazers if a deal fell through. However, Coach Cronin's firm stance that there was no return shocked Lillard. He found the news discouraging but chose not to linger where he felt unwanted, concluding the meeting promptly.
Also Read: "The minute a white woman cries, the world has to stop" – Nia Long launches ATTACK on Celtics for horrible handling of ex-coach Ime Udoka's affair scandal
Fans react to Miami Heat's mega offer to sign Damian Lillard
The NBA world was rocked when the Heat presented an enormous offer for Lillard, a move met with incredulity as the Portland Trail Blazers shockingly rejected it. The phrase "poverty franchise for a reason" echoed in disbelief among fans, highlighting the perplexity surrounding the Blazers' decision. Check out some of the fans' reactions.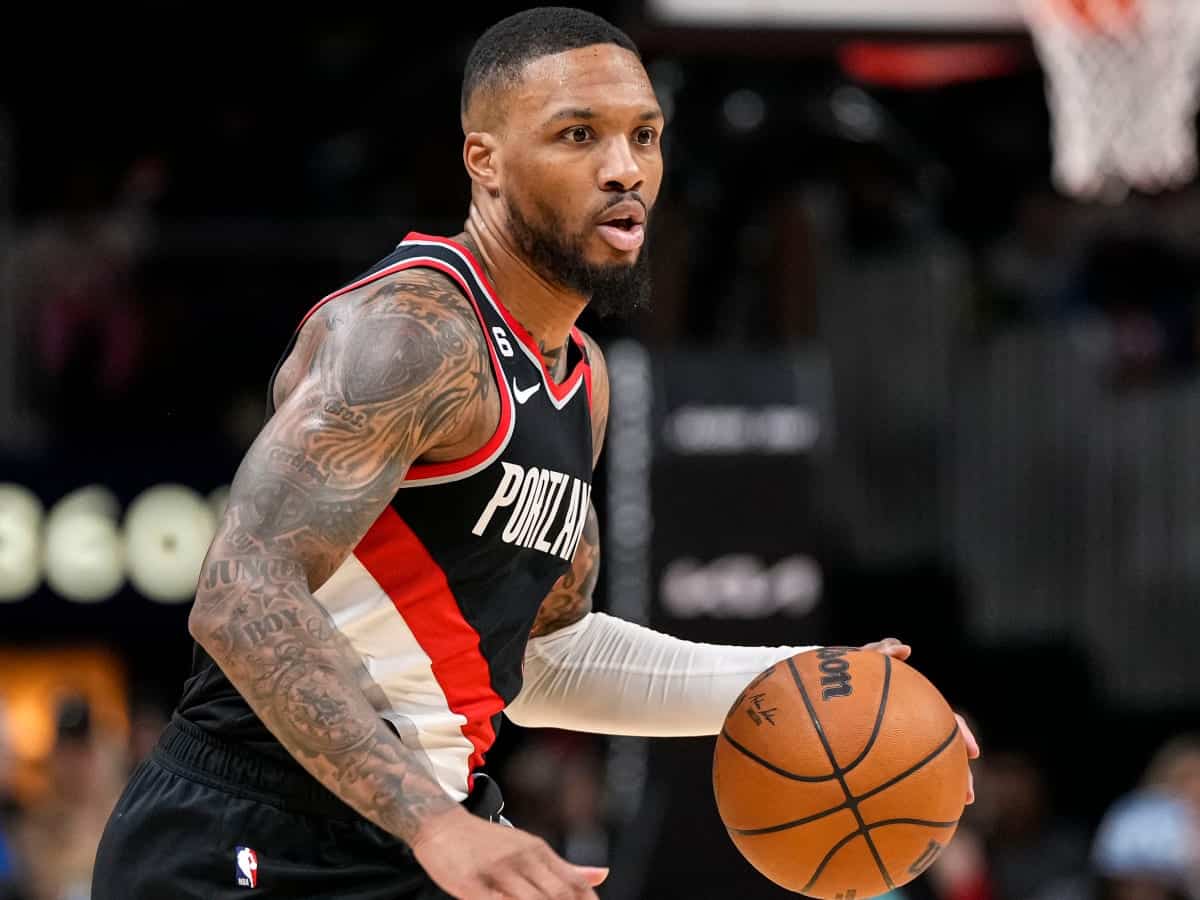 This unexpected twist has added a layer of intrigue to the league, leaving fans eagerly speculating on the behind-the-scenes demographics and what this rejection could mean for both teams in the upcoming season.
In case you missed it:
Follow Firstsportz on WhatsApp Channel