Dennis Schröder had a very wholesome moment following his season-night against the Miami Heat. An incredible night for the Los Angeles Lakers as hope fills the hearts of their fanbase. LA started off miserably but are doing comparative better by getting wins sporadically. They still have a lot of games left to play and set their record right.
The Lakers took major bashing over the last month following Anthony Davis' injury. With him being their key player, LA was on a great track before hitting rock bottom once again. LeBron James worked his magic again by balling lights out on offense. He averaged 32 points per game in the month of December alone putting of back-to-back 40-point performances along the way.
Against the Heat, James was sidelined due to a non-COVID illness. This put the Lakers in a tough spot having both their superstar starters out. However, Dennis Schröder took his moment to shine. He carried the team's offense to a 112-109 victory during which he scored 32 points shooting 8-15 from the field. During the post-game interview, he brought along his baby that was sound asleep on his arms.
Dennis Schröder told the reporter that his performance was the result of playing every game as his last. "Everybody chipped in, everybody did a great job, we played together," he added. He was certainly a tough task to get through without Bron and AD. Russell Westbrook helped with 21 points, 8 rebounds and 9 assists as well. This moment captured stole the hearts of fans all over, yet some were there to have fun. Here are some reactions:
Related: REPORT: Los Angeles Lakers' front-office has been told to not trade team's picks
Dennis Schröder given a second chance to ride with the Los Angeles Lakers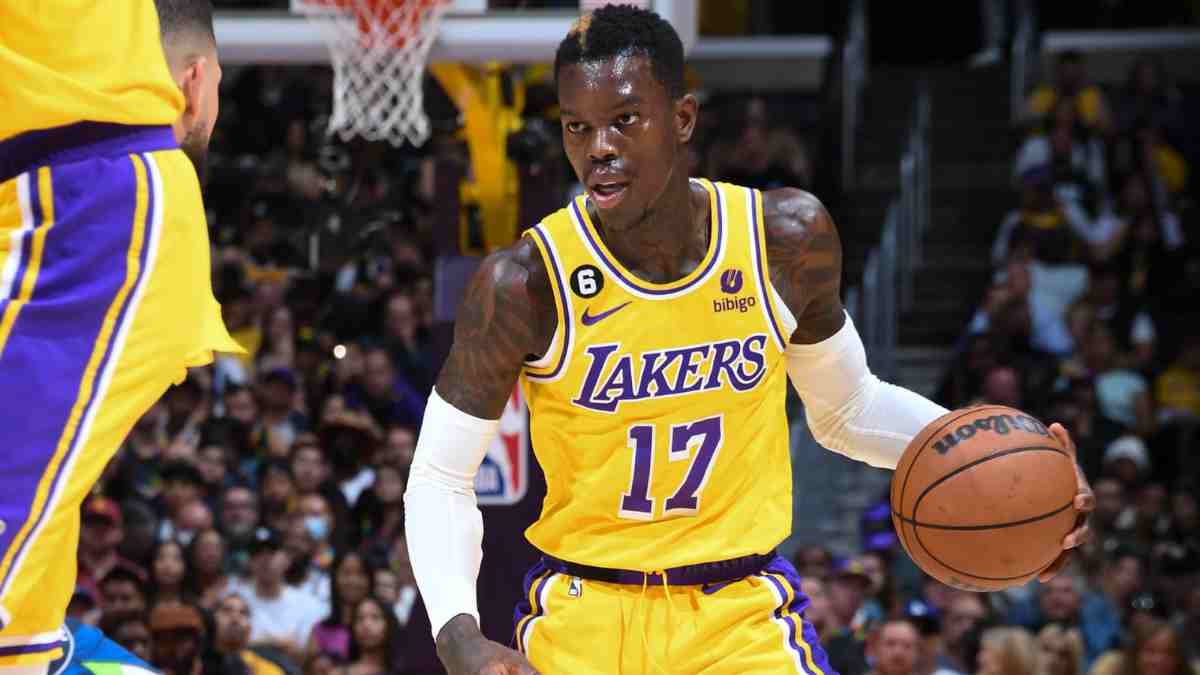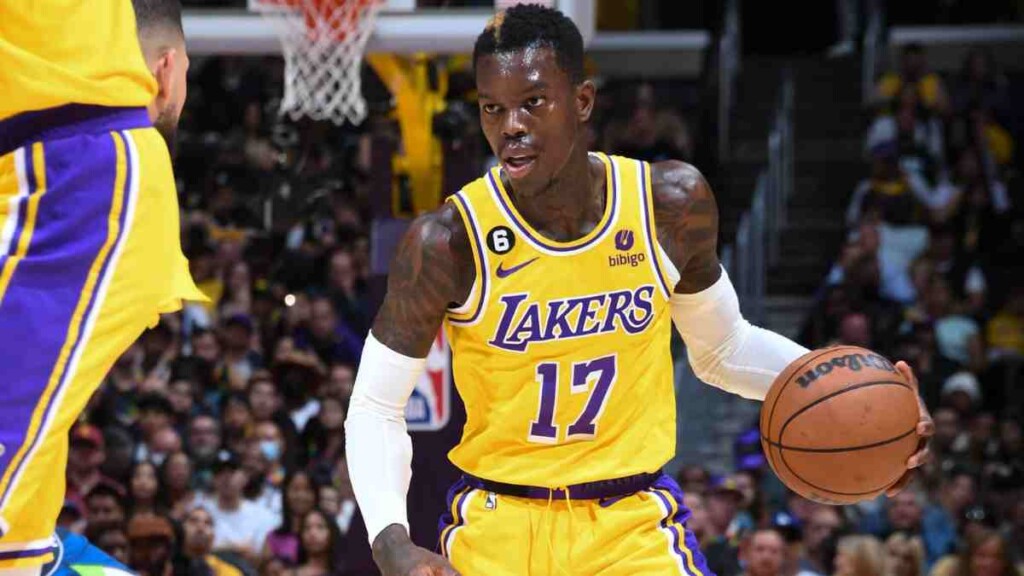 Dennis Schröder was an incredible role player on the Oklahoma City Thunder roster averaging 18 points per game. Following the bubble season, he decided to make a run with the defending champions at that time. But this was when the Lakers were plagued by injuries and inconsistencies. He left the team after playing on season because he did not receive a satisfactory deal.
After performing with the Houston Rockets and Boston Celtics last season, Dennis Schröder wanted in on the Lakers money once again. He landed a one-year $2.6 Million deal with the Lakers, and he is slowly to starting to prove he is a complete asset for them. However, Schröder will be an unrestricted free agent next season with a chance of resigning if things go well.
In case you missed it:
"You can't talk dynasty when you haven't won before," Klay Thompson rips apart the Memphis Grizzlies for just talking smack as the Warriors DESTROY them on Christmas
"I just want to send my condolences to Mr. Hamlin," Klay Thompson sends prayers to Bills' Damar Hamlin after beating Hawks with 54 points
Do follow us on Google News | Facebook | Instagram | Twitter