After appearing to promote an antisemitic work on social media, Kyrie Irving was eventually held accountable for the harm he did to the Jewish community. He has not yet issued a formal apology, but the Anti-Defamation League, Brooklyn Nets, and Irving issued a statement announcing they would make substantial donations to groups fighting to eradicate hatred in the communities.
If you've been paying attention, you're probably aware that it was recently discovered that Kyrie Irving had recently posted on social media claiming to support an antisemitic documentary. On Saturday night, the seven-time All-Star stepped up his support for the documentary despite pressure from the NBA, the Nets, and a number of other organizations. After that acknowledgment, it appears that the athlete and the team have both taken action to deal with the major problem.
The Brooklyn Nets and Kyrie Irving released a joint statement on Wednesday in response to criticism for his unacceptable behavior from all over the world. In the statement, Kyrie mentioned: "I oppose all forms of hatred and oppression and stand strong with communities that are marginalized and impacted every day. I am aware of the negative impact of my post towards the Jewish community and I take responsibility." The statement also stated: "Irving and the Brooklyn Nets will also be donating $500,000 each 'toward causes and organizations that work to eradicate hate and intolerance in our communities.'"
Also Read: "Two tall black dudes" Charles Barkley ROASTS Celtics and T- Wolves players during segment that honored the best big man duos
What did Kyrie Irving post on Twitter that was found offensive?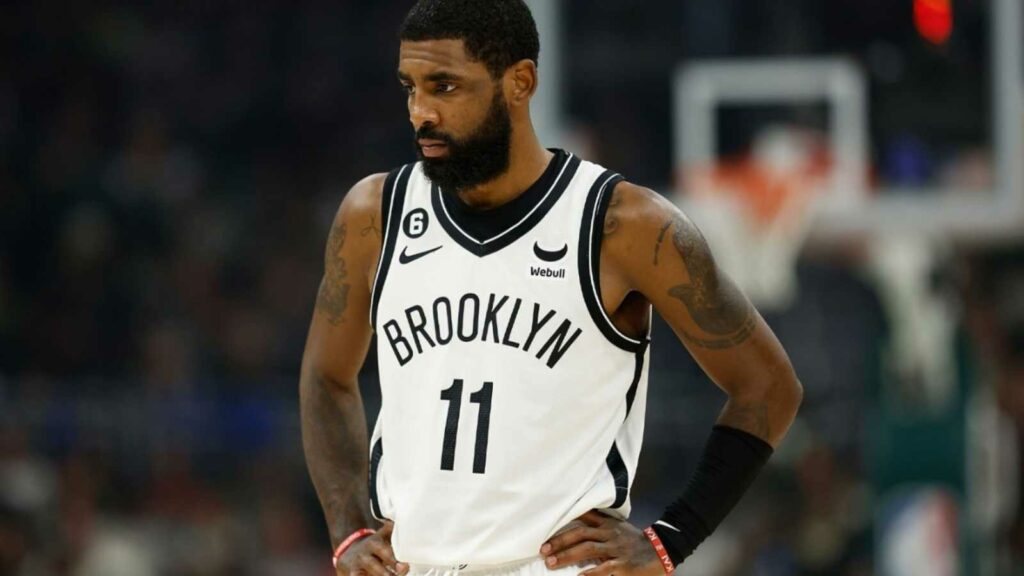 Last Friday, Kyrie Irving attempted to maintain his outrageous behavior by tweeting a link to the 2018 documentary "Hebrews to Negroes: Wake Up Black America," which features antisemitic insinuations and is based on a book with the same title. The movie appears to have been made specifically for Kyrie as he has always been a provocative personality, and some have criticized the book and movie for having an antisemitic atmosphere. Both the NBA and Nike issued a press release denouncing antisemitism and hate speech, as well as a subsequent statement.
Owner of the Brooklyn Nets Joe Tsai expressed his dissatisfaction with his team's star point guard Kyrie Irving's endorsement of the 2018 movie on Twitter, which garnered a lot of media attention and contained extremely offensive antisemitic ideas. Among the numerous associations that objected to Irving's Twitter tweet endorsing the documentary were the NBA and the Anti-Defamation League. Irving received criticism for supporting the documentary, but he later took it down without facing any repercussions first but was faced with the consequences later.
Also Read: "He took it personally" Charles Barkley DISAPPOINTED with Klay Thompson's comments for his criticism
NBA fans on Twitter react to Irving donating $500K instead of being punished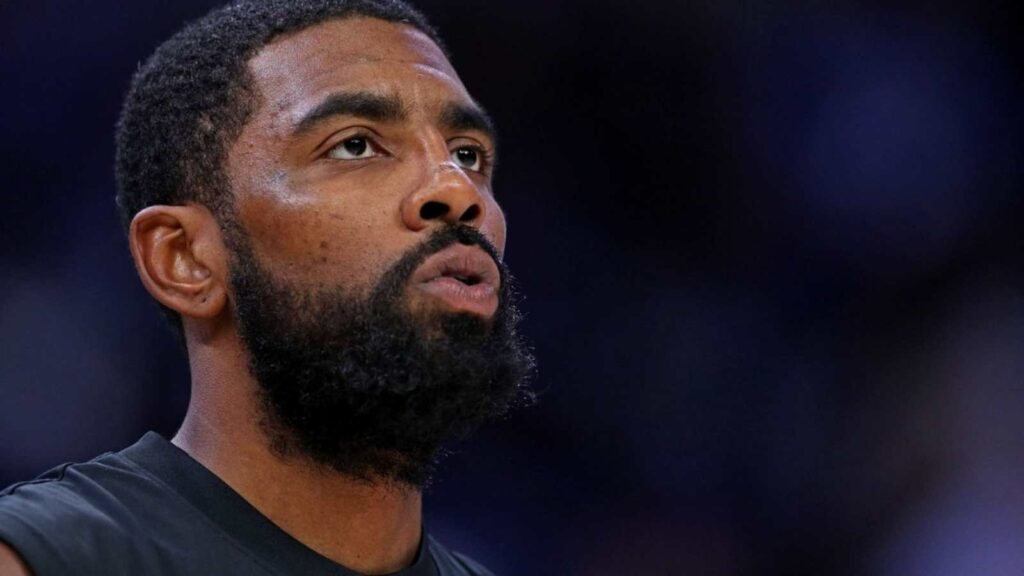 Since Irving didn't apologize in his statement, some are still expecting he will do so now and his removal from the team or a suspension have been demanded from around the league. Since disciplinary action may soon be taken, owner Joe Tsai doesn't now appear to have the intention of doing that. The Nets organization, however, now intends to "promote education" and oppose hate speech by giving $500,000 to organizations and groups that do so, where Irving also intends to make donations.
This is how fans around Twitter reacted to this news:
Irving is averaging 26.9 points, 5.1 rebounds, and 5.1 assists per game through eight games this season, but he and the Nets, who are 2-6, haven't had much luck and have officially fired head coach Steve Nash. Although Irving possesses some of the brightest minds in the NBA, due to his unpredictable character, there are many things about him that people are dubious about.
Also Read: "More like CP0 Championships" Fans troll Chris Paul despite achieving 21,000 career points milestone in win against T-Wolves
Also Read: "A pushover who got run over by his stars" Skip Bayless blames Kevin Durant and Kyrie Irving as Nets fire Steve Nash
Do follow us on Google News | Facebook | Instagram | Twitter