Anthony Edwards is one of the most ruthless dunkers among the young NBA players. Over his on-going short career in the NBA, the young star has given basketball fans, some dunk highlights to remember. Recently, Edwards made Alperen Sengun, his victim again. In the game between Minnesota Timberwolves and Houston Rockets, the Ant-Man put the arena on fire, as he not only scored his season high but also made sure that he filled the internet with highlights. Ant's dunk over the new Rockets' sensation made the highlight of the day.
With over three minutes remaining in the third quarter, Edwards took the ball through the half-court. He was being defended by Jalen Green. Through a screen, Ant took the ball from the left. He quickly rose up around the rim and dunked the ball over Sengun. However, what stood out was the ruthlessness of the dunk. It appeared like Edwards wanted to put Sengun on the poster and that's exactly what he did.
While the Timberwolves star rose up for the dunk, the Rockets' defender jumped up with two hands straight in the air. However, having the advantage of his defender within the circle, putting his opponent on the poster, a player like Edwards would never miss. What happened next, perhaps made it even more embarrassing for the Rockets. In the next play, an inbound pass was made by Green. The Wolves' Jaden McDaniels stole the ball and made a layup to get the lead at 49-46 for the Timberwolves.
Related: "Jesus Christ is HIM. Remember that" Anthony Edwards gets roasted after hilariously failing to verbally belittle Ja Morant's father
Fans are in awe of Anthony Edwards as he puts Alperen Sengun on a poster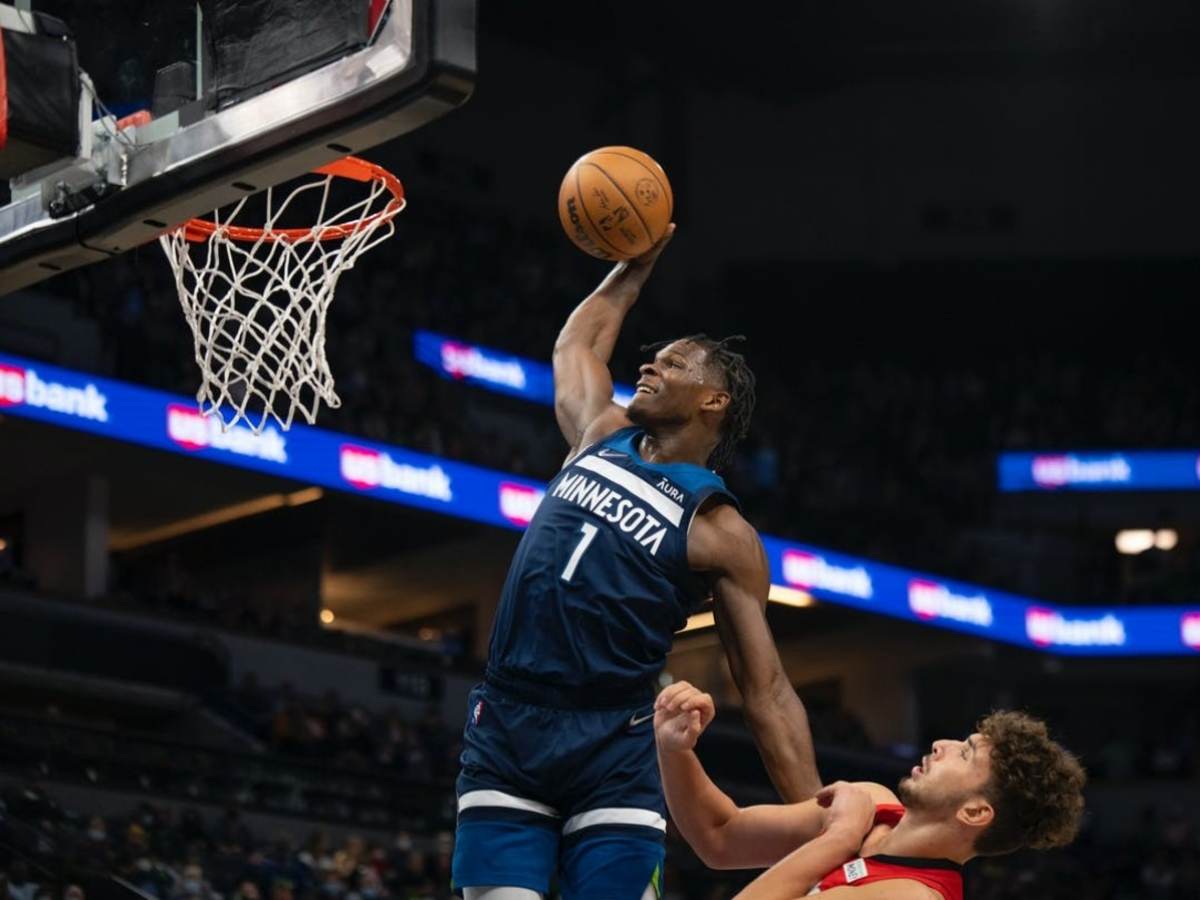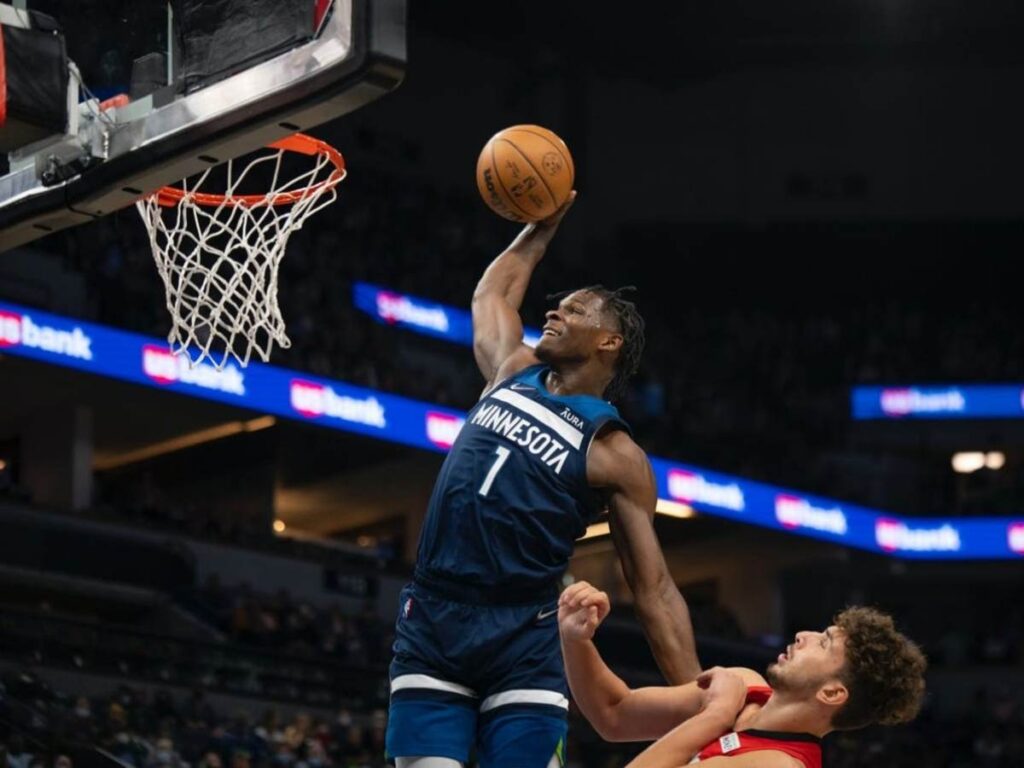 Fans on Twitter went ballistic after watching Edwards' monster dunk over Sengun. Reacting to the dunk, one of the fans took a shot at Ja Morant and wrote, "Ja Morant wishes he could do that." Another fan alluded to the idea that Edwards is developing into a superstar and has the ability to take over games. "Almost nobody can do what he can do. I can't wait until he matures, becomes more consistent, gets better at involving his teammates, and picking his spots to take over." Here are some fans' reactions on Twitter.
Although Minnesota was trailing in the second half, they made an effort and won the game, 113-104 against Houston. Anthony Edwards was spectacular in the game as he put up season-high 44 points in the win. He was very efficient from the floor as he shot 17 of 29 shots from the field. He also shot 8 three-pointers in the game. The Wolves star had 6 rebounds and 4 assists. Only two other players from the Wolves scored in double-digits. Nathan Knight and D'Angelo Russell scored 19 and 23 points respectively.
In Case You Missed:
"Ant detonated didn't he?" – Fans go ballistic as Anthony Edwards rises up for a MONSTROUS windmill dunk against Bulls
Anthony Edwards reveals 'Killer' mindset after blowing out Bulls courtesy to smashing franchise record of 150 points
Do follow us on Google News | Facebook | Instagram | Twitter