The current NBA season has been marred by controversy. The majority of them are referee-related. The most significant occurred last week when LeBron James' foul went uncalled and the Los Angeles Lakers lost to the Boston Celtics. The Referees received a lot of criticism.
Samaki Walker, a former Los Angeles Laker, presents an answer to the NBA's referee missed calls problem."Initially, when I saw it in live play, to be honest, I didn't really know if it was a foul or not. But once I watched the replay, it completely confirmed that it was definitely a foul and the non-call was pretty much egregious. You've got three refs on the court, and that one ref on the baseline was literally looking directly at the play."
He further added, "He had the perfect angle to see exactly what happened, and he swallowed his whistle. Listen, we played. We know refs miss calls. It happens. But the way technology has evolved, the refs could call up to headquarters and make sure they get the call right quickly so it doesn't even slow down the game. This problem could be easily fixed."
Related: Patrick Beverley catches ref off-guard with a pro camera for not calling game-winning foul
NBA Referees Union apologizes for the missed call on the Los Angeles Lakers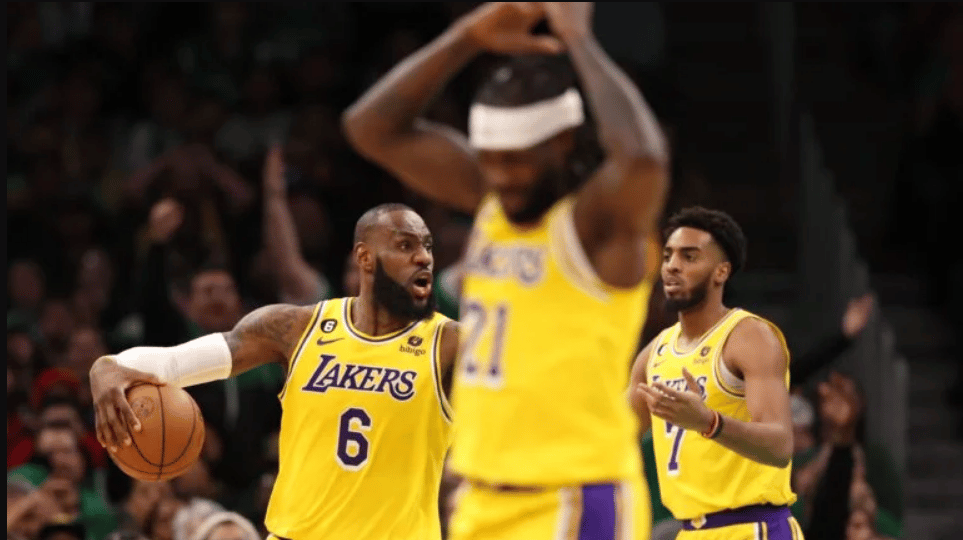 On Saturday night, the officials failed to call a foul on Jayson Tatum against LeBron James, which could have altered the result of the game. The incident sparked outrage among league players and fans. The organization issued an apology for the missed call to the Los Angeles Lakers fans in a tweet.
"Like everyone else, referees make mistakes. We made one at the end of last night's game and that is gut-wrenching for us," the tweet wrote. "This play will weigh heavily and cause sleepless nights as we strive to be the best referees we can be."
"I don't get it," LeBron James said. "I'm attacking the paint just as much as any of the other guys in this league that are shooting double-digit free throws per night. I don't get it. I don't understand," he added. When asked if he would want the Lakers to talk to the league, he said that it is not going to make any difference. "It ain't gonna change sh*t," he remarked.
Los Angeles Lakers assistant coach, Phil Handy was also clearly upset with no call on the foul play. On his social media account, he wrote, "Sh*t is getting out of hand! Period!" Later LeBron James also commented on a Clutch Point Twitter post about the play and wrote, "That one hurt BIG TIME!!! I don't understand."
In Case You Missed:
DISAPPOINTED LeBron James furiously breaks down on his knees
Donovan Mitchell joins Giannis Antetokounmpo, LeBron James, Jayson Tatum, Kevin Durant, and others as All-Star Game Starters for 2023
Do follow us on Google News | Facebook | Instagram | Twitter