Saturday night marked the start of a five-game road trip for the LeBron James-led Los Angeles Lakers, who were seeking retribution against the rival Boston Celtics for an overtime loss a few weeks ago. The Lakers were robbed on a call at the end of regulation, a situation that has everyone around disappointed and frustrated with the officiating. As the game ended in overtime and the Lakers were unfortunately defeated 125-121.
With 4.1 seconds left in the game, the Celtics still needed to make a stop after an insane sequence in which Jaylen Brown made an and-1 layup to knot the score at 105. Up until that point, the Lakers and Celtics were playing a fantastic game, but there was a chance that Los Angeles may win it all. With only a few seconds left, LeBron James appeared to have a chance to shoot, but his layup fell just short. James, though, became indignant with the decision right away and questioned where the foul whistle was.
LeBron was seen jumping in anger at the referees' decision to not give the Lakers free throws for the foul on him. Everyone including the Lakers staff was shocked at the officials for ignoring such a crucial call something that would've resulted in a win for the Lakers. At the end James fell to his knees coming to terms with the poor officiating in the match while the Lakers surrounded him. It definitely is frustrating for James who despite his stellar performances isn't able to seal victories for his team.
With just a few seconds left in the game, it appeared that Jayson Tatum fouled LeBron James on the arm, which would have resulted in two free throws for James. It was a no-call instead, and the game at TD Garden on Saturday proceeded into extra time. James was definitely frustrated by this and was seen getting on his knee to show his disappointment. The Lakers forward has been critical of the officiating this entire season for their bizarre calls. And, this time a ref was standing right under the basket watching it all happen. But just decided to not give a foul call to LeBron James as Jayson Tatum clearly hit him on his arm during his way up to seal the dub.
LeBron James disappointing reaction to not get a foul call on the game-winning play is understandable. There aren't many times when we see King James breaking down on the floor for some calls. But this one was important as the Lakers once again got robbed by the league's officials. James though had a monstrous performance of 41 points, 8 assists and 9 rebounds. But he and the team got robbed by the refs.
Related: Donovan Mitchell joins Giannis Antetokounmpo, LeBron James, Jayson Tatum, Kevin Durant, and others as All-Star Game Starters for 2023
LeBron James is now a step closer to breaking Kareem Abdul Jabbar's All-Time Scoring Record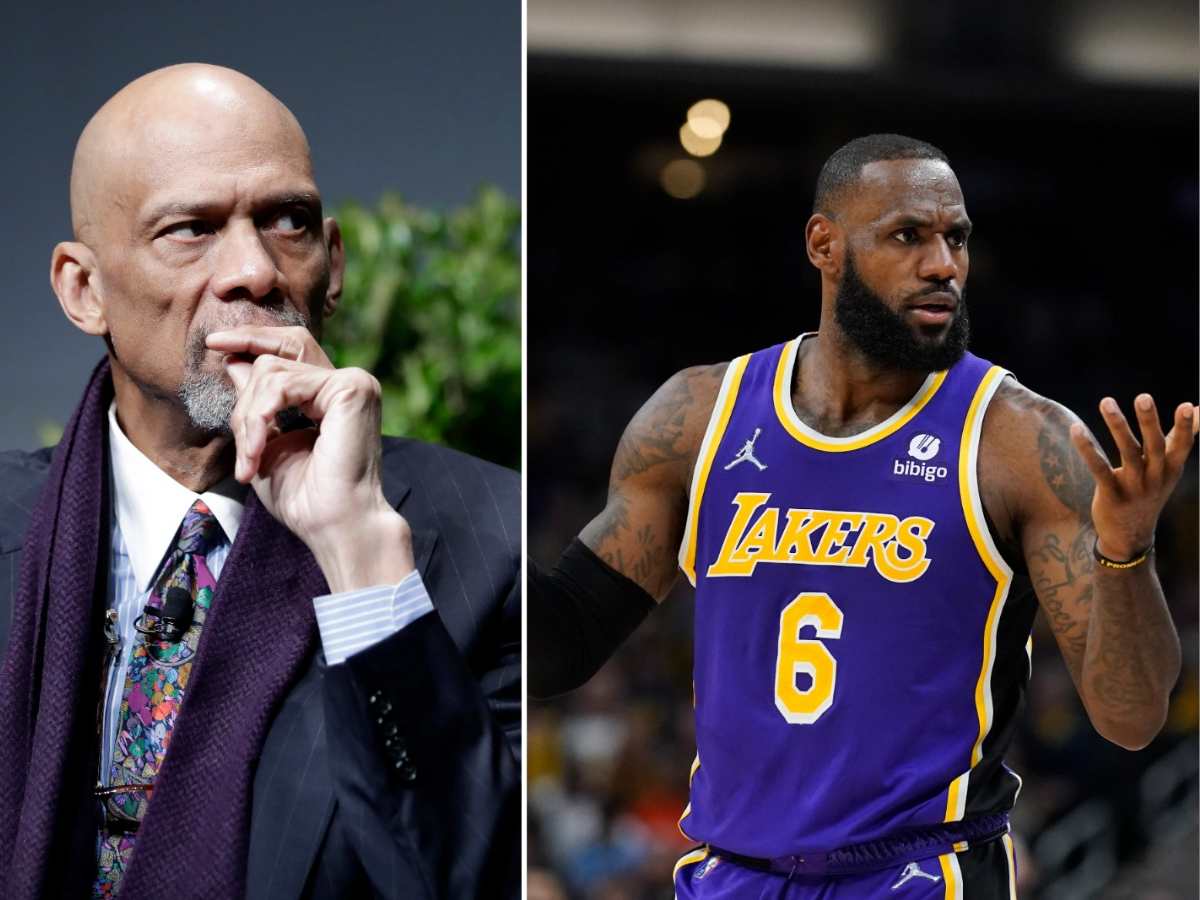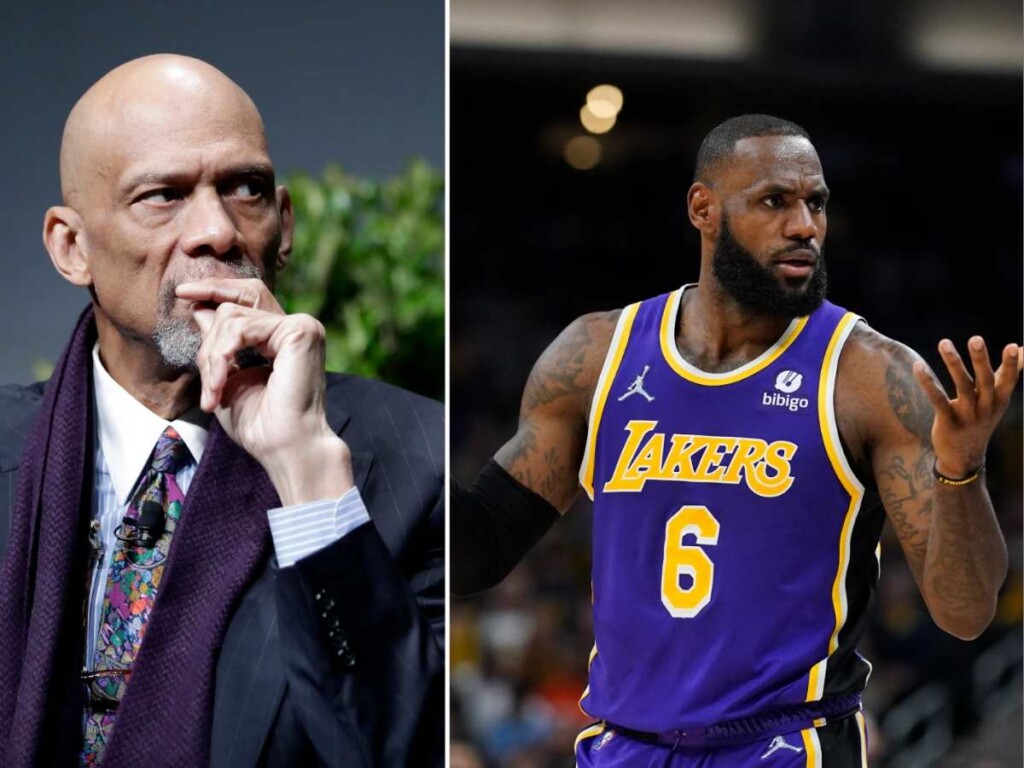 Just 158 points were needed for James to surpass Kareem Abdul-Jabbar as the NBA's all-time leading scorer going into Saturday night's game against the Boston Celtics. He had nine rebounds, eight assists, and 41 points for the night on 15 of 30 shooting (6 of 12 from beyond the arc).
Abdul Jabbar's all-time score is now just 117 points away from James. He continues to play fantastic basketball while swiftly approaching the scoring record. He is averaging 30.2 points through 40 games this season as of Saturday's game, which ranks third among all active players across his two-decade-long career in the league.
James' scoring average hasn't dropped below 20.9 points per game since he was a rookie. He has played more than 100 games less than his fellow Lakers great Abdul-Jabbar, but he's on course to surpass his record. Abdul-Jabbar scored 38,387 points in 1,560 games; James played in the 1,406th game of his career, this time against the Celtics.
In Case You Missed It:
Kyrie Irving tries to embarrass Kevin Durant by forcing him to wave at the crowd while the All-Star starting announcement
LeBron James nearly UNLEASHES his temper on hater during Clippers-Lakers showdown
Do follow us on Google News | Facebook | Instagram | Twitter
.