It's very rare for a player like LeBron James to lose his cool on and off the court. However, that was not the case with the star player after the Los Angeles Lakers lost the game against the Los Angeles Clippers on Tuesday. TMZ released a video of James, going into the Locker room after the loss but after a fan apparently hackled him for the loss, the NBA star lost his cool. After the fan tried to disrespect Bron, he forced his way towards the fan to even things up, but the security got hold of him.
James scored game-high 46 points and fought valiantly against the Clippers, who were raining three from everywhere on the field. While the Clippers have a deep roster who excellent three-point shooters, the Lakers lack that depth. Being one of the worst three-point shooting teams in the league, they attacked LeBron and Co. from everywhere. However, it was once again a historic night for the 18 x All-Star, who shot career-high nine three-pointers from beyond the arc.
After the loss, the tension was definitely boiling from the Lakers, who have lost their past 10 consecutive games since Tyronn Lue took over as Clippers' head coach. For James, it wasn't just the frustration of loss, but also his 46 points going into the garbage can. A fan, for whatever reason, decided to irk the superstar by trolling James in an unusual way. "Hey LeBron, you better get this sh*t together with that receding-a** hairline," the fan yelled. He again yelled, "Look, he mad, look at him! You sick!"
Related: "He's just making it look easy," Shannon Sharpe SHUTS DOWN Floyd Mayweather
LeBron James and the Lakers just got deeper with the addition of Rui Hachimura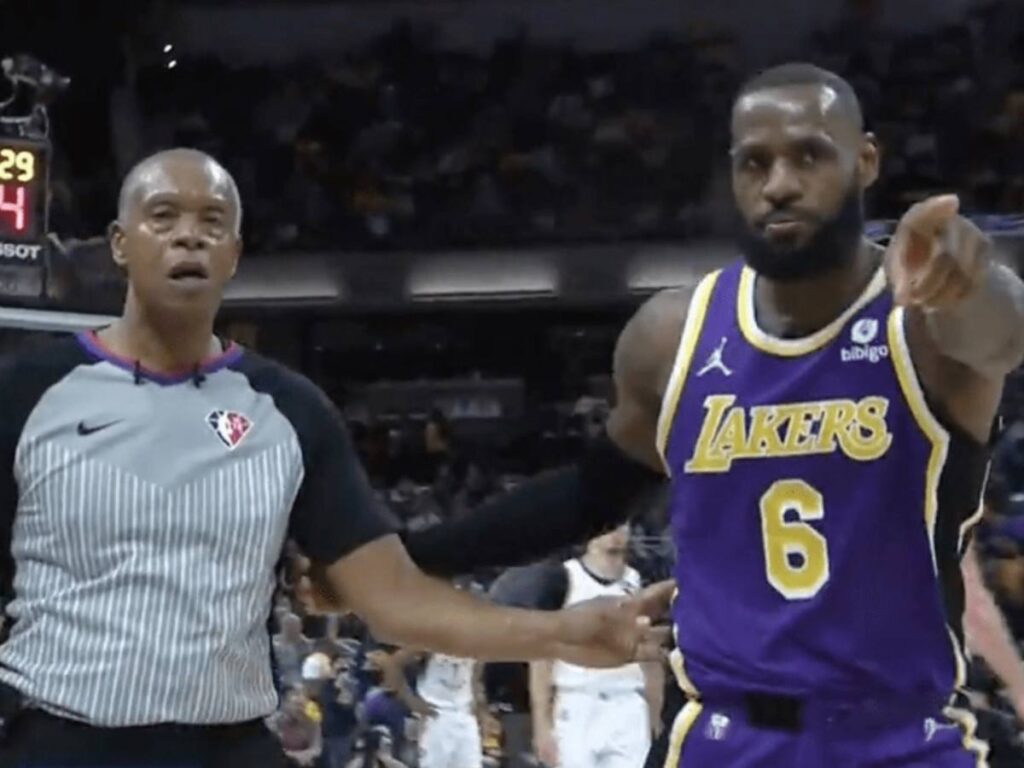 Amidst the failing season of the Lakers, a pinch of good news came after the team signed Rui Hachimura, from the Washington Wizards. The big man was traded from the Wizards fro. Kendrick Nunn and 3 second-round picks. The move though does not give the Lakers a shitting depth, but their defense in the paint is sure to get elevated with Rui's addition. The former Wizards player can also give the Lakers a big spacing option when James tried to get into the paint.
Hachimura's game is not limited to his presence in the paint. He is well capable of shooting mid-range and three-point shots from the field. He is also one of the efficient corner shooters from beyond the arc. The addition of another big man on the roster with the talent of such kind can definitely space the floor for other players. Most importantly, he has two of the best passers the game has ever seen in James and Russell Westbrook. However, it remains to be seen how Darvin Ham uses his new player on the roster.
In Case You Missed:
"This has to be demoralizing for the opposing team," Fans praise LeBron James' 1000 IQ play that resulted in Lakers' outstanding victory over Blazers
"Get the GOAT some help" Fans in utter DISMAY as LeBron James' historic 46-point game gets discarded against Clippers
Do follow us on Google News | Facebook | Instagram | Twitter