If anyone thought that Los Angeles Lakers win against the Portland Trail Blazers was mere luck, they are flat-out wrong. They fought throughout the game, starting in the 3rd quarter. However, the wizardry of LeBron James was off the charts which helped the Lakers by hunting down Damian Lillard on every single play. Before LeBron entered the game late in the 4th quarter, he perhaps sat and studied the game in the meantime.
LeBron made Lillard his target and hunted him throughout the last 5 minutes of the 4th quarter which generated points for the Lakers. With 5.56 remaining on the clock in the 4th quarter, he found Lillard guarding Troy Daniels under the basket. He called Daniels to put a screen on Josh Heart, which brought Dame to the top of the key as well. With the screen on Heart, Lillard had to switch to James. With weaker players guarding him, LeBron drove to the basket attracting 4 players on him, leaving many open. The Lakers star threw the ball to Dennis Schroder, who then drained an open three-point shot.
The basketball savant drew the same play on the next chance, but this time he drove to the basket and drew a foul on Lillard. Again, on the next play with over 3 minutes remaining, he told Patrick Beverly to run to the left corner and brought Schroder for the screen, which again brought Dame to guard him. However, this time he was doubled with Jeramy Grant also defending him. The King threw the ball to open man Dennis, who made the three-point shot again.
Related: LeBron James and Thomas Bryant lead the Lakers from their worst quarter in franchise history to their second-biggest halftime comeback against Blazers
Fans react to Lebron James hunting Damian Lillard on every single play in the late 4th quarter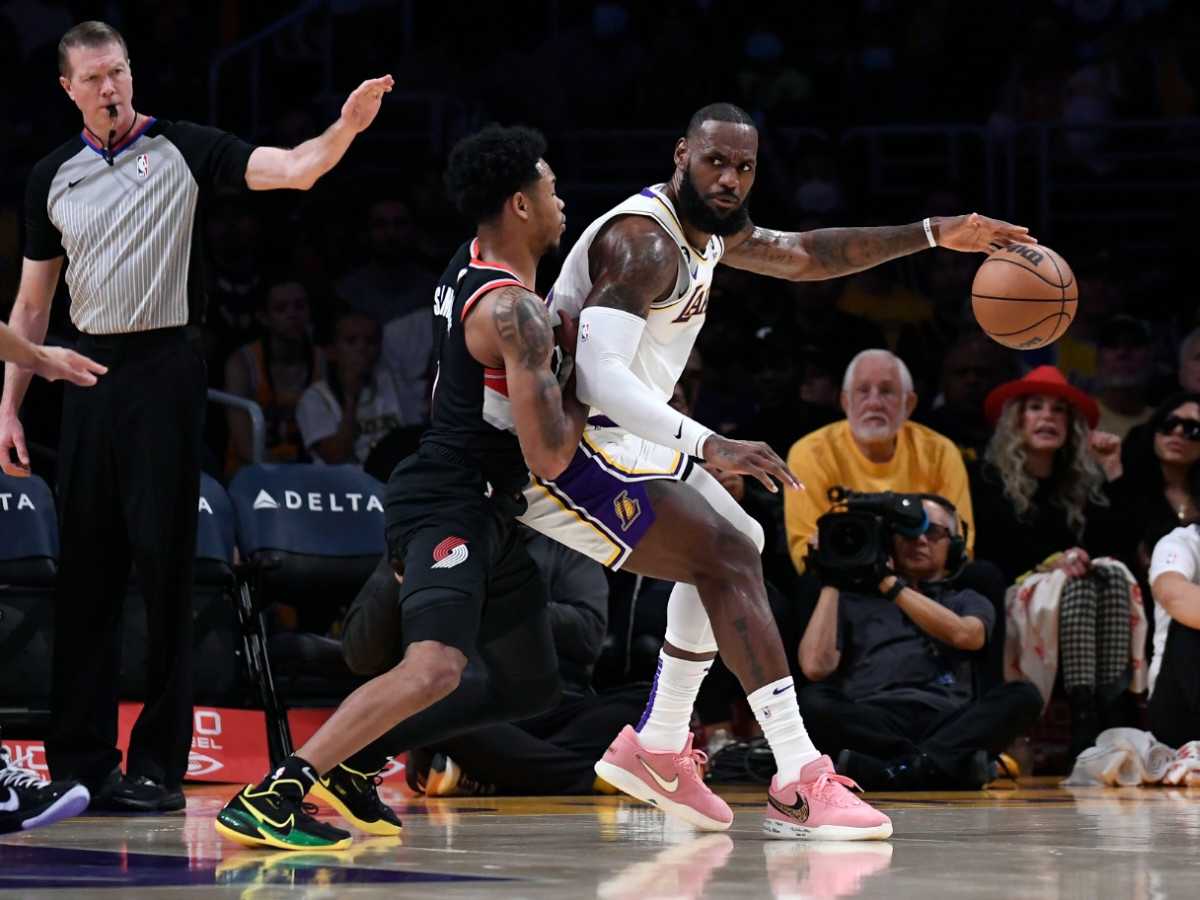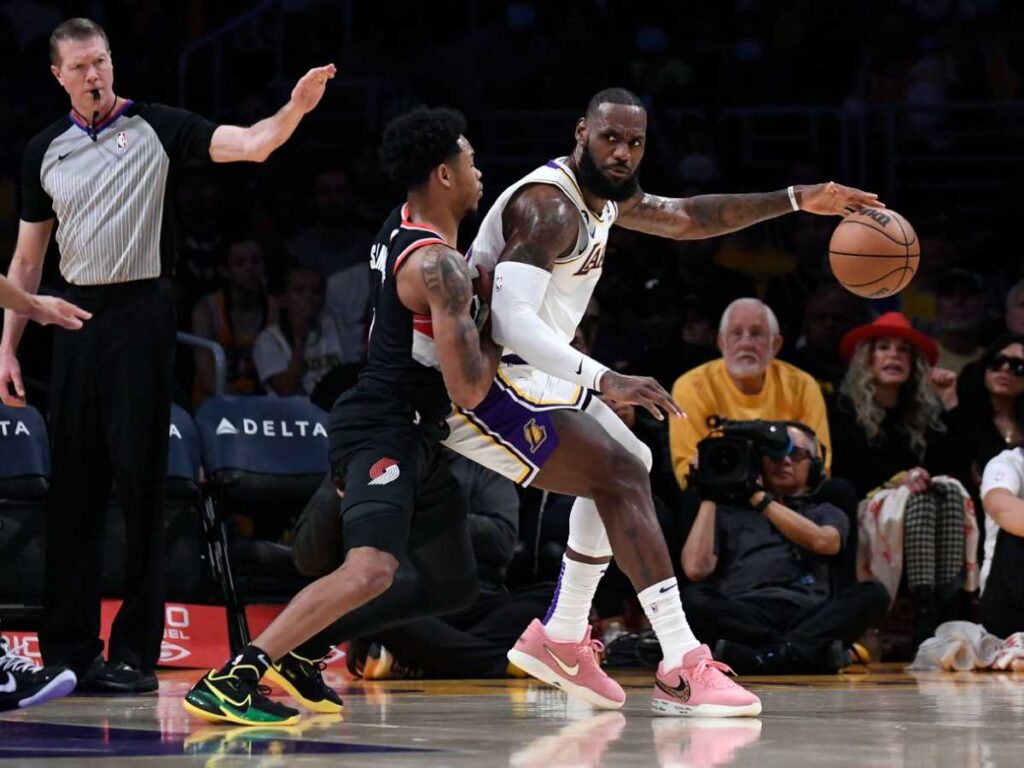 At one point, the Blazers even knew the play but the star players still took out his prey just like that. There is a reason that many call him the greatest basketball mind to ever play the game. After seeing LeBron picking apart the Blazers just with his mind, the fans were all in awe of the King. Reacting to his live chess game on the court, one of the fans wrote on Twitter, "this has to be demoralizing to the opposing team." Another fan wrote, "Bron is absolute savant of the Game of Basketball. He is so cerebral with it." Here are some more fans' reactions on Twitter;
There is a reason that many call him the greatest basketball mind to ever play the game. The basketball mind if LeBron James is a legend in the NBA. Everyone remembers the time when he told a Raptors player where that poor man was supposed to stand on the court, that too on a particular gameplay. In the 2020 NBA Finals, Erik Spoelstra noticed that the 4x NBA champion was bluffing the bluff that he had put as a bluff.
In Case You Missed:
"LeBron's had the greatest career," Sixers Head Coach Doc Rivers sends out a mixed take on GOAT debate featuring LeBron James and Michael Jordan
"Play physical," Dillon Brooks makes big statement on stopping LeBron James after Lakers-Grizzlies showdown
Do follow us on Google News | Facebook | Instagram | Twitter