Los Angeles Lakers marquee figure LeBron James missed several consecutive games for his team due to an injury. Being sidelined, many were worried on how the team will cope in his absence. However, the LA Lakers have slowly started getting back on track, raising questions about whether the franchise is better off without LeBron. Former NBA player Jay Williams rubbishes these talks and openly threw light on LeBron being an essential player for his team.
Jay Williams was talking on a show, where he quoted, "Look, I'm, I'm glad Anthony Davis has been playing out of his mind. He's playing like that top five player over the last five games that we had talked about when he first came over to the Lakers organization and I get that sometimes match-up wise, they win games."
The former Bulls player added, "Stop acting like this team will better without LeBron James. Can they increase the pace of their game or the fact that sometimes the ball dies in his hands, Yeah but I'm never gonna say a team's gonna be better without LeBron James being on the court, that's just dumb."
Since LeBron has been sidelined, Anthony Davis has stepped up and performed like a beast. He is averaging 33.2 points, 17.4 rebounds, 2.2 assists, 2.2 steals, and 2.6 blocks for the last five games.
Also read Tyronn Lue pocketed $200 each from LeBron James and Cavaliers players to motivate their NBA Finals Game 7 victory
LeBron James returns as the Los Angeles Lakers thump San Antonio Spurs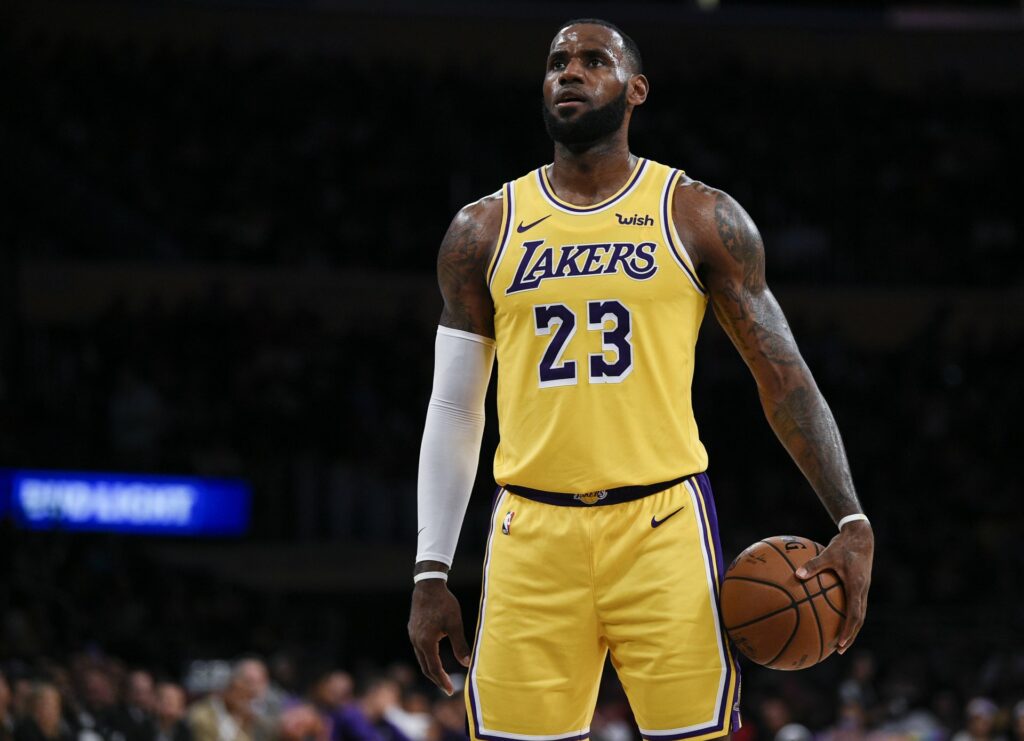 The LA Lakers star LeBron James returned to the starting line-up as his team registered a comprehensive win against the San Antonio Spurs 105-94. LeBron missed a few games as he suffered from a strained left adductor and was made to sit out. Making his comeback King James scored 21 points, 8 for 17 from the field, and had eight rebounds and five assists.
Anthony Davis elaborated on his 'beast' mode as he nailed 25 points, 15 rebounds and four assists. Davis averaged 31.8 points and 17.4 rebounds when LeBron was absent and fell five points short of his fifth straight 30/15 game. This was Spurs' seventh straight defeat, making it the second-longest losing streak in this NBA season.
Talking about the individual performances – Jones had 19 points for San Antonio, Devin Vassell added 18, and Keldon Johnson added 15 points to the team's tally. The Lakers registered their sixth win of the season after having a miserable start. The Spurs have lost 13 of their 14 games after beginning the season on a high with a 5-2 record. The teams will face off each other again in their next match.
Also read Shaquille O'Neal pressurised Anthony Davis to not leave #1 tag even when LeBron James return for Lakers
Also read WATCH: Shai Gilgeous Alexander slices Nuggets defender's ankles with lethal crossover, commands him to mop the floor
Do follow us on Google News | Facebook | Instagram | Twitter