Giannis Antetokounmpo recently underwent a cleanup surgery on his left knee and has been in recovery since. This caused him to miss the chance to play for Greece in the recent FIBA World Cup. He had been experiencing discomfort in his knee since the offseason began, leading to the necessary surgery. Judging by his recent Twitter post, where he shared a photo of himself dunking, it appears he has made a strong recovery and dispelled many false reports.
Despite facing a knee injury, Giannis maintained his sense of humor. To put an end to the rumors about his health, he took to Twitter, posting a picture of himself dunking with the caption, "Man I can still dunk!! We gonna be good 😂." This reassured fans who were concerned he might be sidelined at the start of the season.
During November, Giannis missed some games, and he was absent for five consecutive games in December due to the injury. Despite this, he played through the discomfort, ultimately missing 19 games over the regular season. Additionally, he encountered a back injury in the first round of the playoffs, a significant factor contributing to the Milwaukee Bucks, considered title favorites, being eliminated in the first round.
Also Read:"Who the f**k you going to do the moves on?" – 2-Time MVP gets HUMILIATED by Gilbert Arenas for charging $50k for workouts
Giannis Antetokounmpo hopes to win another championship whether in Milwaukee or somewhere else
After having back-to-back disappointing playoff performances with the Milwaukee Bucks, Giannis is fired up to come back and win the championship next season as he has said before, he wants to be a winner and wants to win the NBA championship again. He has also said that Milwaukee isn't necessarily the only place where he could possibly see himself winning.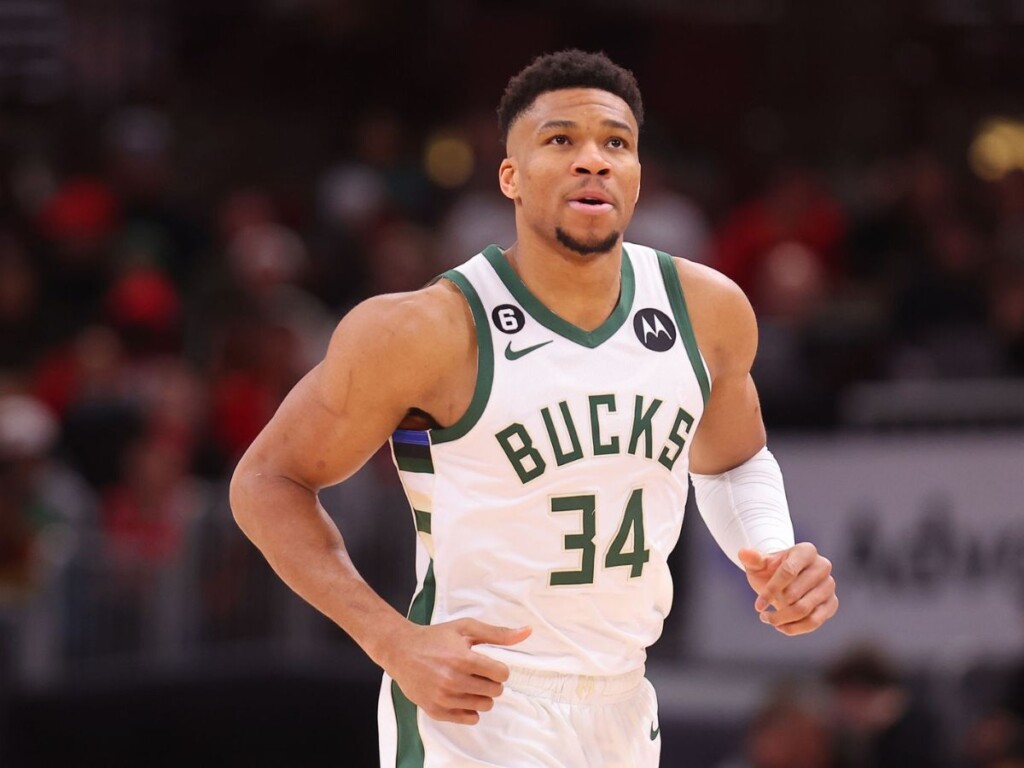 Giannis has said that if his teammates in Milwaukee refuse to put in as much effort as him and give their best to win the championship, it isn't the environment in which he sees his future. With his best teammates in Jrue Holiday, Brook Lopez and Khris Middleton aging and being injury-prone with a decreasing level of play and locked into long contracts, it becomes hard to say that Giannis will be a Milwaukee Buck for a long time.
In Case You Missed: