Kyrie Irving was traded to the Dallas Mavericks on 6th February and Charles Barkley was not a fan of the trade. Irving handed in a trade request for the 2nd time in his Nets career and finally got his way. Charles Barkley had a lot to say about this trade on Mad Dog Sports Radio.
"I'm not a Kyrie guy. I mean, at some point you've got to look yourself in the mirror and say, 'If everybody's always talking bad about me maybe I deserve some blame'", said Barkley on Sirius XM. Barkley is not impressed with the way Kyrie had handled himself throughout his career. His main gripe with Kyrie stems down to self-reflection. Barkley feels that he does not realize when he is in the wrong and needs to introspect.
Barkley feels Kyrie has too many 'yes men' around him and needs people to correct him. "You got to surround yourself with people who are going, to be honest with you", said Barkley when talking about Kyrie's tweets. Kyrie Irving has always maintained that he is about love and peace but the Nets would think differently as he has essentially broken down a potential championship run because of his demands.
Also Read: "I'm a Kobe guy," Cam Thomas not excited to join LeBron James in the elite company after dropping 47 against the Clippers
Kyrie Irving has a chance to prove Barkley wrong and start afresh at Dallas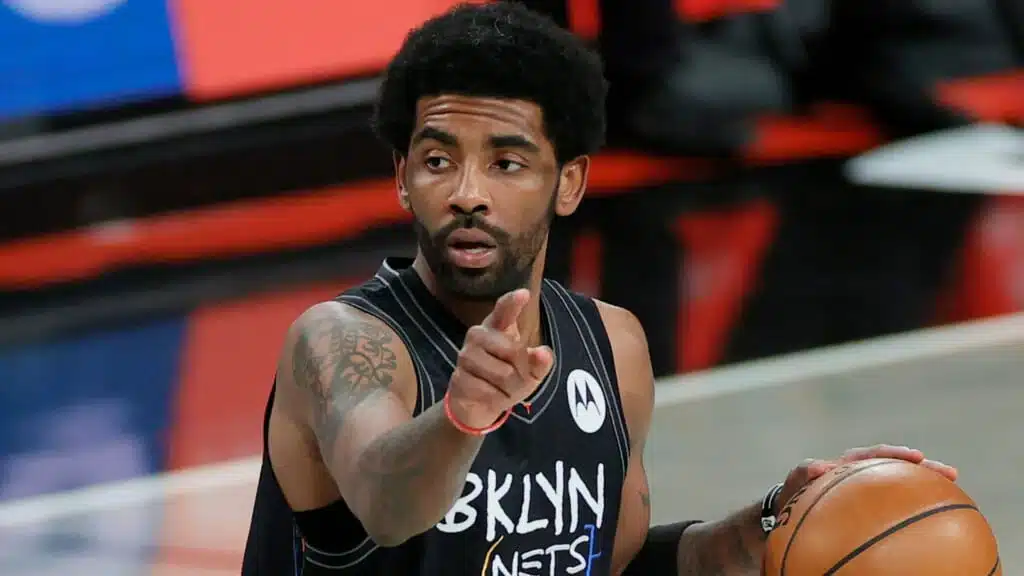 The entire league is lambasting Kyrie over his decision to demand a trade. However, he has a chance to prove everyone wrong as the Mavericks become a serious contender with him. Luka and Kyrie do have similar playstyles and it is an important topic as Barkley pointed out in his interview. Kyrie has a usage rate of 29.8% this season and Luka is second in the league with 38.3%. Both of them demand the ball a lot and it can cause difficulties initially.
Kyrie has been in great form this season and is an all-star starter along with Luka. If he can put together a championship run maybe all his Brooklyn antics can be forgiven. Luka and Kyrie do have the tools to make this season a championship-winning one for Dallas. However only time will tell how good this trade was.
In case you missed it:
Despite making $100 million, why Karl Malone rejected paying $125 in child support to Gloria Bell?
'Don't have a clutch gene," Scottie Pippen once blamed Michael Jordan for a lack of clutch moments
Do follow us on Google News | Facebook | Instagram | Twitter