The top-seeded Purdue University Boilermakers were defeated by the Fairleigh Dickinson University (FDU) Knights by a score of 63-58 in a shocking victory. Just twice, in the existence of the NCAA men's championship tournament, has a 16th-seed defeated a 1st-seed, making this triumph historic.
The first time this occurred was in 2018, when Virginia was defeated by the University of Maryland-Baltimore County. Down by three points with less than ten seconds left in the game, Purdue missed a crucial three-point shot that would have tied the game, allowing FDU to make two free throws and secure the win.
Tobin Anderson, the Knights' head coach, praised his team's commitment and fervent desire to compete after the victory and expressed his respect for their efforts.
"I love our guys. They're tough. They're great. They played their tails off. That's an unbelievable win. It's unbelievable. We shocked the world."
FDU's win comes after a remarkable turnaround season in which they improved from a 4-22 record last year to a 20-15 record this year. The Knights' victory also marks the second time in NCAA tournament history that a Northeast Conference school has advanced to the next round, with the first time occurring in 1980, when Iona accomplished the feat.
Related: Paige Spiranac enjoys NCAA's March Madness, lures fans in with Tweet
FDU's historic upset shocks fans and predictors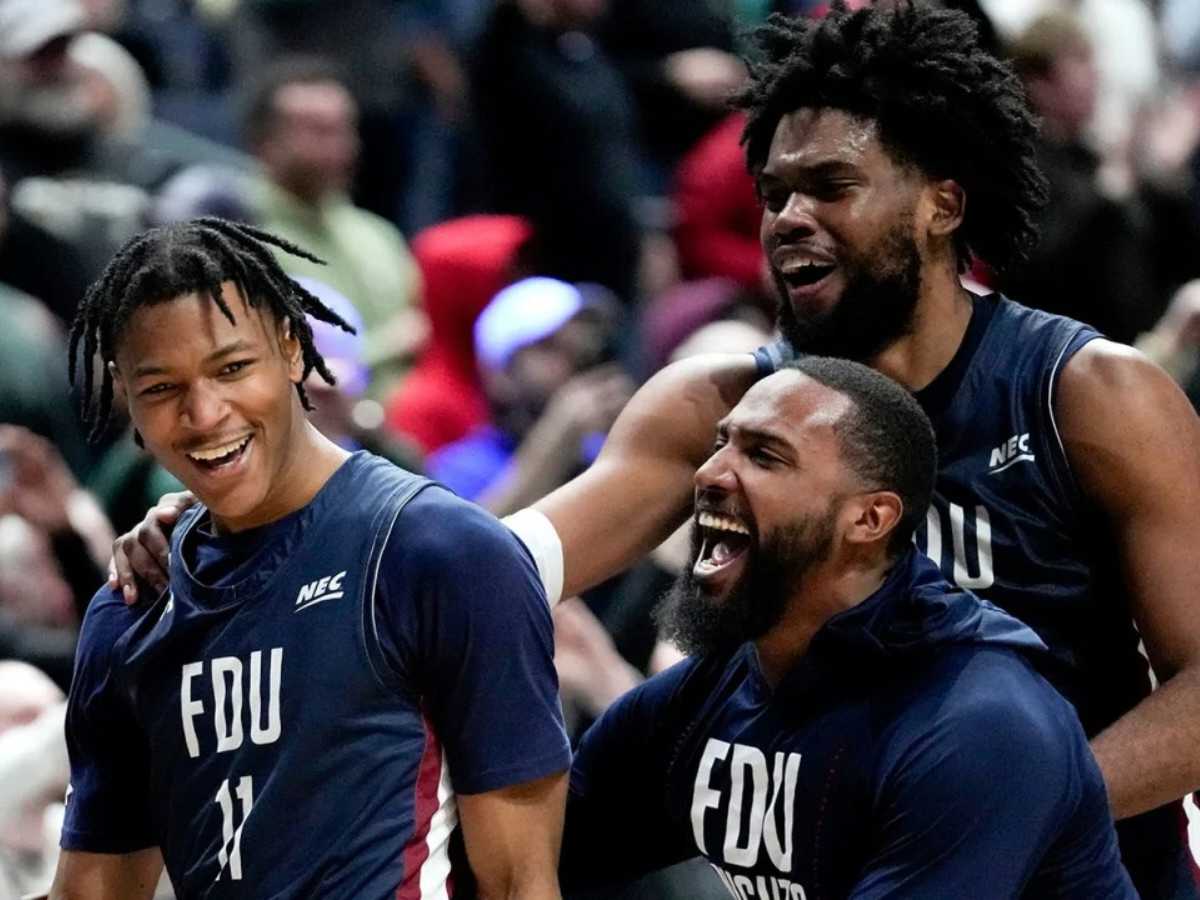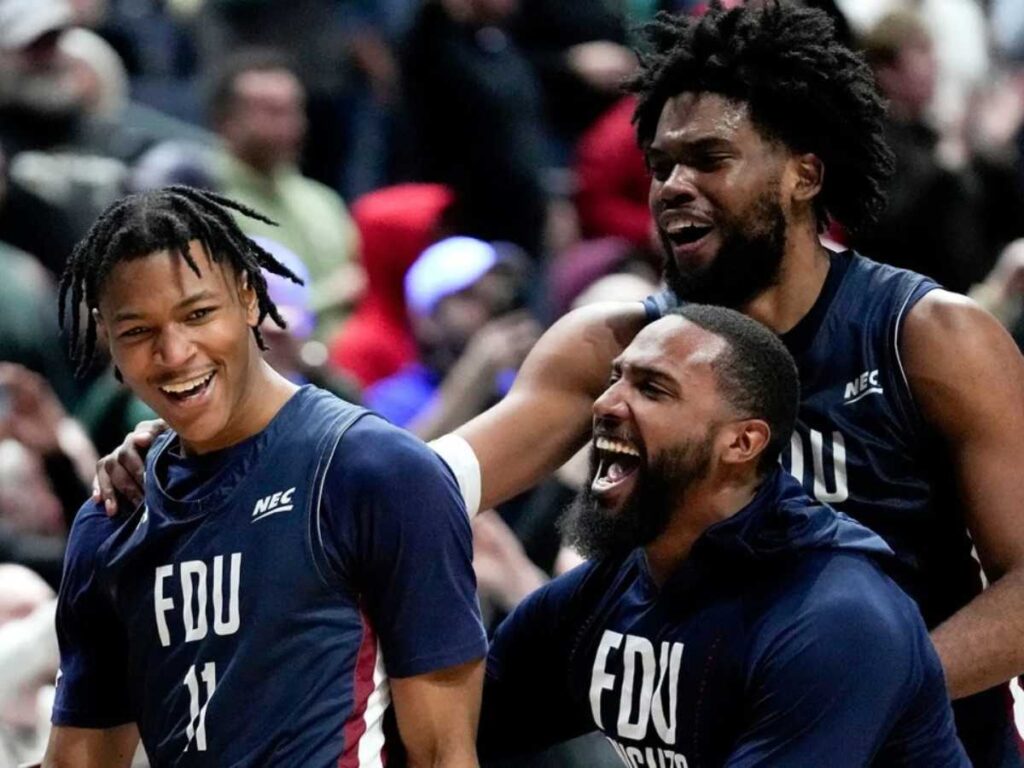 Few people expected FDU to defeat Purdue, since only 2.36% of participants in the NCAA Men's Bracket Challenge Game predicted it. The prospects of anyone filling out a perfect bracket, which is almost unachievable even for highly knowledgeable basketball fans, were also destroyed by this unexpected upset.
FDU, despite being considered the weaker team, had confidence in their skills and were fully ready to confront Purdue. According to Demetre Roberts, the guard, they were prepared to face them directly.
"Our job is to come in the game and throw a punch. We knew they were going to throw multiple punches, just throw a punch back. We knew what type of game this was… we showed why we belong here. Credit to Purdue, but we did what we had to do and now we're on to the next one."
The winner of the match between Florida Atlantic and Memphis will be the opponent for FDU on Sunday. FDU's amazing triumph over Purdue in the last round established their potential to fight and thrive in the March Madness tournament.
This outcome indicates that FDU should not be underestimated, and that unexpected results can happen during the tournament.
In case you missed it:
"F**k it changes!" Giannis Antetokounmpo blatantly shares his frustration with the MVP race
"You don't have to be the star, just get that ring" – Chris Broussard gives advice to Russell Westbrook for his time at the Los Angeles Clippers