Memphis Grizzlies star Ja Morant got back at former NBA legend Charles Barkley after he criticized him. The Memphis faced their sixth loss of the season against the New Orleans Pelicans. Ja Morant scored game-high points, but they weren't enough to overtake the Pelicans.
Ja Morant re-tweeted his response, "Kneepads," to Charles' statement when he said, "The next evolution for Ja is he's gotta make players around him better… I don't think he's added that to his game yet." Morant scored 36 points on 13-for-27 from the floor, adding eight rebounds, four assists, and three steals in the defeat to the Pelicans. Anyone could agree that indeed it was an incredible performance.
The Grizzlies had an incredible run last season even if Morant was missing from the line-up. A lot depends on players' timely form. It's mainly imposing what they accomplished last season as all their players were in good form, considering Ja Morant missed so much being injured. But they are a team who should perform much better when Morant is in the ranks. It will not be wrong to say that the team might be underperforming because Ja has to carry the load single-handedly.
Also read "He tried to do that Dame sh*t" Fans react as Ja Morant miserably FAILS to distract Jayson Tatum mid-game as Celtics overcome Grizzlies
Charles Barkley calls out Ja Morant to make players better around him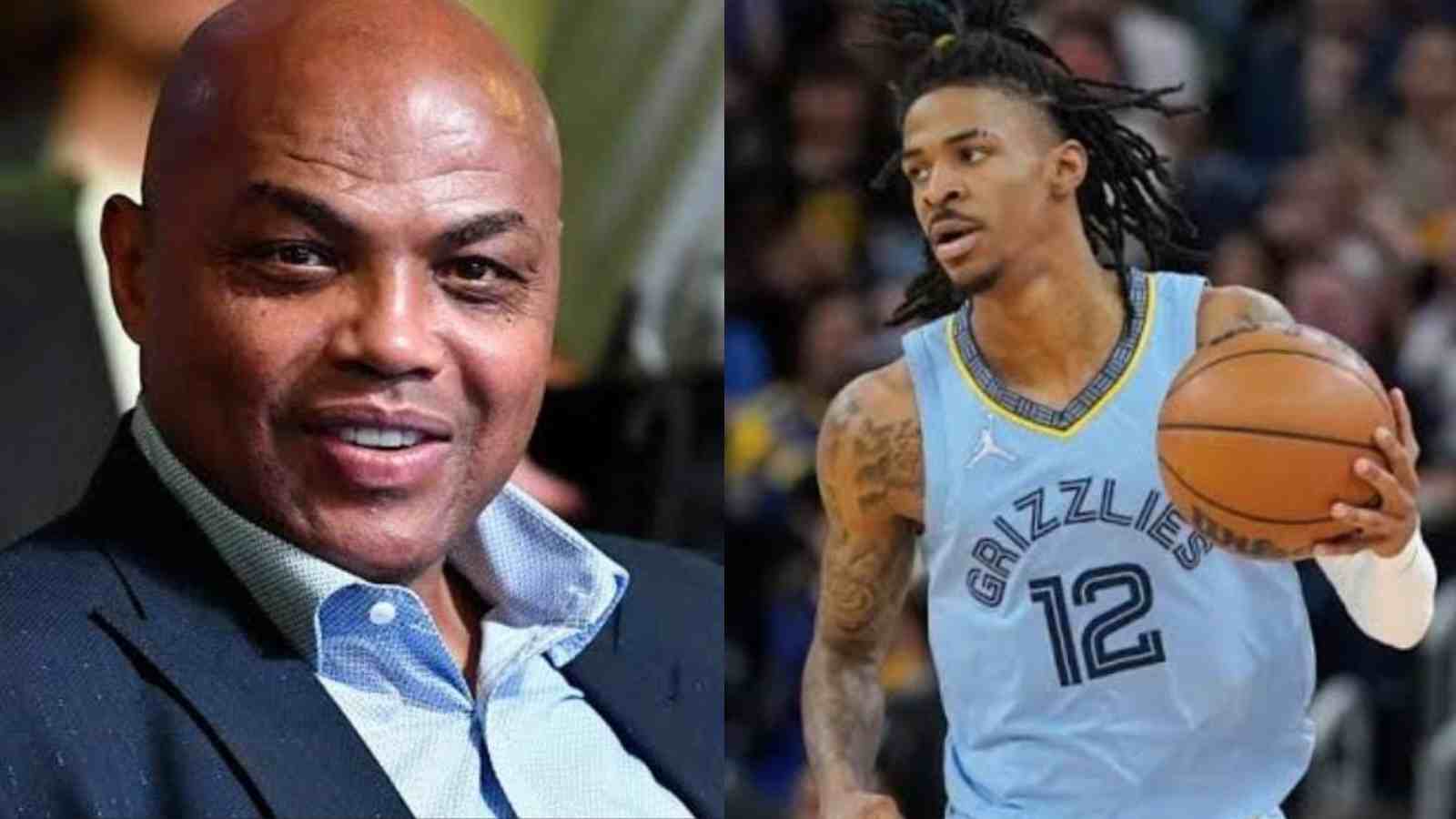 As mentioned above, former NBA player Charles Barkley mocked Memphis Grizzlies superstar Ja Morant as he stated that Morant is a big game player. Still, he should help his teammates around to get better to evolve to the next level. Charles made this statement during the game's half-time on the TNT broadcast, where he is an analyst. Many from the NBA world might not have agreed with Charles' comment as Ja is performing well individually, and is also staying on the winning end.
But a few bunches of people like Barkley thinks a player evolves, when he helps his group of people to get better and carries them together to achieve more success. The Pelicans, playing without their star Zion Williamson, managed to beat the Grizzles 113-102. CJ McCollum scored 30 points, and Brandon Ingram and Larry Nance Jr. added 19 points each.
Morant was the top-scorer for Memphis, while Dillon Brooks added 19, Brandon Clarke had 15 points, and 13 rebounds, and Jaren Jackson Jr. had seven and six rebounds in 25 minutes. It can be said that Memphis has had a relatively good season so far, winning nine and losing six of the fifteen games they have played. Their next game is against the Oklahoma City Thunder, and the franchise will be looking to make a comeback by registering a comprehensive win.
Also read "I'd put him over Jokic" Stephen A. Smith calls Joel Embiid as the best big man in the NBA
Also read "When you're a celebrity, you can't do that" $4.8 Billion worth NBA owner breaks silence on Kyrie Irving's fiasco
Do follow us on Google News | Facebook | Instagram | Twitter