Ja Morant has had a meteoric rise to NBA superstardom. He won rookie of the year, is a 1x all-star, made 2 all-nba teams. He won the Most Improved Player award last season and is the best player on the #1 team in the western conference.
One of the most popular players in the league, it was only a matter of time before Morant got his own signature sneaker. He has had a footwear deal with Nike since 2019 and his first sneaker looks like it's dropping on Christmas Day.
Ja's Nike logo was teased recently on the Grizzlies' twitter account and it sparked a lot of interest from fans. Those with a keen eye caught the logo on his trackpants as the team posted pictures of the players getting ready to travel.
Ja Morant's first signature shoe dropping on Christmas!? 👀🎄

(via jamorant/IG) pic.twitter.com/iBgjgxmkUb

— Bleacher Report (@BleacherReport) December 25, 2022
The Grizzlies star becomes the newest in the line of greats with a signature sneaker line with the US apparel giant. The Nike Ja 1 will surely be one of the best-selling sneakers in the game owed to Morant's flashy and attractive style of play.
Also Read: "We want to get our lick back," Ja Morant hypes up Christmas-Day showdown against Stephen Curry-less Golden State Warriors
Ja Morant amongst hall of legends with his own Nike shoe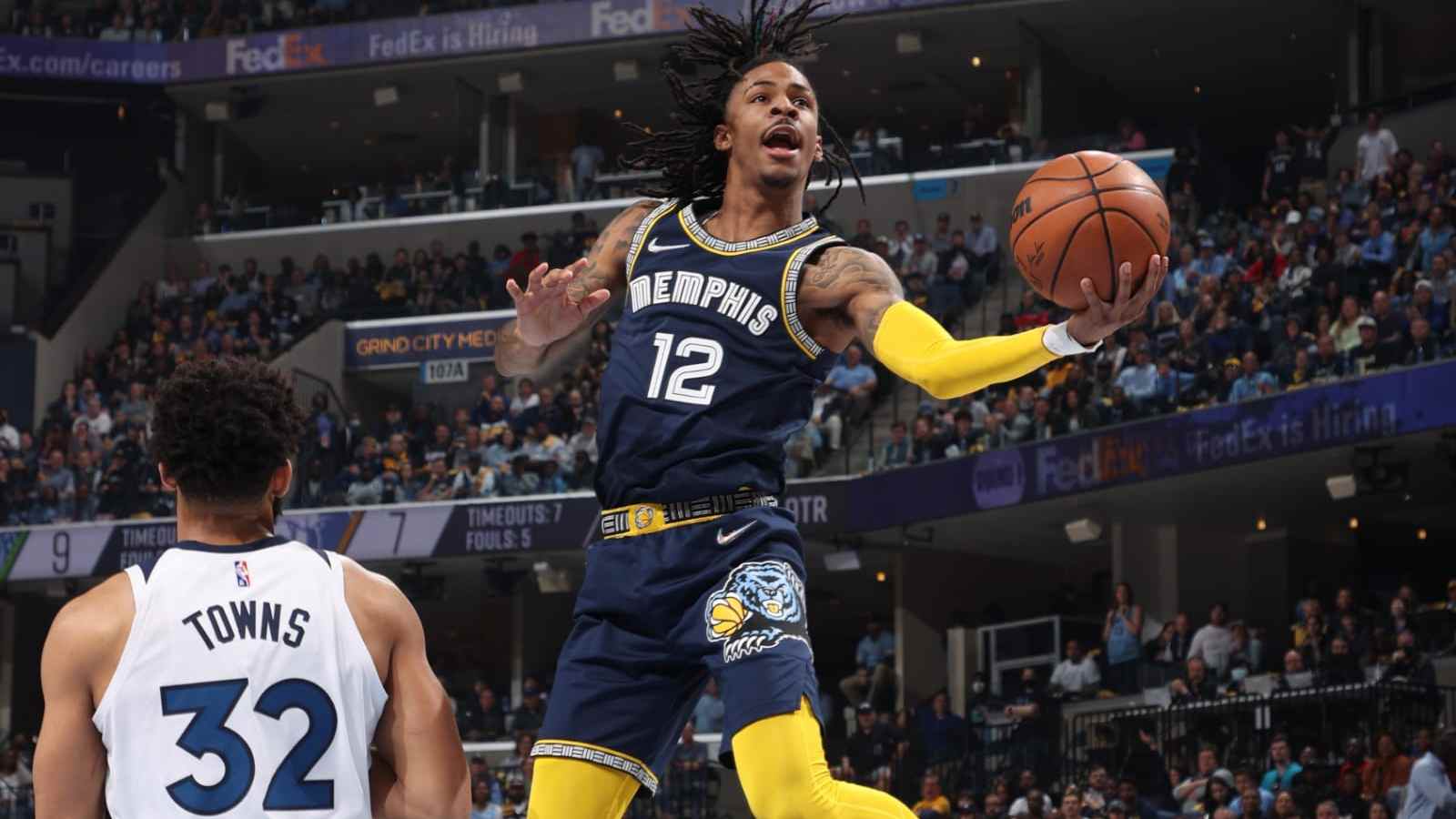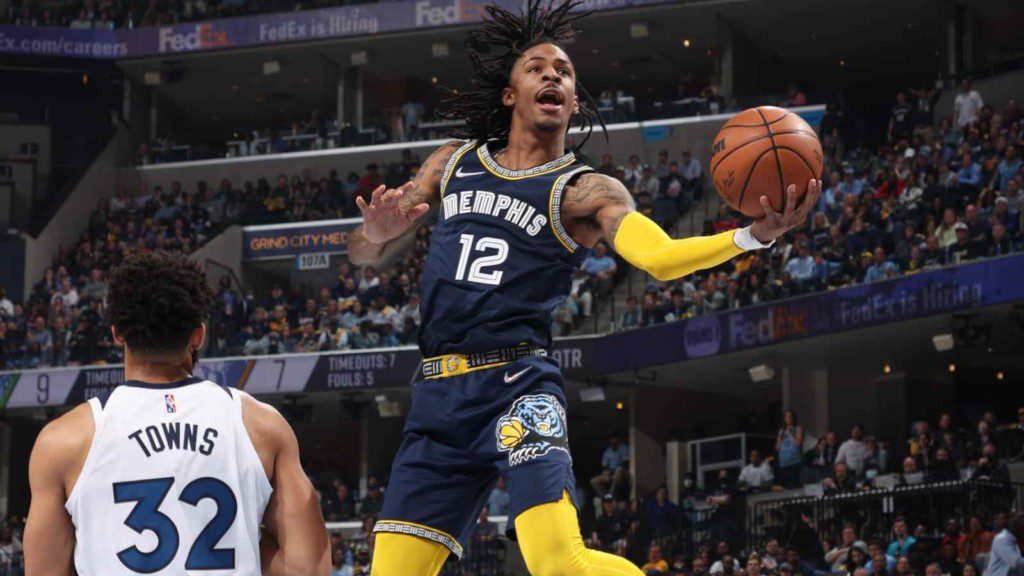 Reports of Ja Morant's own sneaker came out about 3 weeks ago when the company terminated it's relationship with Kyrie Irving. The hole left by the Brooklyn Nets guard was a big one to fill. Morant is more than capable though, arguably already being as popular a player as Kyrie has ever been.
Some of the names that Ja will be joining as an athlete with a Nike signature shoe are Paul George, Kevin Durant, Giannis Antetokounmpo and LeBron James. And that is only the active ones. In the past the most notable names that struck a deal with the brand are of course Michael Jordan and Kobe Bryant.
The new Ja Morant Nike logo and clothing has dropped 👀 pic.twitter.com/TNBHOKVuKm

— Kicks (@kicks) December 20, 2022
Morant has so far held up under the pressure of being signed to Nike. Depending on a person's viewpoint on Zion, Morant is probably the best player from his draft class and he's exactly the kind of personality that brands like Nike and teams in the NBA want to represent them. The Nike Ja 1 just adds to the growing legend of Ja Morant.
Also Read: Kevin Durant joins in Tyrese Haliburton hype-train by calling out Wally Szczerbiak
Also Read: LeBron James reveals his 'Greatest Ever' Christmas Day Game
Do follow us on Google News | Facebook | Instagram | Twitter