NBA Champion Jamal Murray and UFC Featherweight Champion Alexander Volkanovski have been friends ever since the former visited Australia for the promotion of the NBA. Murray was seen supporting his friend during his bout against Yair Rodriguez at UFC 290, where the champ KOed the challenger in a dominant fashion and solidified his legacy as the potential featherweight GOAT.
The two have been fans of each other ever since their first meeting and have been coaching each other in their sport. Murray has taken a keen interest in MMA especially and has practised it during the offseason. In a recent video posted by Volk on his YouTube channel, he could be seen taking on Murray in a friendly grappling challenge. The challenge for Volk who is 5'6" and fights at 145 pounds to takedown and submit Murray who is 6′ 4" and 210 pounds in 60 seconds.
It is expected that a UFC champion of any weight class could submit any challenger they face, but Murray is not any ordinary challenger. Murray gave his best and defended takedown attempts from Volk using his size and weight advantage giving the Featherweight champion a hard time. While Volk could've easily choked out Murray in a fight, as it was a friendly challenge, he went a little easier as he wouldn't want the reigning NBA Champion to get hurt right before the start of the season, the contest ended in a draw.
Also Read:Tyler Herro gives HILARIOUS response to surviving getting traded from Heat after Miami's Damian Lillard pursuit fails spectacularly
NBA Twitter make jokes after Alexander Volkanovski fails to take down Jamal Murray
A UFC championship is the highest honour a fighter can achieve in the sport of MMA. Alexander Volkanovski isn't just a UFC Champion; he's one of the most dominant champions in the sport's history and holds the No.2 Pound-for-Pound ranking in the UFC. However, after his unsuccessful attempt to take down NBA Champion Jamal Murray, the duo became the target of jokes by NBA and MMA fans worldwide. Here are some of the reactions: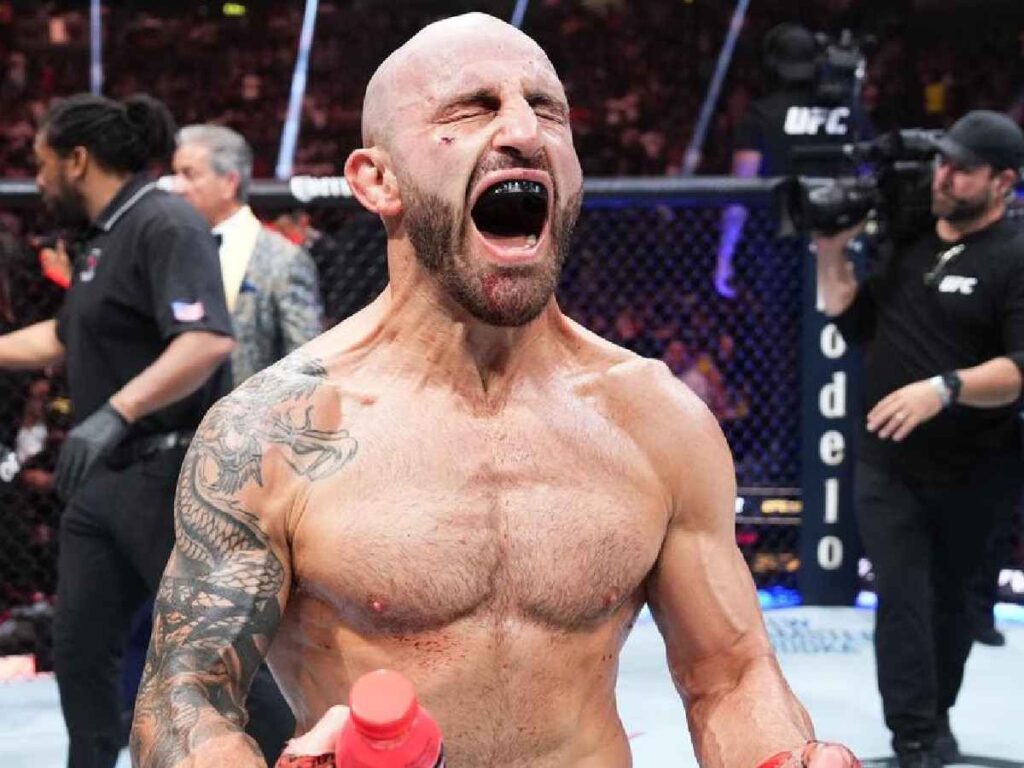 Nuggets fans would hope that Jamal Murray doesn't employ his newly acquired MMA skills on the court and continues to perform at the level he did in the playoffs.
The Nuggets are among the favourites to win the NBA championship next season, with the second-highest odds, trailing only the newly updated Milwaukee Bucks, featuring Damian Lillard and Giannis Antetokounmpo. As for Volk, fans hope he recovers quickly from his recent arm surgery, returns to the ring to defend his title, and perhaps even moves up to lightweight to pursue becoming a double champion.
In Case You Missed:
Do follow us on: Facebook | Instagram | Twitter
Follow FirstSportz on WhatsApp Channel