In a surprising turn of events, the Phoenix Suns have informed veteran point guard Chris Paul that they plan to waive him, making him a free agent this offseason. The decision marks the end of Paul's three-year tenure with the Suns, during which he played a crucial role in leading the team to the NBA Finals in the 2020-21 season.
The Suns' move to part ways with Paul indicates that they have their sights set on a new starting point guard, and ESPN's Ramona Shelburne has suggested that James Harden could be on their radar. Shelburne mentioned on ESPN 710's Mason and Ireland show that the Suns are a destination to "keep your eye on" for Harden's potential landing spot.
While it has been widely speculated that Harden's most likely options are the Philadelphia 76ers or a return to the Houston Rockets, there have been discussions about the possibility of him joining the Suns. Shelburne's remarks add further fuel to the speculation surrounding Harden's future.
The Suns' decision to part ways with Paul indicates that they are confident in their pursuit of an alternative option at the point guard position. "They don't do that unless they feel pretty good about somebody else," Shelburne said. James Harden's name has been circulating in the rumors, suggesting that there may be discussions in the works.
Related: James Harden to the Rockets? 76ers star UNSURE about future
James Harden's decision and the Suns' championship aspirations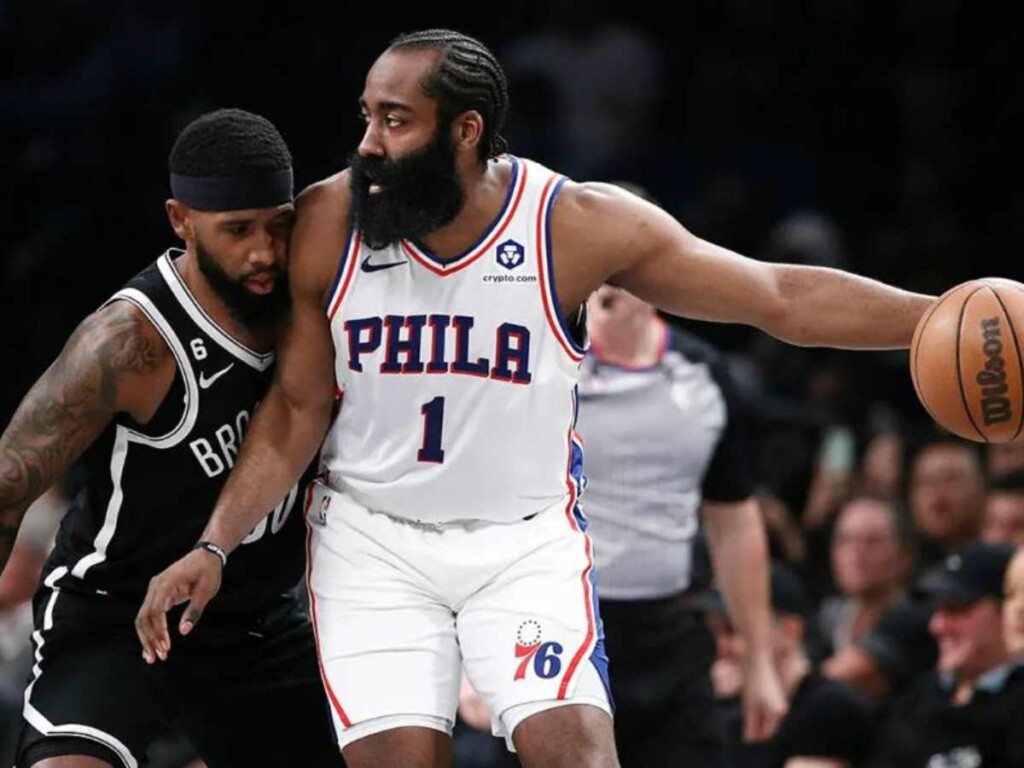 James Harden's future has been one of the most talked-about topics in the NBA for months, and his potential move to the Phoenix Suns would undoubtedly shake up the league. The Suns, who acquired Kevin Durant earlier this year to pair with their star guard Devin Booker, are committed to make a strong title run next season.
Harden's history of playing alongside Durant, particularly during their time with the Oklahoma City Thunder, makes him a seamless fit for the Suns' roster. The duo's previous chemistry and success together could be a significant factor in Harden's decision-making process.
While the Rockets have brought in Ime Udoka as their new head coach, their roster primarily revolves around a young and unproven core. On the other hand, the 76ers, despite having reigning MVP Joel Embiid and promising guard Tyrese Maxey, have faced consistent playoff disappointments in recent years.
Joining the Suns would give Harden the opportunity to contend for a championship alongside Durant and Booker. With the leadership of head coach Frank Vogel and the potential to utilize young center Deandre Ayton as a trade asset for further roster depth, the Suns present a strong case for Harden's consideration.
In case you missed it: