The Boston Celtics have two All-Stars, Jayson Tatum and Jaylen Brown, but they are not playing like a championship contender. The team is hovering around .500 and has been inconsistent on both ends of the floor.
Jaylen Brown has been having a career year, averaging 26.7 points on 49.3% shooting and 33.9% from three. He has shown that he can be a dominant scorer and a versatile defender. But his future in Boston might be in doubt, as some teams in the Western Conference are reportedly interested in trading for him this summer.
Sources around the league told Bleacher Report's Jake Fischer that the Sacramento Kings, the Oklahoma City Thunder, and the Houston Rockets will be among the teams that will pursue Brown in the offseason. All three teams are rebuilding and are looking for a young star to lead them. All three teams in the West are looking for a franchise player to build around.
The Celtics have invested a lot in Tatum and Jaylen Brown, who are both signed through 2024. They have been reluctant to break up their core, hoping that they can still compete in the East. But they might have to reconsider their options if they don't make any progress this season, or if they get an offer that they can't refuse.
Also Read: Kevin Durant SHOCKINGLY claims he prefers Thunder's current team to Russell Westbrook, James Harden, Serge Ibaka core
Why would the Celtics trade Jaylen Brown?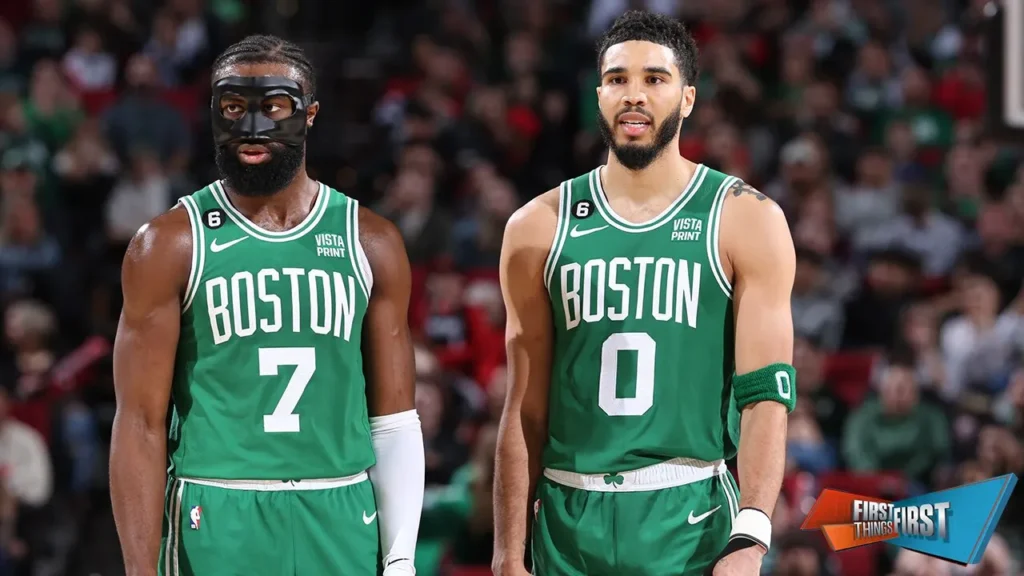 One reason why the Celtics might trade Brown is to improve their roster balance and flexibility. The team needs a better playmaker and a rim protector, but they don't have many assets or cap space to get them. Trading Brown could potentially bring back multiple players or picks that could help them address those needs.
Another reason why the Celtics might trade Brown is to avoid paying a huge luxury tax bill in the future. The team is already over the cap, and they will have to pay Tatum a max extension starting next season. If they keep Brown as well, they will have to pay him a max salary too when his contract expires. That would put them deep into the tax zone, which could limit their ability to improve their roster.
Trading Brown would be a risky move for the Celtics, as they would be giving up one of the best young players in the league. Brown has improved every year since he entered the NBA, and he has proven that he can be a leader and a star. He has also developed strong chemistry with Tatum, and they have been one of the most dynamic duos in the league.
The Celtics will have to weigh their options carefully before making any decision on Brown's future. They might still believe that they can turn things around this season, or that they can find another way to improve their roster without sacrificing their core. But if they do decide to trade Brown, they will have plenty of suitors in the West who are ready to make a deal.
In Case You Missed:
Suns HC Monty Williams left AMAZED by fans 'booing' Kevin Durant on his return to Oklahoma City
LeBron James defends 'CLASSLESS' Angel Reese after she mocked Caitlyn Clark in the NCAA women's basketball Final