Miami Heat star Jimmy Butler is not just a dedicated basketball player but also a passionate sports enthusiast. In a recent interview, Butler revealed that he enjoys watching various sports as part of his daily routine, finding inspiration from athletes who have excelled in their respective fields. From tennis to soccer, he appreciates greatness in all its forms.
Butler specifically mentioned three tennis players he follows closely: Alexander Zverev, Carlos Alcaraz, and the legendary Serena Williams. Their exceptional skills and relentless determination have captivated Butler, serving as a source of motivation in his own basketball career. Watching their matches and studying their techniques has become a routine for Butler, both on game days and during his off days.
However, it was Neymar Jr., the Paris Saint-Germain forward and one of the biggest stars in soccer, who received special recognition from Butler. The Miami Heat player expressed his admiration for Neymar Jr.'s talent and revealed that he is a close friend of the Brazilian superstar. Butler invited Neymar Jr. to watch the upcoming NBA Finals in Miami, emphasizing their bond and the impact Neymar Jr.'s highlight reels have had on him.
"He better be there. Ney, I know you are looking somewhere, you better be there," Butler called out to Neymar Jr. during the interview. "That's my guy. Part of my routine on game days and off days, I watch all types of sports of people who inspired me to be great. He is one of them. I have probably seen each of his highlight videos way too many times."
Related: "I don't need it" – Jimmy Butler GIVES UP his 2023 ECF MVP trophy with bigger plans in mind
Jimmy Butler's MVP performance in the Eastern Conference Finals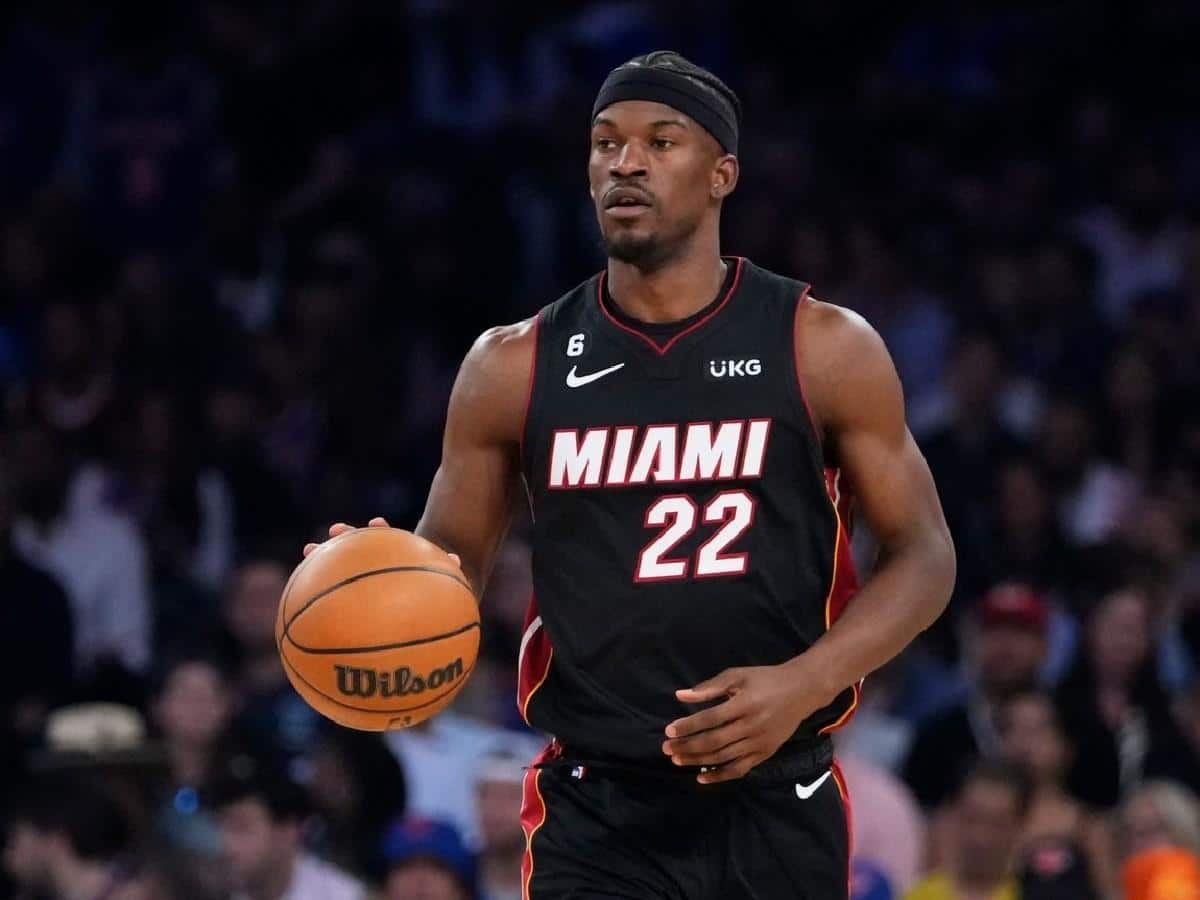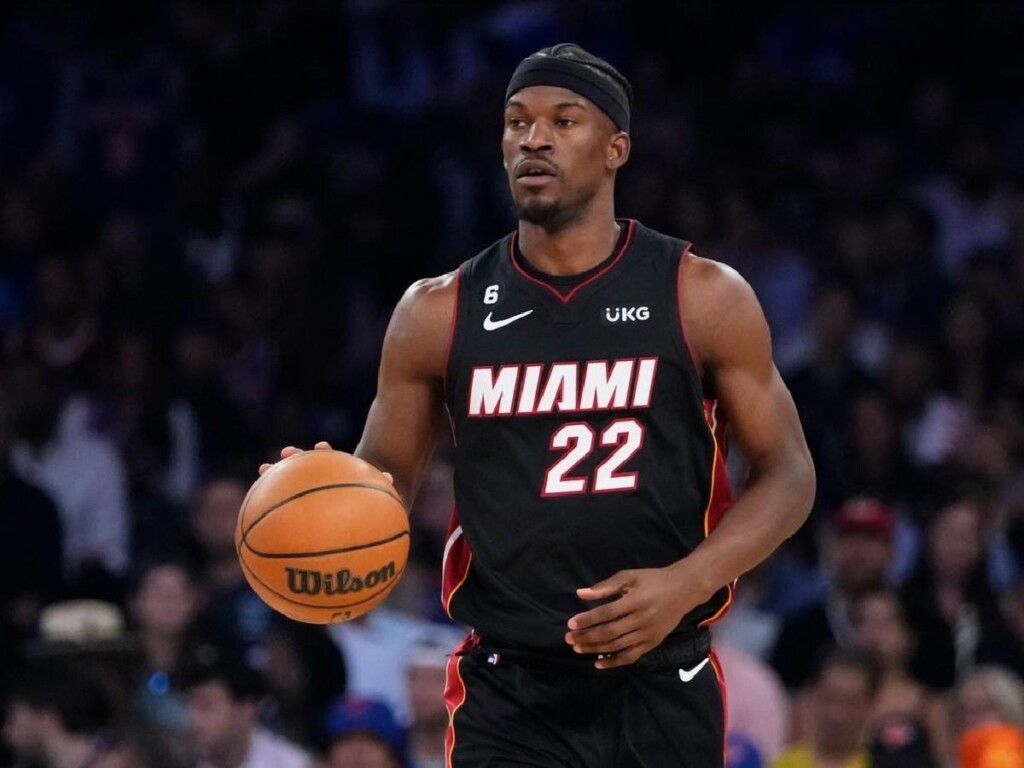 As Jimmy Butler's love for sports and admiration for fellow athletes continue to fuel his drive, he recently received The Larry Bird Trophy as the Most Valuable Player of the 2023 Eastern Conference Finals. Butler's exceptional performance helped the Miami Heat secure a thrilling victory against the Boston Celtics, advancing them to the highly anticipated NBA Finals.
Throughout the intense seven-game series against the Celtics, Butler showcased his versatility and leadership on the court. Averaging an impressive 24.7 points, 7.6 rebounds, 6.1 assists, and 2.6 steals per game, Butler proved to be an invaluable asset to the Heat. His scoring ability, defensive prowess, and ability to create opportunities for his teammates were crucial in securing the team's victory.
As the NBA Finals approach, scheduled to take place on Thursday, June 1, at 8:30 p.m. in Denver, Jimmy Butler's stellar performance and unwavering passion for sports position him as a formidable force on the court. With his friend Neymar Jr. cheering him on, Butler is confident in his ability to compete at the highest level and lead the Miami Heat to victory.
As fans eagerly await the start of the NBA Finals, all eyes will be on Jimmy Butler as he aims to continue his extraordinary journey and write his name in the records of basketball history. The upcoming series will be a clash of talent, determination, and sportsmanship.
In case you missed it: