Jimmy Butler, the star player of the Miami Heat, recently revealed that he had no use for his Eastern Conference Finals MVP trophy. After leading his team to the NBA Finals as an eighth seed—an impressive feat in itself—Butler decided to give the trophy to his father, showing his indifference towards individual accolades.
When asked by Malika Andrews about the whereabouts of the MVP trophy, Butler casually replied, "With my dad. I gave it to him. I don't need it." This gesture exemplifies Butler's single-minded focus on one ultimate goal: winning the NBA championship. The trophy, symbolizing individual success, holds little significance for him compared to the larger prize that he fight for.
Butler's mentality and dedication to winning a championship are what truly set him apart. Throughout the playoffs, he has shouldered a tremendous load, averaging an impressive 28.5 points, 7.0 rebounds, and 5.7 assists per game. The Miami Heat rely heavily on Butler's leadership, skills, and all-around contributions on the court.
Related: Shakira leaves cheeky hints of dating NBA Star Jimmy Butler on Instagram
Jimmy Butler's unwavering championship mentality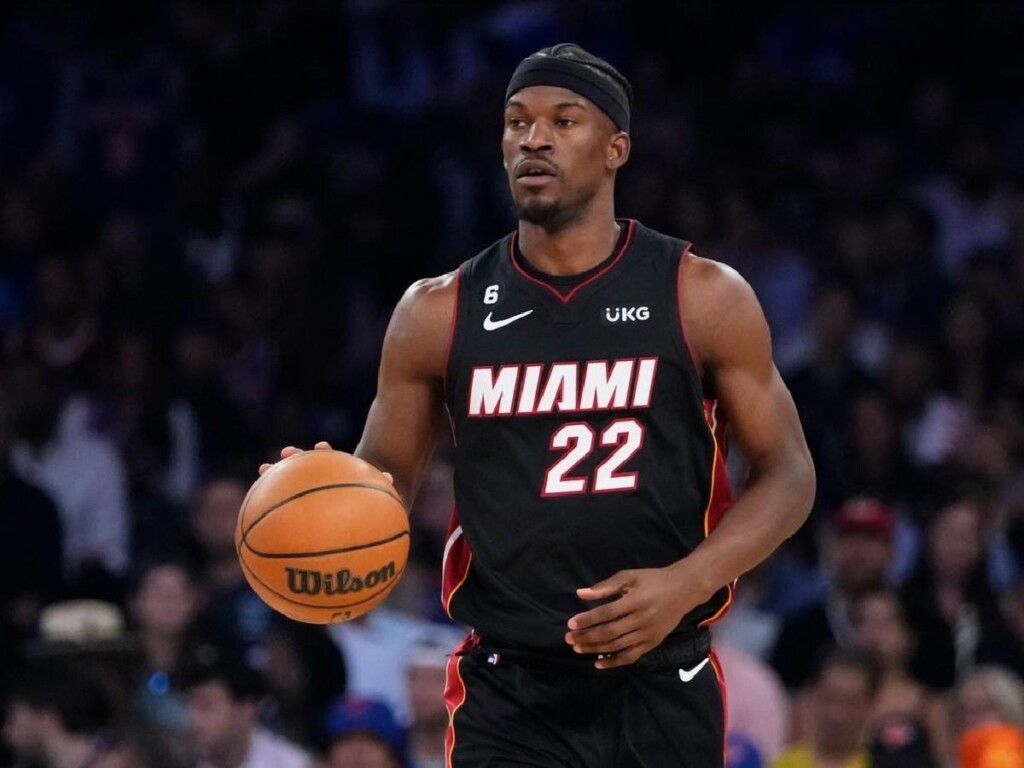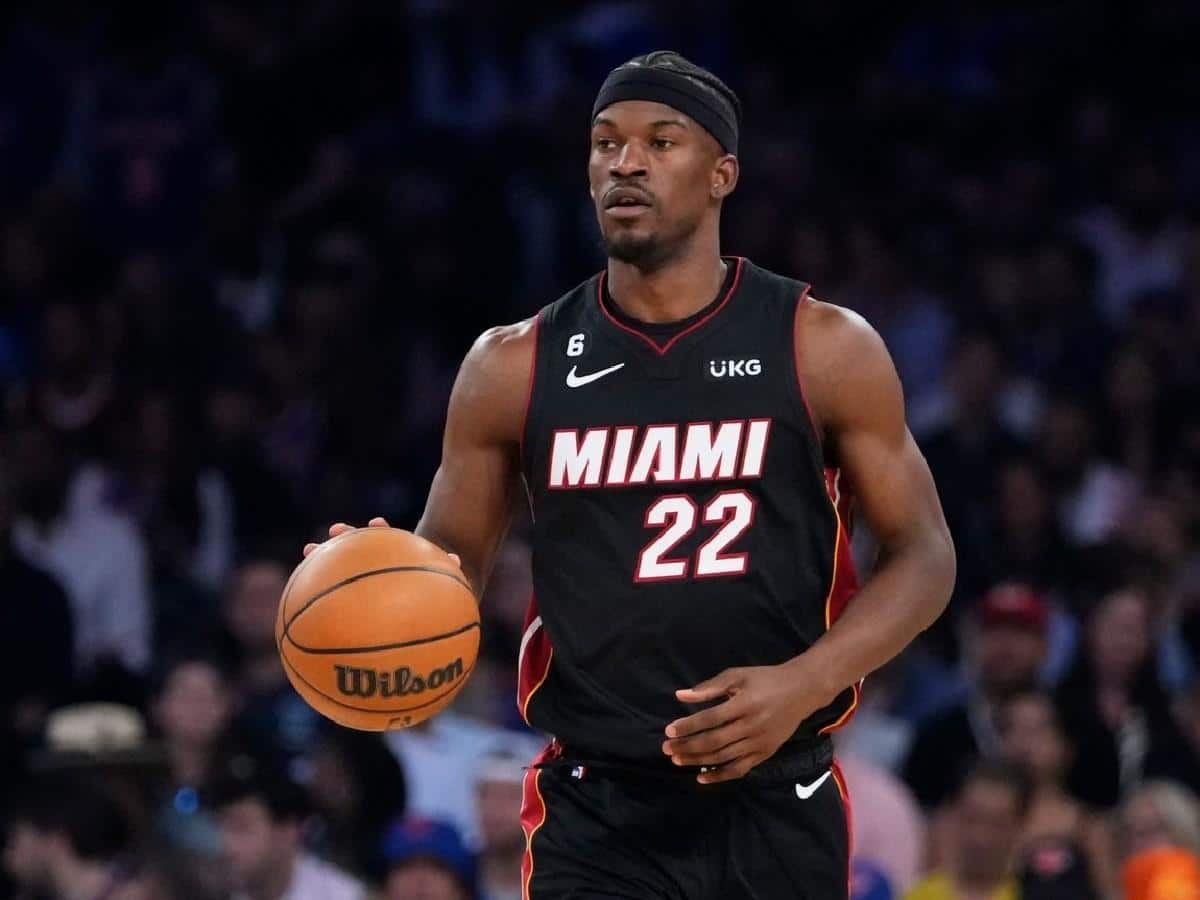 Having already eliminated formidable opponents like the Milwaukee Bucks, the Heat face another significant challenge in the well-coached Denver Nuggets. To succeed against such a strong team, the Heat will need Butler to have the same level of play that drived them past the Bucks. The version of Butler who dominated the court against Milwaukee will be crucial in their quest for the NBA championship.
Butler himself made it clear in his interview with Andrews that his primary motivation is winning the Larry O'Brien Trophy—the ultimate symbol of NBA supremacy. "That's how I view it… I'm very grateful to be able to win the Eastern Conference," Butler said. "but I've done that before… I play for Mr. O'Brien… I really only want to win a championship."
"I play for Mr. O'Brien… You can take the All-Stars… You can take the All-NBA. All defensive teams, don't care. I really only want to win a championship."
With his eyes firmly fixed on the prize, Butler and the Heat are ready to do everything it takes to win the championship. Only time will tell if Butler's unwavering championship mentality and the Heat's resilient spirit will be enough to defeat the Denver Nuggets and write their names in NBA history.
In case you missed it: