The spectacular performance of Jimmy Butler has been instrumental in driving the Miami Heat towards their incredible playoff success. However, he recently declared that Bam Adebayo will be the true star leading the Heat to NBA championship glory. Butler's praise for Adebayo's energy, relentless play, and offensive contributions showcases his belief in his teammate's pivotal role.
Jimmy Butler's admiration for Bam Adebayo stems from his relentless energy and unwavering dedication on both ends of the court. Adebayo's tenacity never wavers, as he consistently gives his all on every possession. This commendable trait has earned him respect from teammates, opponents, and fans alike. Adebayo's commitment to the game fuels the Heat's collective drive to succeed.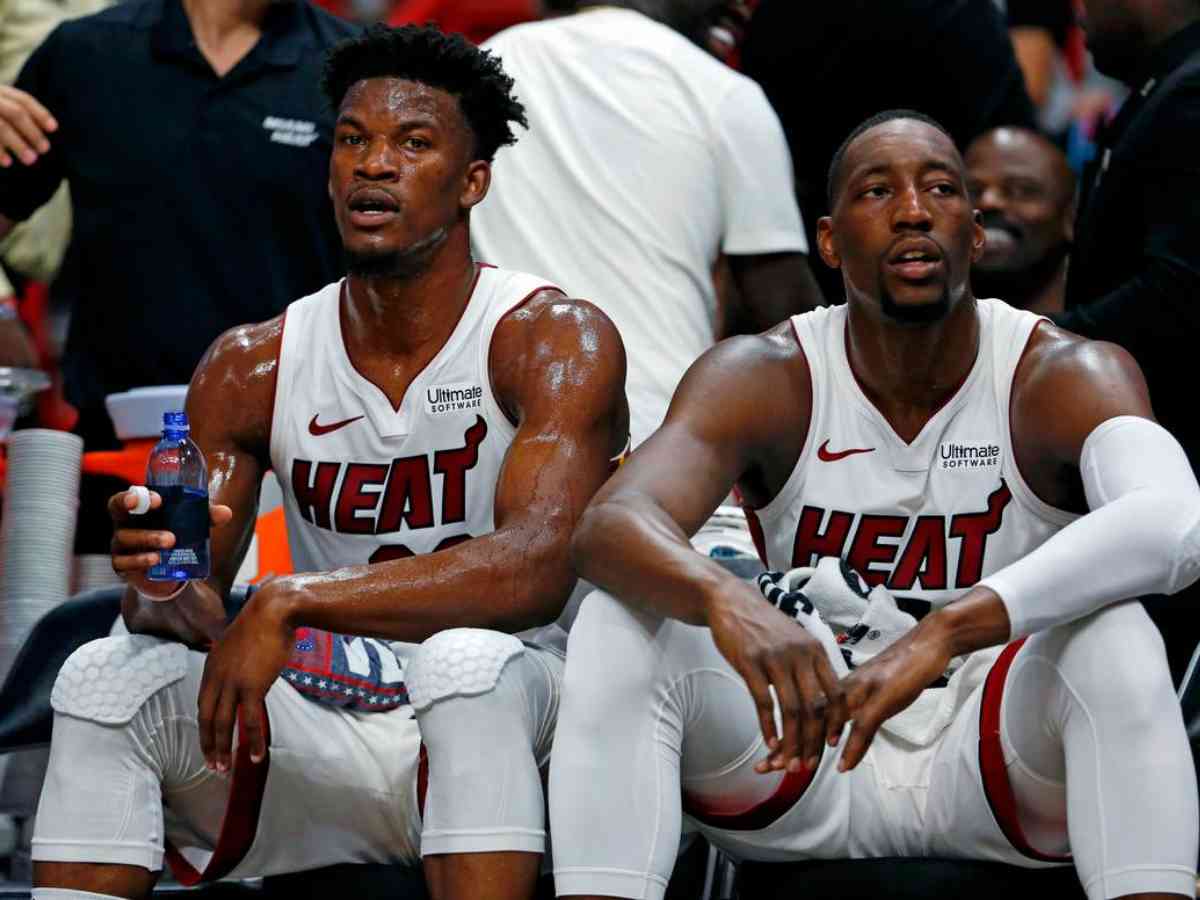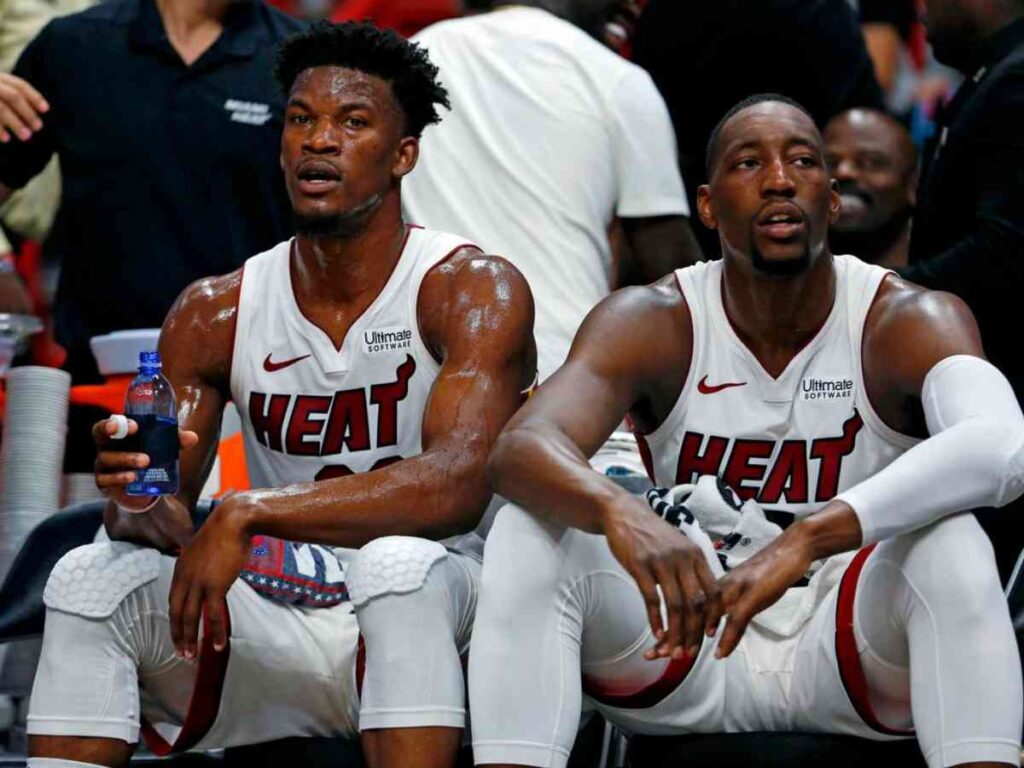 "Bam's been playing incredibly well this entire playoffs. For sure, this series. And this one he got, like, the toughest matchup by far on the defensive side of the ball," Butler said.
Jimmy Butler's proclamation about Adebayo being the key to winning the championship goes beyond mere words. Known for his leadership qualities, Butler understands the dynamics of the Heat's locker room. By publicly expressing his belief in Adebayo's abilities, Butler aims to motivate and inspire his teammate to raise his game to new heights. Butler's endorsement serves as a powerful vote of confidence that can ignite Adebayo's performance in the finals.
Bam Adebayo's defensive impact and matchup challenges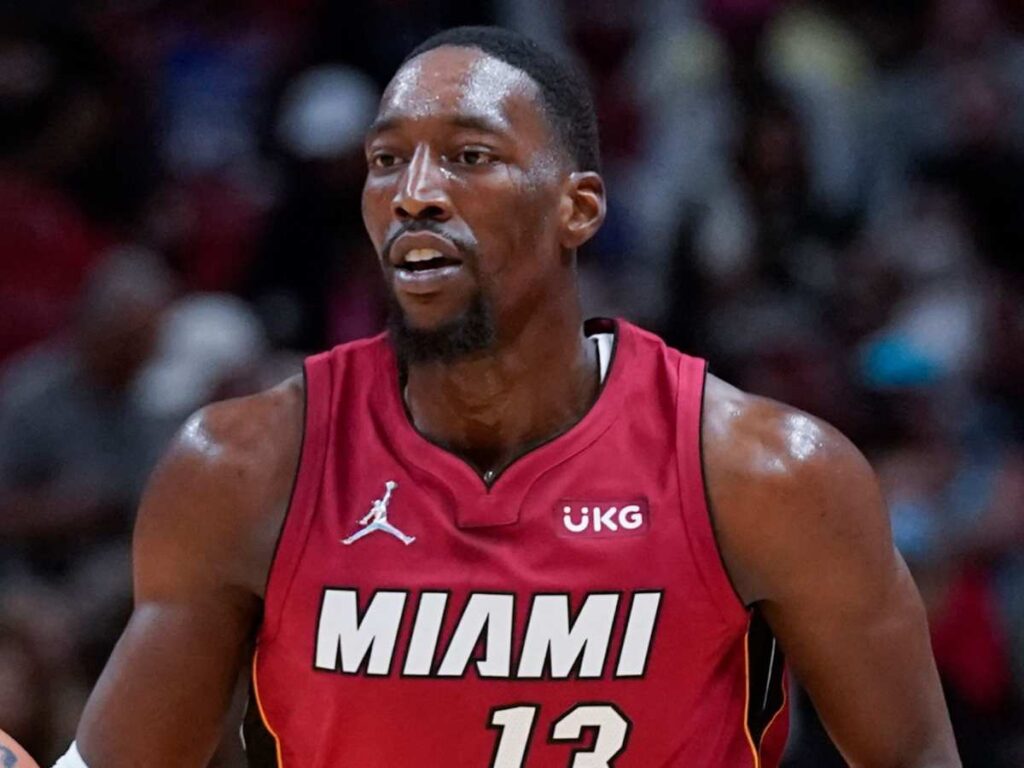 Bam Adebayo's defensive prowess makes him a formidable force on the court. His ability to disrupt opponents' offensive strategies, guard multiple positions, and protect the rim provides the Heat with a significant advantage.
Adebayo's defensive contributions will prove crucial in containing the formidable Nikola Jokic and the rest of the Denver Nuggets. By establishing himself as an elite defender, Adebayo is providing the Heat with an unwavering foundation to build upon.
Bam Adebayo being looked up to by Jimmy Butler as a leader fuels Miami Heat's motivation and determination in winning an NBA Championship. Adebayo's energy, offensive versatility, and defensive impact make him an invaluable asset to the Heat's success. If Adebayo can maintain his momentum alongside Butler's leadership, the Denver Nuggets will face a formidable challenge in their upcoming matchups.
In case you missed it: