Boston Celtics Coach Joe Mazzulla might have just added immensely to the humiliation Prince and Princess of Wales faced at TD Garden. From racial slurs or thousands of basketball fanatics booing them, Prince William and wife Kate Middleton did not have a memorable trip to the United States.
This being their first trip to the foreign land in almost a decade, this couple attracted much attention on the court even when stars like Jayson Tatum, Jaylen Brown among other were present on the floor. More so, the presence of William and Kate went virtually unnoticed by some Celtics coaches and players – in particular their interim coach.
When Joe Mazzulla was inquired upon meeting the Royal couple, he stated, "Jesus, Mary and Joseph? Oh no, I did not. I'm only familiar with one royal family. I don't know too much about that one."
Also Read: Al Horford's sister Anna crosses all boundaries by answering the slu**iest questions on Twitter
Joe Mazzulla's sarcastic response leaves entire conference room go QUIET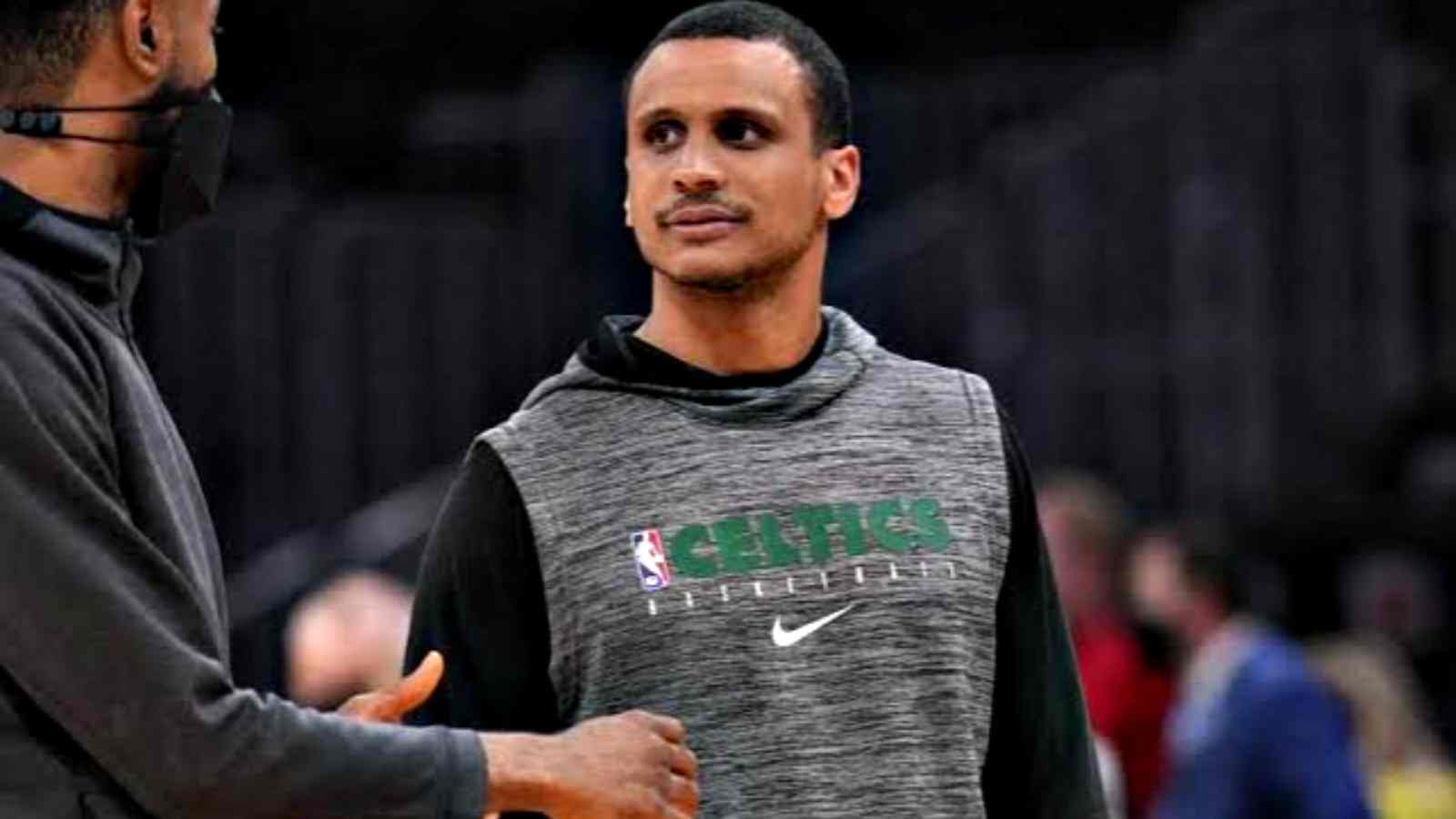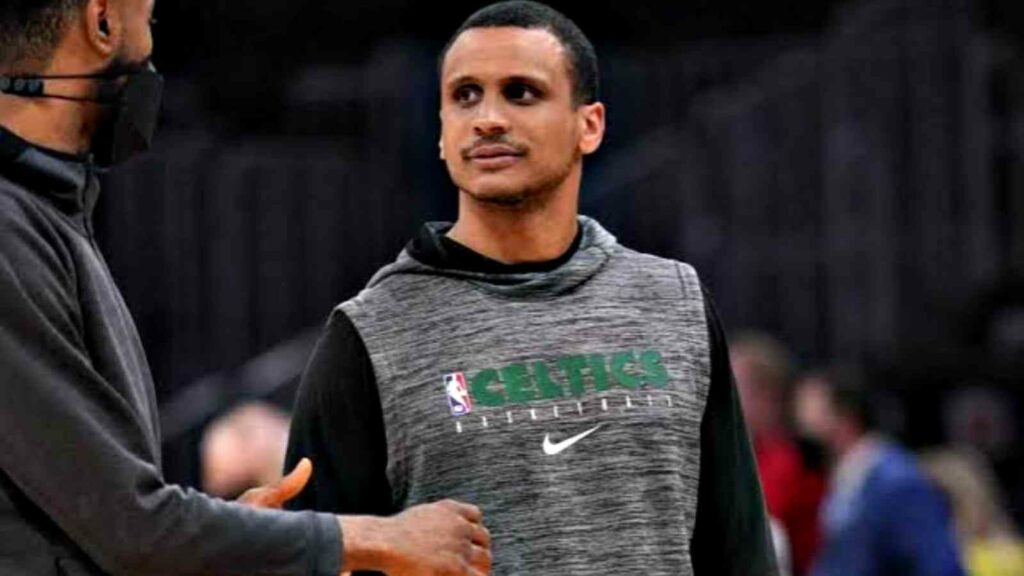 Mazzulla ended by stating that he expects Prince William and Kate are Boston Celtics fans. However, ahead of the game against Miami Heat, via their official Twitter account, they shared a message supporting the 17xWorld Champions.
To those who live in a parallel universe and are not aware who Joe Mazzulla is, let me turn back the history pages. The 34-year-old was unexpectedly promoted to replace Ime Udoka, who was suspended for the 2022-2023 season for "violations of team policies" after he reportedly had an affair with a female staffer in the organization, cheating on Nia Long.
That being said the entire Boston Celtic players were seen walking by the couple as they checked in for the game and Mazzulla did occasionally pace in front of the pair. Yet his response seems hilarious. Nevertheless – we truly believe him.
For now, all eyes will be on the last year's runners up who are 18-4, atop of the Eastern Conference after their 134-121 win against the Miami Heat.
Also Read: "Most OVERRATED player in the league" NBA Twitter slams Klay Thompson for yet another abysmal performance which caused them a game
Also Read: "Devin Booker was kicking his a**" Hall of Famer got brutally honest Klay Thompson's beef against Phoenix Suns