It is a well-known that each NBA fanatic that Philly is no place to joke around. Especially when you try to perform the best to your caliber, the fans of the Sixers do not let you breathe easy and the latest marquee star to justify this claim was Milwaukee Bucks' Jrue Holiday. The 31-year-old revealed an incident wherein a fan decided to trash talk against him during his last visit.
Fans would be aware how brutally Philadelphia 76ers' fan base go after their own players if necessary, taking the example of Ben Simmons. Who not only cost them their conference finals ticket but eventually was phased out of the team for not being able to deliver up to his hype. The same was emphasized upon by Jrue Holiday. Take a look at his revelation.
What was opinionated by Jrue Holiday?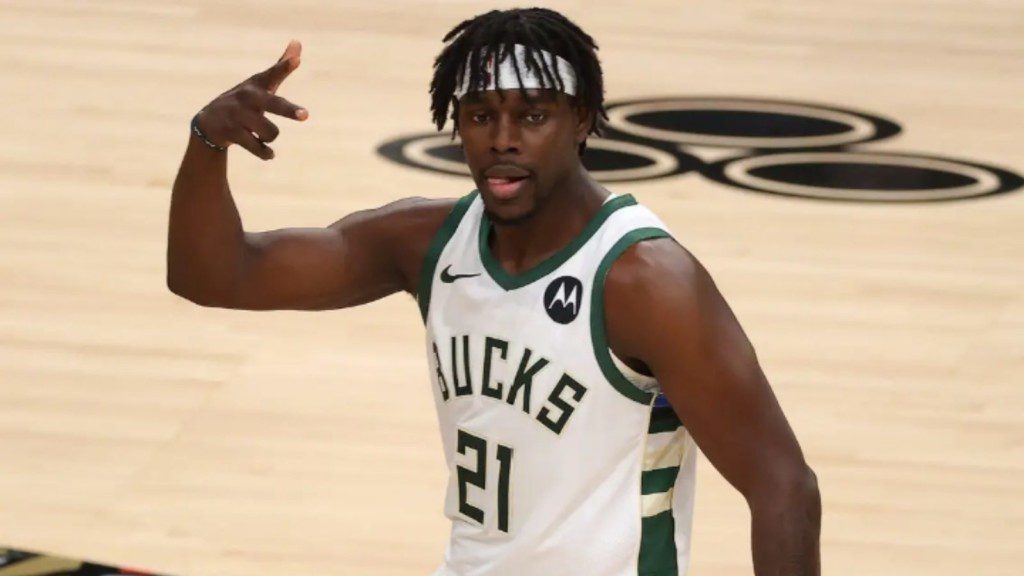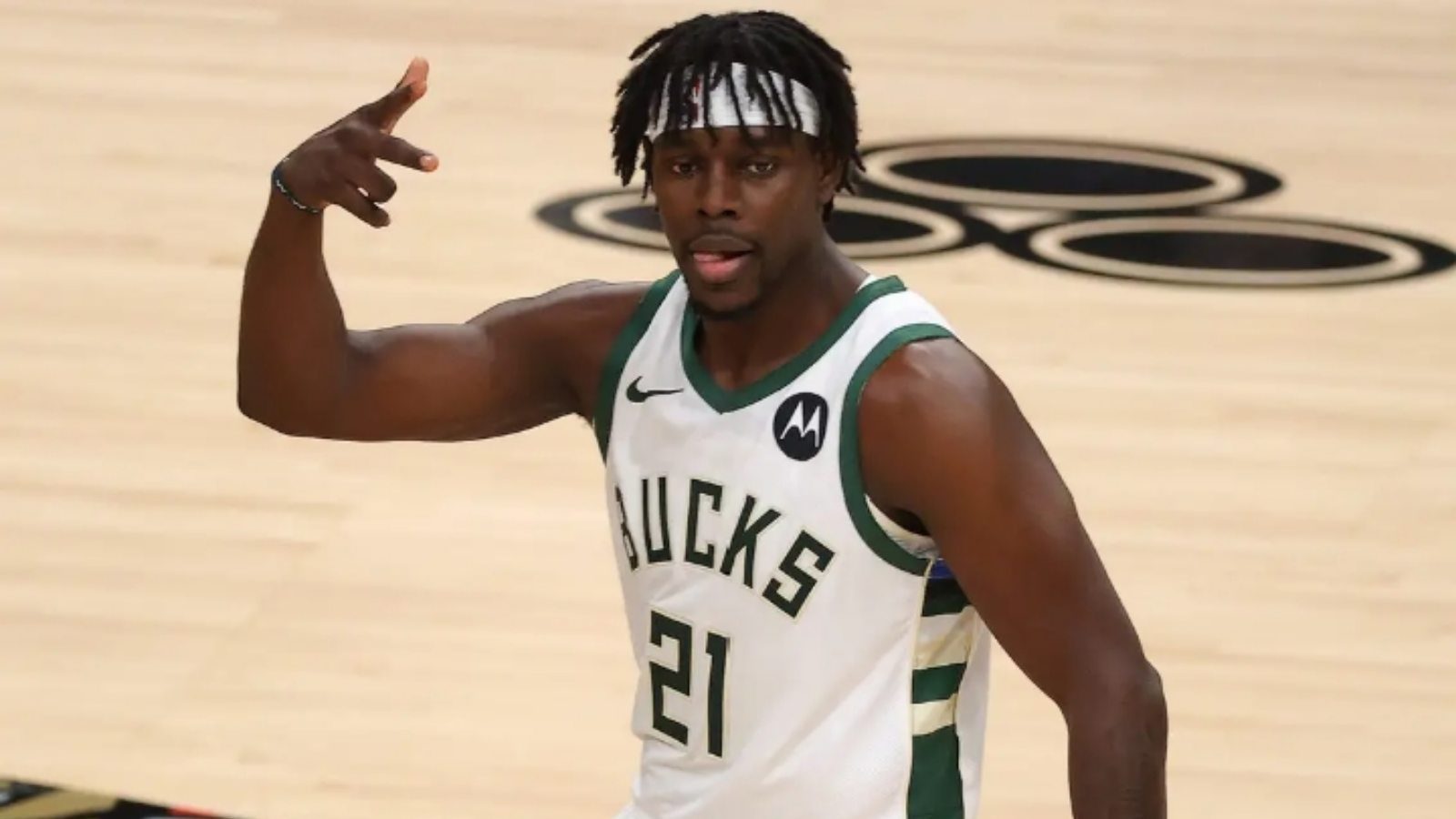 Jrue Holiday appeared on the most recent episode of Point Forward podcast and made interesting revelation about playing in Philadelphia. 
"Playing in Philly ain't no joke, bro. When we played Philly the last time in Philly, some dude got kicked out for talking trash to me, and I'm like, 'Naah keep him in'. I grew up here. But it was lit though, it was like nostalgia."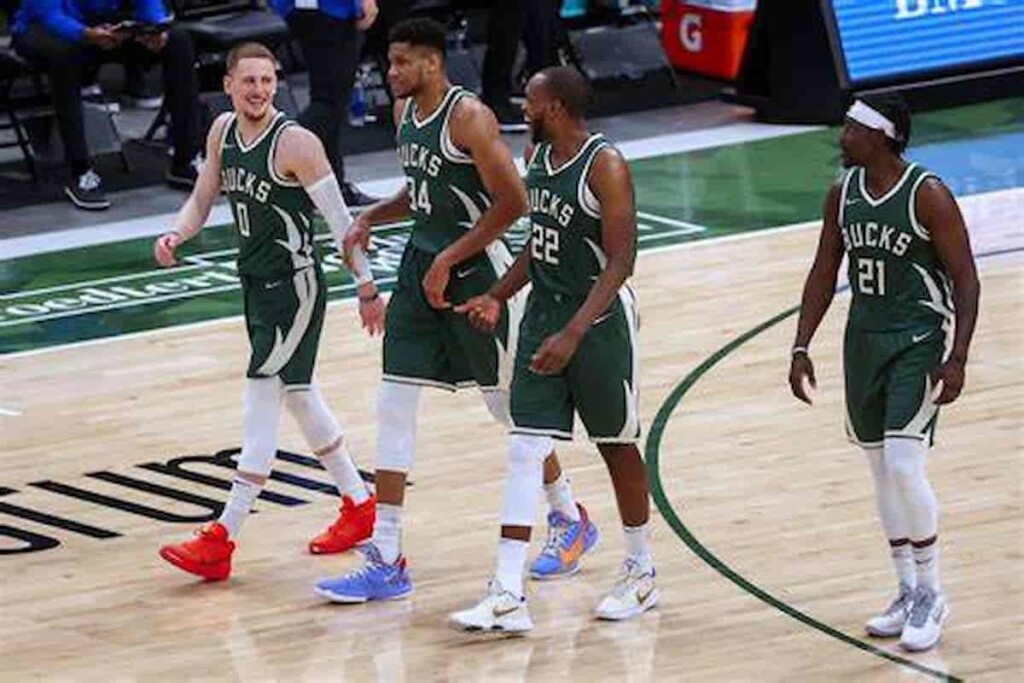 To those who are not aware about the connection between the parties, they go way long. The Philadelphia 76ers selected Jrue Holiday with the 17th pick in the 2009 NBA draft. He played the first four years of his career in Philly, which is one of the reasons it always feels like home to him.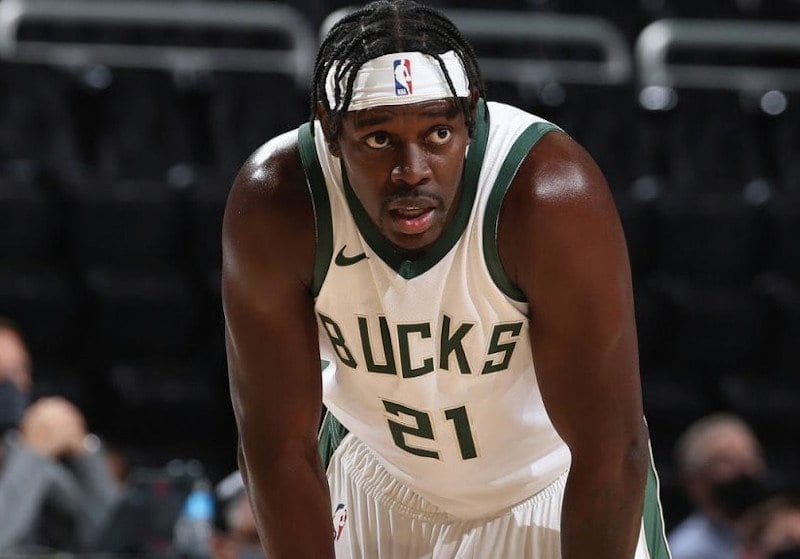 That being said all eyes will now be on Giannis Antetokounmpo and Jrue Holiday as they lock horns against the Boston Celtics without their partner-in-crime Khris Middleton. Given that the opposition is in fine form and have already got the better of them couple of playoff series ago, the Bucks will be aware the turn the music up in the initial games on away turf. Will we see Holiday being able to grab the spotlight? Who know, but all speculations are going to be answered in a couple of hours. 
Also Read: Warriors handed major Andre Iguodala blow ahead of semi-final series vs…
Also Read: "He's a very dominant player, reminds me on Shaq" Scottie Pippen…